KVR :: Music Cafe » April Contest: Submissions [View Original Topic]
There are 40 posts in this topic.
---
D.H. Miltz
- Sun Apr 01, 2012 2:37 am
---
Get to the point, already.
This month you are asked to submit an entry that expresses something musically meaningful and complete (to you and, perhaps, voters) in thirty seconds or less. No other restrictions (except of course the usual, as seen below).
Submissions MUST follow these rules:
1 - Encoded in either .mp3 (192kbps or lower if fixed rate ... average of 192kbps or lower if VBR) or .ogg format (quality level 6.00 or lower)
2 - A STRICT MAXIMUM of THIRTY SECONDS in length. If it shows up as 0:31 in my player, it's getting the boot.
3 - entered into the contest by posting a DIRECT LINK in this RULES & SUBMISSIONS thread (use the GOSSIP thread for everything else). If you cant provide a direct link, please contact one of the following people listed below, they will be happy to help you out. These people provide free hosting for the purpose of this contest only! They are not a hosting service. When contacting these people, please take the effort to understand the terms and conditions they provide.
Providers:
1 - knockman
2 - watto
3 - slartibartfast
In addition...
Kara at
www.kara-moon.com/forum
has offered "self service" space. Log into the forum to find out more.
4 - Submitted by early a.m. (
US Central Time
) Wednesday, April 25th, 2012.
5 - Your entry must be composed specifically for this contest.
6 - Your entry must be created using at least some audio plugins, virtual synths, or software studio.
7 - Your entry should have the FILE named in a format of "yearmonth_artistname_tracktitle" (ie "1204_artistname_tracktitle.mp3"), where the artistname is the same as your KVR name. Please do not use spaces and special characters in the filename. I will be booting for improperly named comps (this will not be a DQ, just a little reminder that you didn't tag your comp correctly). Special considerations will be given to those that have the hosting agent change the file name.
8 - IF you are going to tag your mp3--and you should--the artist name is to be the same as your KVR name, and the title tag is to be the name of your tune(help us out, okay? it's easier to sift through labelled entries).
9 - One person can participate either with one entry, with one entry and one collaborative effort or with two collaborative efforts.
10 - Every submission has to be tagged with:
a) used instruments (virtual and 'real')
b) players' and singers' names (if other than entrant; collabs are allowed, sometimes encouraged, but they must be credited)
c) origin of loops and samples, if they're not free of copyright (this includes CreativeCommons material; please read and follow the license of the samples and loops you use); naming the origin of copyright free loops is also encouraged, but not mandatory.
Please only use samples you are legally entitled to use.
d) name(s) of composer(s) -- if an entry is a cover this should be noted in the file name and/or the mp3 "Title" tag as well as the submission post (not everyone reads the submission posts).
11 - If there are strong doubts about the origin of the composition or parts of it, the participant should have the possibility to send a project file to the moderator, who could give it to a trustworthy person with the right host to examine it. Important: the participant should not be forced to do it.
12 - No resubmissions without permission from the moderator, INCLUDING for time-overage correction. PM me for permission!
13 - Any tracks not adhering to these guidelines will be very naughty indeed. Possibly disqualified upon peer review. And at least mocked for all to point and giggle.
14 - Voting (members must have at least 20 posts to vote ... although contest entrants are exempt from this ruling) will run from the submission deadline until I get out of bed Tuesday, May 1 - anyone voting for themselves will find ALL their votes disqualified - any entrants not voting will also be disqualified.
If you have questions, send a private message to D.H. Miltz or ask in the gossip thread.
______
PRIZES
Ben from
Camel Audio
has been so kind as to donate a prize of ANY of their
products this month (and later months until further notice).
Ugo at
Ugo Audio
has donated a copy of M-theory + Dualism bundle, Ironhead + Tunguska bundle, Metallurgy, or Disturbance, for this month (and later months until further notice).Thanks UGO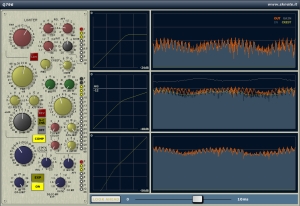 Quinto from
SKNote Software Sound Synthesis
has donated any one of his plugins for the contest this month. (and later months until further notice). Thank you Quinto.
Michel Rouzic the developer of
Photosounder
has donated a copy (with non-commercial license) of Photosounder for the September contest (and later months until further notice).
Dave Hoskins from
QuikQuak
has donated a copy of Fusion Field (full license) for December's contest (and later months until further notice). Thanks, Dave Hoskins.
---
RuediRena
- Sun Apr 01, 2012 7:08 am
---
Here it is ...
To the point: Silence
http://dl.dropbox.com/u/3044332/1204_RuediRena_Silence.ogg
Photograph by Stig Nygaard under Creative Commons CC-BY license
Instruments used are Farbrausch V2 VSTi for speech synthesis and nothing for silence.
Host is Reaper on Ubuntu Studio via Wine.
Composed by RuediRena
---
spirulence
- Sun Apr 01, 2012 9:28 am
---
Thirty Second Blues
http://soundcloud.com/spirulence/thirty-second-blues/download
[DHM edit to add alternative link]
http://archive.org/download/ThirtySecondBlues/1204_spirulence_thirtySecondBlues.mp3
First piece of music I've finished in quite some time. Amazing how when you're confronted with a massive array of plugins and musical possibilities, that little tin sandwich with 10 holes starts to seem so much friendlier!
Equipment:
Hohner Special 20 in the key of Bb
GSi's excellent VB3
Albino3 and Synth1 for the bass
Geist and some of the samples that came with it for drums
---
Emerald Tablet
- Sun Apr 01, 2012 11:44 am
---
www.youreallfree.com/music/1204_EmeraldTablet_itwasclear.mp3
Drumhound / MDA Epiano / 4front bass / nanotron / 3 SF / Occam
FL10 / JB Redphatt / Eqium & Firium / BootEQ / Density MKII
[img]www.youreallfree.com/crystal.jpg[/img]
---
nikp2000
- Sun Apr 01, 2012 1:23 pm
---
_
four songs in the first day! got to be a record.
http://nikp2000.com/1204-nikp2000-aprils_fool.mp3
guitar: gibson the hawk
bass: cheap samick music man clone
synth: cypher
plugs: amplitube3, amplitubesvc, amplitubexgear, classic reverb, tracks3
daw: tracktion3
nick
_
---
knockman
- Sun Apr 01, 2012 8:22 pm
---
teenage level 4
~~~~~~~~~~~~~~~lyrics~~~~~~~~~~~~~~~~~~
(just give me 30 seconds baby)

i go to school
i play it cool
i don't do nothing but break the rules

cos i'm a teenage level 4
teenage level 4
i'm in a rush

teenage level
teenage level
teenage level 4
~~~~~~~~~~~~~~~~~~~~~~~~~~~~~~~~~~~~~
Software
Sonar LE
LazySnake for bass
CM SR202 for drums
Symptohm:Melohman PE
Kjaerhus Classic EQ & Compressor
Glaceverb
Hardware
Homemade guitar thru Korg Ampworks
Studio Projects B1 Mic thru SMPro Audio TB-101 preamp
Other
glue
---
pljones
- Wed Apr 04, 2012 11:00 am
---
Bad day. Trying to get my head around some college work and it felt like I was wading through treacle. So I gave up and looked for inspiration elsewhere...
Sigh
Oh well.
MuTools Mulab 4.1.8
Kralkli S3O - default ("Blackpool") preset
MuTools MuVerb2 VST - Giant Hall preset
30 seconds snipped out in Audacity (instance #1) and back into Mulab
Mixed with a slow WahWah with added MuVerb (Mulab built-in version) - Giant Hall preset
Back out to Audacity to finish the tail off and some very light compression.
---
evo2slo
- Fri Apr 06, 2012 12:20 pm
---
evo2slo - Live Well
Live well
Die never
Die well
Live forever
* lyrics from an ancient gravestone in a churchyard in Norfolk
Instruments:
Guitar (Agile Telecaster -> Russian Big Muff -> Sovtek MIG-50 -> SM57), Vocals (SM7B), Bass (Fender Precision), Drums (Toontrack: The Classic EZX), Synth (Diva)

Gear & Plugs:
Apogee Duet, M-Audio KeyRig 49, Cubase 6.5, Host Effects, Klanghelm DC8C, ValhallaRoom, PSP 608 Delay, TRacks White 2A, Waves L2, Antares Throat, Nomad Magnetic II, Sonimus Satson/SonEQ, SoundToys Little Radiator
http://soundcloud.com/evo2slo/live-well
Download:
http://soundcloud.com/evo2slo/live-well/download
edit: replaced cover picture with moderator's permission.
---
DrApostropheX
- Sat Apr 07, 2012 11:57 am
---
Here's one I did on the new iPad:
Lost Cat
http://www.victorlams.com/kvr-vst/1204-DrAX-Lost_Cat.mp3
I used Garage Band (all the instruments are from iPad Garage Band), a Samson Go Pro mic for the vocals, and iVoxel on the iPad for the vocoded bits. I mixed it within Garage Band, but I did bounce the drums and vocals to Multitrack.DAW (and back) to use its compressor and EQ. I used Ozone's EQ and Maximizer within Reaper just to finish it off.
EDIT: I was having so much fun with the iPad, that I did a video for the song in iMovie. It's really cool, being able to export the track from Garage Band directly to iMovie, then upload it directly to YouTube.
http://www.youtube.com/watch?v=gWqIKLRRSE8
---
shrikant
- Sun Apr 08, 2012 10:20 pm
---
"Sunny Rains in the Plains"
Ableton
Guru
Korg M1(Two instances)
Syntar
Triple Cheese
Triangle II
Philharmonik CE (Two instances)
Akai MPK 25
http://www.kara-moon.com/forum/index.php?action=dlattach;topic=6669.0;attach=5377
---
Daniel Pompougnac
- Mon Apr 09, 2012 10:55 am
---
Something musically meaningful and complete. To me.
Only a piano and an accordion.
Click here >
Les papas
Sfz : piano WST25FStein
Virtual accordion : Best service
A thought to my daddy
---
forw
- Mon Apr 09, 2012 1:24 pm
---
.-.-.-.-.-.-.-.-.-.-.-.-.-.-.-.-.-.-.-.-.-.-
Captain Crashy's Sky Taxi
._._._._._._._._._._._._._._._._._
daw: cubase
fx: bx solo
instruments: small drum kit (sample instrument), laundronium (sample
instrument), epic toms (sample instrument), ultra analog
voice: forw (recorded with Olympus LS-5)
---
Mister Natural
- Tue Apr 10, 2012 9:03 pm
---
a haiku tone poem :
Aging in the Mirror
LIVE environment
Operator
UltraAnalog
Simpler Drums
uTonic
dmiFlute
LIVE native efx - Adrenalinn Sync - LIVE mastering
peace
---
slartibartfast
- Wed Apr 11, 2012 6:34 am
---
For some reason this month I felt the urge to do something that
wasn't
hypnotic.
Play it loud!
Awaken
Created in Cubase 6.5 using:
Kontakt 5 and the following sample libraries:


Strawberry Electric Guitar (Extended Edition)
Big Bad Guitars Vol 2
Big Bad Bass Guitar Vol 2

Alchemy
Felix
B4 II
Guitar Rig 5
Amplitube 3
Filterbank 2
Assorted Cubase effects

---
Laguna Rising
- Wed Apr 11, 2012 12:11 pm
---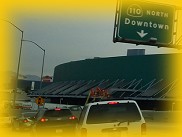 Urban Traffic Driven
HW: Jackson bass, Charvel guitar, Marshall Studio15, Line6 PodX3, Rocktron Chameleon, george dennis wah pedal, Shure SM58, Behringer preamp, Alesis compressor, Alesis Microverb

SW: MDA Piano, MinimogueVA, Crystal, NI Battery, Glaceverb, Reflex free, keFIR, LFX-1310, Kjaerhus Classic bundle, CamelSpace, Nuclear Cranium
---
beanpole
- Fri Apr 13, 2012 5:24 am
---
Every Night
DAW
Reason 3
Tracktion 2
Instruments
Epiphone acoustic guitar
Shure SM57 mic
Plug-Ins
Kjaerhaus Classic Chorus & Reverb
Tracktion Compressor & 4-Band Equaliser
---
robojam
- Sat Apr 14, 2012 11:46 am
---
Here's mine:
The Fallen
Not what I originally intended, but recent events made me sit at the piano with a totally different mindset when I attempted to start something.
I used:
Ableton Live
Kontakt
Reaktor
Absynth
---
peppy197
- Sun Apr 15, 2012 12:53 pm
---
Here links a short song about long johns:
LONG JOHNS
Items Abused to make it last that long:
Cubase 6
GalaxyII piano (Steinway) with effects.
a real STRAT guitar
A real JAZZ Bass guitar
Guitar effects thru GuitarRig 5
Roland HD-1 V-Drums
Abbey Road 60s Kit in Kontackt 5
Scoops to upload it here (THANKS sCOOPS)
That's it Folks
---
GMoneh
- Sun Apr 15, 2012 7:07 pm
---
Here's my contribution this month:
Footsteps on the Hallway
The small print:
Composed, arranged and performed by GMoneh.
Recorded, mixed and mastered in Studio One 2.

The (Virtual) Analog Big Band:
EZDrummer (Drums)
Zebra (Bass)
Diva (Leads)
AAS Ultra Analog, DCAM Strobe (Accents)
Alchemy (Clavi)

Effects:
FabFilter Pro-C, Pro-Q, Pro-L, Saturn, Timeless, Aether, Valhalla Room, T-Racks Black, T-Racks White, Syntorus, Audio Damage Vapor

---
farlukar
- Mon Apr 16, 2012 8:21 am
---
The title is
Dumil
because I read it off a random object on my desk.
>> ogg vorbis <<
|
>> mp3 <<
Sound sources: guitars 'n stuff, drumatic, dmihammer
Sound manipulators: tls pocket limiter, nyquisteq, tridirt, classic reverb, multilens, this plug in, boogex, tls maximizer
---
Patrick9
- Mon Apr 16, 2012 11:16 am
---
I thought I would try a story song.
Crash and Burn
Crash and burn
I crash and burn
No longer can I stand
To watch you with him.
Crash and burn
I crash and burn one last time.
Tracktion 3, Strat copy Guitar, Encore Bass,DR008,Endorphin,FreeAmp3,JCM900, Blockfish, Oligarc, Event Horizon,Cinematic reverb, Baxxpander, Final Mix, Wavelab
---
SJMmusic
- Tue Apr 17, 2012 3:18 am
---
SJMmusic - The Decision
http://soundcloud.com/sjmmusic/the-decision
Download:
The Decision (DL from Soundcloud)
Since the topic was "Get to the point, already" I figured a simple piece that (quickly) gets to a kind of climax would be most fitting and so I fired up sfz+ and loaded soundfont after soundfont, until a few hours later I had something definitely complete though probably not very innovative, but nevertheless enjoyable and perhaps not only to me "meaningful".
I used:


Instruments: Some free soundfonts (http://www.newgrounds.com/bbs/topic/1200140) in sfz+

Percussion: Garritan Pocket Orchestra (in Dimension LE) and some samples from the "Deviant Atmospheres" sample pack

Created in REAPER using ReaEQ, Reverberate LE, Kjaerhus Classic Compressor, TLs Pocket Limiter

---
D.H. Miltz
- Tue Apr 17, 2012 6:29 am
---
Gobbets
ogg
. . . .
mp3
Used: MU.LAB, Audacity, ocenaudio, Kontakt Player/Infinity Player (w/Tron Kapsule), Ballistic, moot, unstable, Eos, GHi, StripBus, ZoomH2, nightnoise, acoustic guitar, Oxygen 49, MXL V63M.
---
kryptonaut
- Wed Apr 18, 2012 2:26 pm
---
The Sound of Spandex
Something a bit retro, harking back to the glorious days of spandex, sequins and six-inch platforms
MP3 (soundcloud)
Used:
ZeNeRyC Free
Kjaerhus Classic AutoFilter
Camel Audio CMFuzz
Magix Vita Bass, Vandal SE
Magix Vita Acoustic Drums
Alchemy x 2
Two free samples from CM cover disc
---
lowcloud
- Fri Apr 20, 2012 8:55 pm
---
Low Clouds
http://dl.dropbox.com/u/74443026/1204_lowcloud_LowClouds.mp3
Equipment used:
Sampletekk Old Lady / Kontakt, ConcreteFX Kubik, NI Reflektor, Synapse Audio Orion, Audacity
---
Cheeso
- Fri Apr 20, 2012 11:22 pm
---
This is my first submission to a contest. Given the subject matter and the track length limit, it seemed like something I can actually start and finish.
The track is called "Yes?" and I recorded it using GargageBand on the Ipad, using only GarageBand instruments and the iPad's built-in mic to record my vocals. No external instruments or effects. Converted to .mp3 in iTunes.
Sorry everyone. This was my first time entering, sorry for not making the tract a direct download. This should help:
http://soundcloud.com/cheeso-1/1204_cheeso_yes/download
Or playable version:
http://soundcloud.com/cheeso-1/1204_cheeso_yes/download?Yes.mp3
---
1-2-Many
- Sat Apr 21, 2012 12:13 am
---
I've recently been given an old Sears Silvertone Fan Organ and have been having a blast playing around on it - reminds me of the one we had when I was a kid.
Made me want to write a song using a fan organ - this song features Precision sound's freebies Koestler Rigoletto & Red Grand.
Your Biggest Fan
Your Biggest Fan
I've circled your walls
& trampled your dirt
I encircle your walls night & day
I've spied through your fences
to keep eyes on you
I'm your soldier boy
Throw those other boys out
just send them away
I'm your biggest fan
---
inboxzero
- Sat Apr 21, 2012 3:23 am
---
Get To the Point, Already
Get To The Point, Already
Recorded in Cubase 6.5
Mastered in T-racks 3 (using the mastering 1 preset)
Drums are in one channel EzDrummer Twisted Kit (compressed, flanged and bitcrushed)
in the other channel Ez drummer pop and rock kit
then both sent to group channel for more (tracks black 76)compression and (studio) EQ
Bass is Retrologue (super brass patch)(t-racks classic compressed)
2 Guitar parts (played on a Squire strat)
One to sound like a pad, played with ebow and a rack of outboard modulation and delays)
The other clean
both sent to a group channel for more tracks black 76, studio eq and chorus
Lead sound in 2nd half is Halion sonic Mogul patch, bitcrushed, flangered, expanded, delayed roteryed and ensambled (all halion effects). Then compressed in group channel and Eqd
Then 4 pads
1) Ironheart from padshop
2) Vocalspshere fro Wusikstation
3) Square pad from Tal
4) Mytic river patch from Mystic
all of which I probably locally tweeked and punched some EQ holes in and around and probably compressed.
The latter two are sent to an echo chamber using Reverence
There is also a old Cubase double delay on the lead
And some use of Roomworks tomb chamber patch.
Enjoy
Kit
---
offthewall
- Sat Apr 21, 2012 4:15 am
---
Well .... I truly didn't think I would find time to contribute this month. Far too much going on at OffTheWall Towers just now.
Anyway … I set aside a 30 minute limited time slot and worked this 30 second piece using 30 strings (5 instances of a 6 string guitar)
30something
Adam Black S-5 acoustic guitar.
ReaFir, ReaEQ, BackStageEQOne, OvertoneGEQ, Spector, GlaceVerb
Reaper V4.22
James
---
SLD Music
- Sat Apr 21, 2012 7:16 am
---
Okay...
To heck with it. What have I got to lose, right?
A little existentialism from way back courtesy of Ralph Waldo Emerson:
Excelsior
Text is in the public domain from the Poem "Excelsior" by Ralph Waldo Emerson.
Here are the lyrics:
Over his head were the maple buds
And over the tree was the moon

And over the moon were the starry studs
that dropped from the angel's shoon
Music composed by SLD Music in the E flat Phrygian Mode.
Keyboard and vocal perfromances by SLD Music. Mixing by SLD Music.
Tools used:
Cubase 6.5
Steinberg's Padshop Synth
Motif XF8 Keyboard with the patch "DX Woody"
Waves Ren Comp
Cubase De-Esser, EQ, Maximizer, Reverence Reverb & Delays.
Not much to it, but eh.. sometimes simple is better, right?
(Edited to correct the lyrics -- SORRY)
---
Bjulin
- Sun Apr 22, 2012 3:11 am
---
My entry:

30 Seconds to Alpha Omikron
http://soundcloud.com/bjulin/bjulin-30-seconds-to-alpha
Download:
http://soundcloud.com/bjulin/bjulin-30-seconds-to-alpha/download



DAW:

Studio One



Synths:

Pianoteq3, Zebra2



Effects:

Presonus Multiband Dynamics, Presonus Roomverb, Presonus Compressor, Presonus EQ, Kjaerhus Masterlimiter, Melda Analyzer
I hope you like it!!
cheers, Bjulin
---
IrionDaRonin
- Sun Apr 22, 2012 1:10 pm
---
Clic on image to download from SoundCloud directly or feel free to go to SoundCloud to drop some comments.
Irion Da Ronin - Saranghee Yo
Dedicated to my special friend Jin, from Korea.
VSTis used
-Tone2 Firebird
-Kong Audio Guzheng Classic
(free)
-Kong Audio MiniErhu
(free)
VSTs used
-Voxengo MSED
-FL Parametric EQ 2
-FL Limiter
-MG Tempo Delay
-Freeverb 3 STRev
Samples used (and sliced)
-Kong Audio Phatmized
(free)
-Doru Malaia drum hits
(free)
-Mattias Westlund Sonatina Symphonic Orchestra Violin Solo.
(free)
Have a good day and hope you like it.
---
liqih
- Sun Apr 22, 2012 11:53 pm
---
I hope you enjoy this ethno fast piece
http://www.dashsignature.com/mp3/12_04_Liqih_eastim.mp3
Used DK+, Simpler Ableton synth with custom presets
---
bzur
- Mon Apr 23, 2012 1:39 am
---
Here's my submission:
Snippet!
http://soundcloud.com/bzur/snippet
Download link:
http://soundcloud.com/bzur/snippet/download
Made on Cubase Studio 4, with
- 21 U-he Zebra instances,
- 1 Alchemy Player Instance
- MAutopan on insert (just one track)
- TAL Dub II on send
- SHeppi Free Stereo Enhancer, Ferric TDS, TAL Bitcrusher, TLs Maximizer on Master bus
---
mellotronaut
- Mon Apr 23, 2012 5:36 am
---
Believe
http://soundcloud.com/mellotronaut/12-04-mellotronaut-believe

Miltz Police and mello edit:
http://soundcloud.com/mellotronaut/12-04-mellotronaut-believe/download?believe.ogg
FxPansion Tremor drums, NI Kontakt Pendle ship's piano, Omnisphere choir and picked instrument, EWQL Play Gold violin and my vocals in Ableton Live 8
would you believe
if God was a thief
if she stole the apple
the fruit of our souls
if she stole the universe
with a smile?
would you believe?
would you believe?
have fun!
m
---
Peterhud
- Mon Apr 23, 2012 6:28 am
---
http://www.youtube.com/watch?v=E0gY29FZVQE
Yeah
Virtual Instruments Used:



-

Electric Bassoon

(WIVI Contra-Bassoon + Guitar Amp Pro)
-

Wa-Wa Trumpet

(Samplemodeling)
-

Wa-Wa Clavinet

(Pianoteq)
-

Vocals

(Realivox)
-

Drum Kit

(Stylus RMX)
30 seconds? Bah! I'll do it in 25.
---
Peterhud
---
Doc Jon
- Mon Apr 23, 2012 12:07 pm
---
A tale of love, hope, loss and betrayal...
...and a fish...
...in da hood
...all in 29 seconds
Goldfish
In Da Hood
(extended version)
Host - Cubase 6
VSTs
Sampletank 2 - kick and snare
Korg Wavestation - vocoder pad sound
Korg MonoPoly - everything else
Fx
T-RackS Black76 Compressor/Brickwall Limiter
DaTube
Magneto
Kjaerhus Classic Reverb
Vocals
Shure SM58 mic
Cakewalk VX64 VocalStrip
---
Vulcandj
- Tue Apr 24, 2012 6:40 am
---
Here's my entry. Enjoy!
Take Off
http://soundcloud.com/vulcandj/1204-vulcandj-takeoff
DAW - Pro Tools
Instruments:
Carvin DC127 Guitar through POD X3 Live
Peavey Grind Bass
EZ Drummer
DB33 (Organ)
Other plugins:
EZ Mix 2
Digidesign EQ
---
gorgorgathgorgorgor
- Tue Apr 24, 2012 10:37 am
---
http://soundcloud.com/gorgorgathgorgorgor/shut-the-funk-up
My Alembic Spoiler, Kreativesounds drum samples, Ian Webster's S30 organ.
BaxterEQ, FerricTDS, Loudmax, ThrillseekerLA.
Host was Reaper, Mixed on cans. Keep it funky!
http://soundcloud.com/gorgorgathgorgorgor/shut-the-funk-up/download
---
mikebenson
- Tue Apr 24, 2012 10:11 pm
---
mikebenson - The Omniscient Narrator
http://bensolutions.net/1204_mikebenson_The_Omniscient_Narrator.mp3
I used Reaper, with
- 2 Z3TA+ instances
- 1 Protoplasm instance
- 1 Kontakt instance
- Density MKII on the master
- ReaEQ, RoomMachine844, and the rocket on vocals
- xfer Dimension Expander
---
There are 40 posts in this topic.