Hi guys and gals,
Leap Into The Void released "Crystalline Textures 2" for Bazille.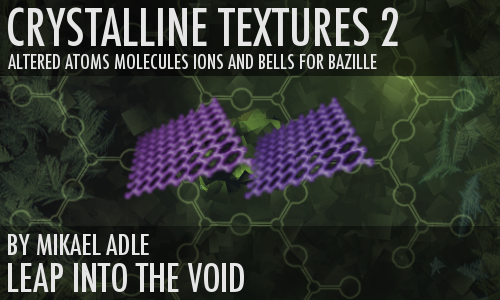 Crystalline Textures 2.
The altered state of ordered and logical structures of tonality, noise, dirt, clicks, glitches, feedback and scraping.
Crystalline Textures 2
contains textures, sequences and synth sounds re-arranged, modified and pushed to recognizable and unrecognizable atoms, molecules, ions and bells all originated from Leap Into The Void Bazille soundset Crystalline Textures.
This is the altered state, driven further.
Suited for any electronic, experimental, minimal, ambient, cinematic, industrial and hybrid composing.
Details:
130 presets (110 + 20 variations).
Product page.
https://soundcloud.com/leap-into-the-void/mutation
https://soundcloud.com/leap-into-the-vo ... c-artefact
https://soundcloud.com/leap-into-the-vo ... textures-2
Mikael Adle
Leap Into The Void