Looks like someone went ahead and did this. It's exactly the same layout as my mockup, and he's borrowed my mockup image, so I have to believe this was based on my idea.
http://www.ebay.com/itm/ONE-OF-ITS-KIND ... 43cef98896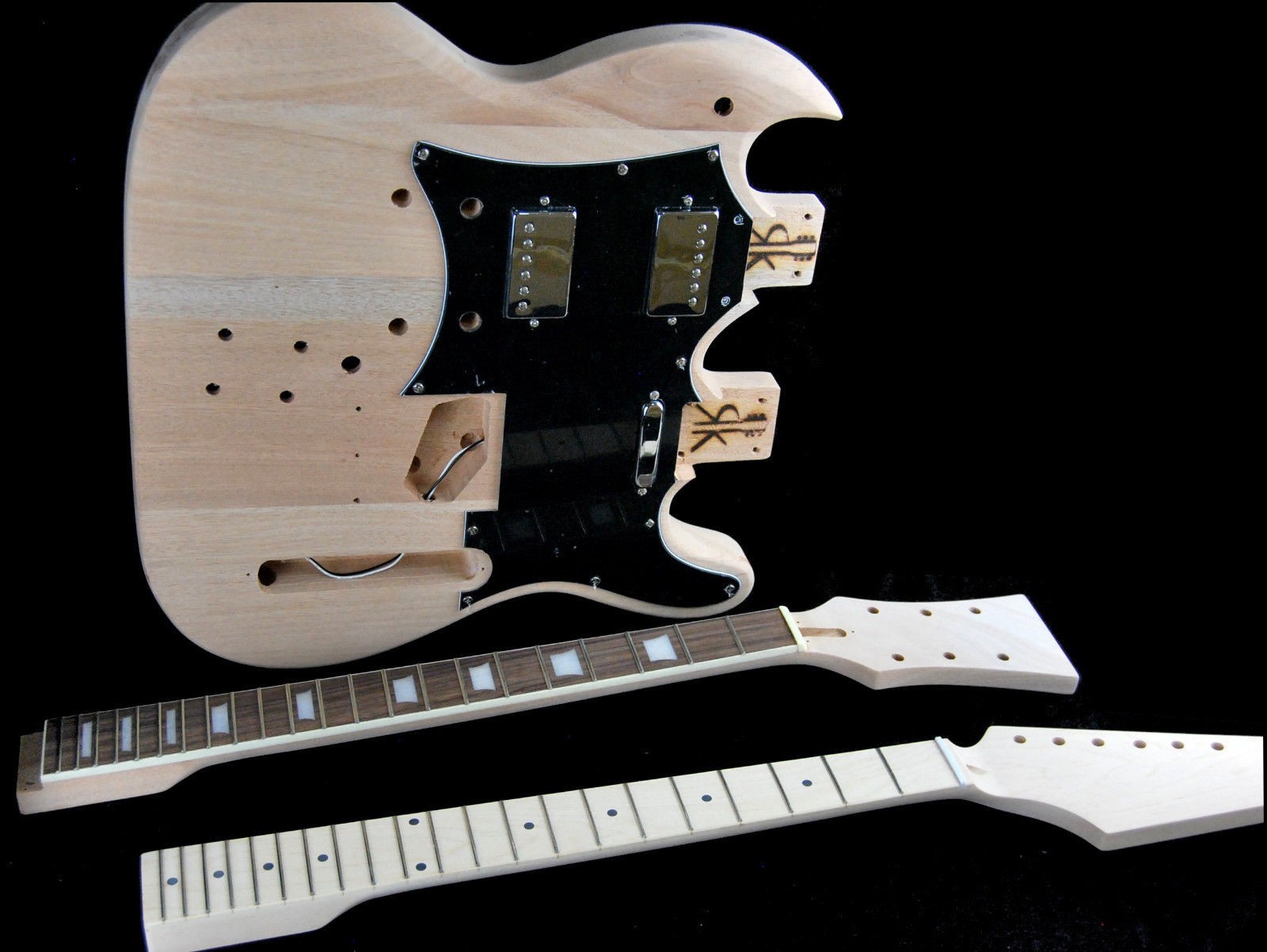 Looks great! (I wish the SG had a set neck but on the other hand he worked out the issue with the different body thicknesses. My plan for doing it, gluing two of the real guitars together, would have had a very ugly transition on the back due to the different body thicknesses.)
I've sent the seller a message asking him to get in touch with me as I'd like to ask him a bunch of questions, but he hasn't responded yet. Maybe he's afraid I want to sue him or something. I don't. For one thing I already borrowed the designs of Fender and Gibson (who I'd love to see get together to make an official one of these but I doubt that would ever happen). And the whole reason I put this out there was exactly because I was hoping someone would take this idea and run with it.
I just wish I had $400 to spare to order it. (I think the price he's asking is totally reasonable. All the hardware to build two guitars is included. All it's missing is the finish.) He's got 2 more sets left. I do hope he does more after he sells them.