The hardware forum is sponsored by Nektar Technology: Great MIDI-controllers with deep integration for most major DAWs down to Plugin level. Experience the difference and take control!
Read more at
www.nektartech.com
KVRian
830 posts since 30 Dec, 2005
I'm looking for a high quality expression pedal. Any suggestions?
KVRAF
9523 posts since 8 Mar, 2005, from Utrecht, Holland
Boss/Roland EV-5 ofcourse...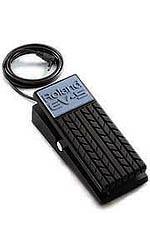 The alternative Yamaha FC7 isn't bad either me thinks:
We are the KVR collective. Resistance is futile. You will be assimilated.
My MusicCalc is back online!!
KVRian
1418 posts since 11 Mar, 2003
Or for uber-quality get the all-metal Boss FV-500 (it's fooking huge though!):
---
Moderator: Moderators (Main)