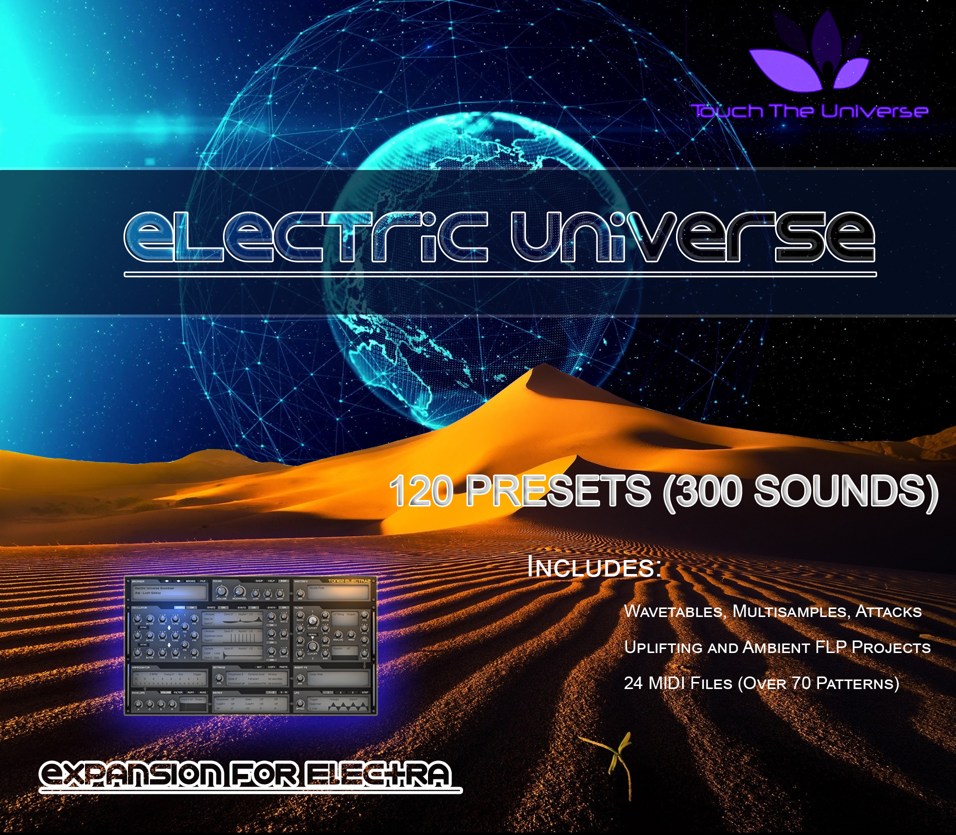 https://www.youtube.com/watch?v=dPJtHky2mXE
What's up guys. I'm working on the Electric Universe soundset for Electra 2 with love and hope for release soon. In the meantime, I'd like to share some audio showcases in this thread and fill in all the details about the soundset as this project develops.
The more time I spend with this synth, the more enthusiastic I'm getting about it. The sheer quality of sound and palette available for sound design is outstanding, the later almost limitless. It is quickly becoming one of my favorite synths to work with in sound design. The hypersaw unison, fx, and filters are all brilliantly done, all wrapped in a 4 layer synth that can import samples, wavetables, and vocode, to say the least. It is great fun to work with.
I also plan to do some tutorials in sound design for Electra 2 when I find the time, which I'll also be happy to share in this thread. In the meantime, here are some audio showcases demonstrating some pads, atmospheres, and other soundscapes.
https://soundcloud.com/touch-the-univer ... scapes-and
*******Update *******
The Soundset is now available in two versions ( one including just presets, the other MIDI and FLP as well)
Soundset Breakdown
$25 Version
120 patches (over 300 individual layers)
100MB expansion with wavetables, multi-samples, and attacks
2 FL Studio Project Templates
24 MIDI Files (over 70 merged patterns)
$20 Version
120 patches (over 300 individual layers)
100MB expansion with wavetables, multi-samples, and attacks
http://touch-the-universe.com/electra-2-expansion.html