Hello, I'm proud to say that Diversion 1.2 has released. The major feature is new Wavetable Editor: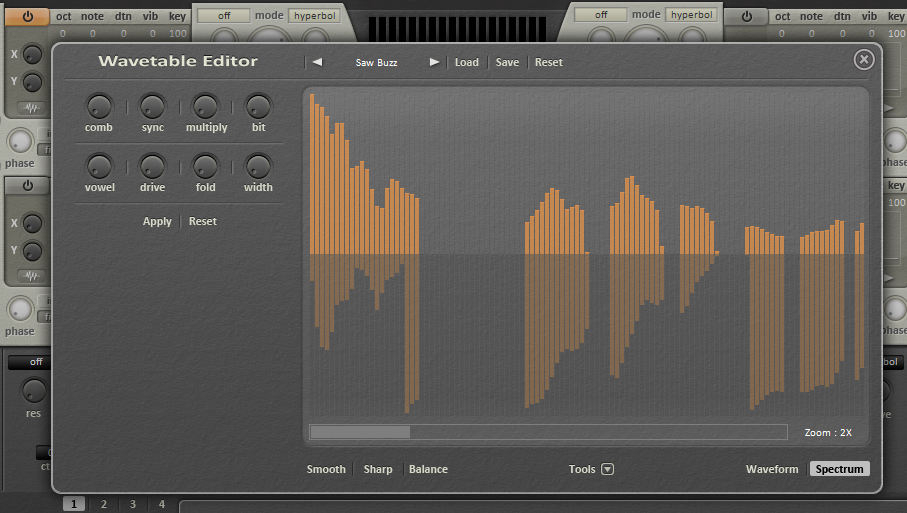 The Wavetable editor allows loading arbitrary single-cycle WAV-files and editing its shape and spectrum. Also it provides a set of effects and functions. If you have your custom waveform banks then you could easy use and edit them in Diversion.
Now you could also download installer-free version of the plugin and use Diversion as a drag and drop plugin. And finally new presets were added. (Very soon I'll update User Manual, for now it describes only version 1.11).
Here is a link to Diversion's page:
http://dmitrysches.com/diversion
So version 1.2 is out and New Year is leisurely coming… so the sale must be launched. Until January 1st you could get Diversion for $89 (excl. VAT)! Please note that all future updates always free for existing customers.
That's all for now, I'm working on Diversion 2.0. It will come in the next year including Mac version. Also there is a secret project in the pipeline, but I won't tell you about it, for now…
Have a nice day!