KVRian
934 posts since 30 Dec, 2005
I'm looking for a high quality expression pedal. Any suggestions?
KVRAF
10379 posts since 8 Mar, 2005, from Utrecht, Holland
Boss/Roland EV-5 ofcourse...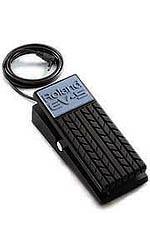 The alternative Yamaha FC7 isn't bad either me thinks:
We are the KVR collective. Resistance is futile. You will be assimilated.
My MusicCalc is back online!!
KVRian
1493 posts since 11 Mar, 2003
Or for uber-quality get the all-metal Boss FV-500 (it's fooking huge though!):
---
Moderator: Moderators (Main)