5 new processors, a built-in Custom Shop, new bundles w/ special upgrade pricing, a free version and more!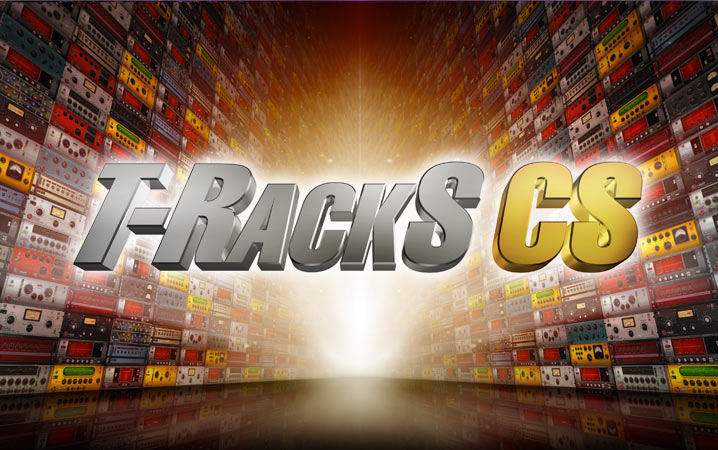 IK Multimedia is pleased to introduce
T-RackS Custom Shop
, the latest version of IK's celebrated collection of professional mixing and mastering processors.
Watch the
trailer
.
www.youtube.com/watch?v=6QJNE7-owYA
World-Class Mixing and Mastering Plug-Ins On Demand
Now T-RackS is even more powerful, with the new
Custom Shop
feature, which was originally introduced in our AmpliTube software. Custom Shop opens from within T-RackS, and lets you browse, audition, and purchase any processor in the T-RackS collection. It's like having a really cool vintage and cutting edge modern digital gear shop at your fingertips, 24/7.
Watch and explore
T-RackS Custom Shop
.
www.youtube.com/watch?v=_2Tsr7gU5aw
Tailor Your Studio to Fit Your Personal Budget
Credit Packs for purchasing à la carte models in the Custom Shop, start as low as $19.99/€15.99, for 20 credits, and go up incrementally to $499.99/€399.99 for 1,000 credits. The cost for T-RackS processors inside the Custom Shop ranges from 40 to 120 Gear Credits each.
Once purchased, gear immediately shows up in your T-RackS software, fully activated and ready to go.
T-RackS CS is also available for FREE!
The
free version
includes two fully functional modules (classic EQ and metering), making it an unprecedented value on its own. It can be downloaded for free from the IK
User Area
upon registration.
Favorites Like Classik Studio Reverb, 5 Brand New Processors and More Inside Custom Shop
For those who prefer buying their gear individually, rather than in bundles, your favorite T-RackS gear can be bought à la carte in the Custom Shop, including the new
Quad Series multiband processors
, and
British Channel
, a meticulously modeled emulation of the channel strip from a famous British mixing desk. You'll also find updated versions of
Black 76
and
White 2A
, 64-bit-capable
Classik Studio Reverb
modules, and the nine other dynamics and EQ processors in the current T-RackS lineup.
Watch
and
listen
and notice the difference.
www.youtube.com/watch?v=33HCmFUsjIs
http://soundcloud.com/ikmultimedia/sets/trgrand
Buying in Bulk
T-RackS is also available in 4 versions to suit your mixing and mastering needs. Whether you're looking to tighten up individual sub-mixes, polish a mix for demo or master an entire album, there's a T-RackS version for you.
Excellent upgrades and offers are also available