I have been searching for wind controller freeware and discovered some great options. This is a plentiful set of free instruments and effects that work nicely with the wind controller. I have also taken the liberty of making 128 presets Zebralette and 128 presets for Synth1.
With this pack you can really expand your wind controller sounds. The effects are very usable and help to achieve a more diverse sound. I tried to keep everything compatible with MAC and PC but a few pc or mac only items snuck in there.
I was a bit doubtful about the quality of a freeware pack but I found quiet the opposite. These plugins can rival the quality of expensive plugins and are a great addition to any setup. With this pack you get 3 synths 1 sampler 1 looper and 10 great effects racks 1 multi effect unit a set of foot pedal effects and a gaggle of midi plugins.With these plugins you can make up a nice rig with a ton of options. By adding multiple instances of either Zebralette or Synth 1 you can get more oscillators. This means a fuller more complex synth sound. Zebralette only contains a single oscillator and Synth 1 has two. Also neither of these synths has a reverb in the effects section adding this in the signal chain can add some feeling of space. Experiment with different combinations of patches and effects most of these plugins are real lite on cpu so many instances can be added.
The audio to CC plugin is a great way to turn a microphone into a source for cc2 or breath control. Combined with a midi keyboard it can be used as a breath controller. Some hosts allow you to use the qwerty keyboard as a midi controller, eliminating even the need for a midi keyboard to try out wind controller synths and patches. This is a great way for someone without a wind controller to see some of the possibilities of the breath or wind controller without the usual requirements.
If you are interested in the presets send a request to my PM and I will send the download links to your PM box. Enjoy this free pack and let me know what you think thanks.
Instruments Section
Zebralette PC MAC Synth
Zebralette has two LFOs (one per voice, one global), a multi-stage envelope and three on-board effects (chorus, EQ, delay). Not forgetting Zebra2's famous dual spectral effects, which include several squelchy filter algorithms. This synth has a great wave guide morphing section and has a nice sound. Also has a nice way of linking breath to many functions making it very dynamic.
http://www.u-he.com/cms/zebralette
Synth1 PC MAC Synth
Synth1 is a software synthesizer. Functionally it is modeled on the Clavia Nord Lead 2 Red Synth.
Features:
2 Oscillators, FM modulation, ring modulation, sync, modulation envelope.
4 types of filters, distortion.
2 LFOs (synchronized with host).
Arpeggiator (synchronized with host).
Tempo delay (synchronized with host), stereo chorus/flanger.
Legato mode, portamento.
16 notes polyphony.
128 presets.
Thoroughly optimized for light CPU load using SSE instructions, etc.
Automation.
I love this synth it has a top notch sound and is crisp like a cucumber. Can't go wrong with this one it is a lean mean lead machine with a pro sound.
http://www.geocities.jp/daichi1969/softsynth/#down
Sampletank Free PC MAC Sampler
Over 500 MB samples for over 200 sounds included
16 part multitimbral with easy layerable/mixable parts
3 synth engines:
- STRETCH™ (formant preserving pitch-shift/time-stretch)
- Polyphonic Pitch-Shift/Time-Stretch (PS/TS)
- Resampling
The most powerful multi-effects section in a virtual instrument:
- 5 insert effects per Part
- 5 Send effects
- Master effects
33 built-in DSP effects derived from award winning audio processors like T-RackS and AmpliTube
Part and Master Loop Sync
Can be expanded with: SampleTank 2.5 L and XL sounds and any "Powered by SampleTank" sound modules including Miroslav Philharmonik, Sonik Synth 2, SampleMoog, SampleTron
Can be expanded with any Xpansion Tank 2 sounds
Imports WAV, AIFF, SDII, AKAI S-1000/3000, SAMPLECELL
Available both as a standalone application as well as a plug-in
VST, RTAS, and AU on Mac OS X/Windows
Sampletank is a great free sampler that works well with the wind controller. Emulations come through pretty good with this guy. Also it can load a couple of different formats so it is expandable.
http://ikmultimedia.com/sampletankfree/download/
Kx Modulad PC SF2 Player and Synth
Modular Synthesizer
Stereo routing.
All modulations are pre-connected, no cables on the GUI.
Skin with variable background color and popup menus.
3 Polyphonic EGs with for each segment: curves, velocity and Kbd controls.
1 Monophonic EG with for each segment: curves, velocity and Kbd controls.
Multiple trigger sources and sync for the EGs and the LFOs.
2 Oscillators with 2 waveforms and 2 outputs with Phase modulation and Sync.
2 independent Sub Oscillators.
1 Stereo SF2 player.
2 Monophonic LFOs with 2 Rates and ASR EG.
2 Mulitmode VCFs.
Mixer with 6 sources: Noise, Vco1 1-2, Vco 2 1-2, Ring, Vco1 Width, Vco2 Width and 3 outputs: VCF1, VCF2, VCA.
Each mixer voice can be modulated by different sources.
Noise Generator with an EQ.
Sample&Hold.
Random generator, to modulate the Vcos and Vcfs with random values (note on).
Ring Modulator.
6 host sync clocks.
2 Midi inputs.
1 Distortion.
2 Delays with sync, multimode filter and modulation oscillator with sync.
1 Scope with 100 ms of buffer size.
Full Midi learn.
128 nice KX presets!
This is a pc only one that I had to include. Can load sound fonts and has a lot of options for linking breath control. The synth section also has a nice sound and is beefy.
http://kx77free.free.fr/English-page-download.html
Effects Section
Freeverb3 Convolution PC MAC
Freeverb3 includes many types of high quality reverbs, impulse response convolution reverbs, hard/soft compressor/limiter and many types of filters. You can find many free IR's on the internet google search to find them.
http://sourceforge.net/projects/freever ... verb3_vst/
Ambience Reverb PC MAC Reverb
Delay featuring tempo sync, modulation, bandpass filtering and stereo image transformations. Here are some possibilities: delay, chorus, flanger, lofi, pitch shifting, arpeggio, stereo widening... This guy has a roomy feel and is very useful.
http://magnus.smartelectronix.com/#Ambience
Tal Reverb 2&3 and More PC MAC Effects
Quiet possibly the best line of free plugins available. Get your meat and potatoes effects here.
http://kunz.corrupt.ch/products/tal-reverb
LFX-1310 Luxonix Multi fx PC MAC Effects
- 24 types of high-quality effector algorithm
- 3 serial-routed slots
- 128 factory sound presets
- mono or stereo input / stereo output
- 32-bit sound processing
- HLMS™ : Hyper Layered MIDI assign System
for real-time performance and sound editing
- FOEM™ : Fully Optimized Effecting Module
This bad boy is a jack of all trades. It has a nice set of effects and has three slots for combining them. Works on every platform and is solid and straight forward.
http://www.luxonix.com/home/en/products.html?id=lfx1310
Flux Bittersweet 2 and Stereo Tool PC MAC Effects
Signal Processing Features Bittersweet 2
Output Gain, controlling the gain at the end of the processing.
Bypass routes the incoming signal direct to the output for a true smooth transition between processed and clean signal.
Three different transient processing modes:
Main, using a regular stereo signal scheme for the processing.
Center, processing the Mid channel only, very efficient for snare and kick drums.
Stereo, processing the Side channel only, very efficient for panned rhythmic/transient instruments.
Signal Processing Features Stereo Tool
Plug-in Input Gain controls for adjusting the level for left and right channels before processing.
Phase, inverts the phase of the incoming signal on left and right channels.
Panning, Individual pan control for left and right channels.
Global Stereo Width and Pan settings providing precise management of the stereo signal.
Bypass routes the incoming signal direct to the output for a true smooth transition between processed and clean signal.
Both of these plugins are great you have to try them out to see what they can do very sweet.
https://www.fluxhome.com/download
Mobius PC MAC Looper
Mobius is software for the real-time creation of audio loops. It was inspired by the venerable hardware loopers of the past, but moves beyond them in many powerful and exciting ways. You can think of Mobius as 8 synchronized stereo loopers that can be used in any combination with extensive MIDI and computer keyboard control. Loops may be saved to and loaded from files. A powerful scripting language allows you to create macros or customize Mobius to support your unique style of performance.
This looper is above par in every way it has more functionally than most hardware loopers. Learn to use it and become the loop master very nice tool with a little help from a midi controller.
http://www.circularlabs.com/download2/download.html
Tonebytes Pedals PC Effects
Got to throw in some free pedals There are a total of 19 models of pedals, 2 amps, 7 speakers models and 3 rack units. Disable the amp section or leave it on for some crunch. This plug has all the standard effects pedals and some rack effects as well. They sound nice and transparent trough processing.
http://tonebytes.com/pedals/
Piz Midi Plugins PC and Some MAC Midi Effects
There are a ton of midi processors here a lot of them a PC only. Use these the alter your midi signal before it hits your synth very useful plugins if your host supports it.
http://thepiz.org/plugins/
http://mac.softpedia.com/get/Audio/ewiVoicing.shtml
Ewi Voicing Plugin
I would also like to mention that if you need a good host for these plugins reaper has an excellent fully functional non expiring demo here
http://www.reaper.fm/
of course after a bit of use a license is only 60$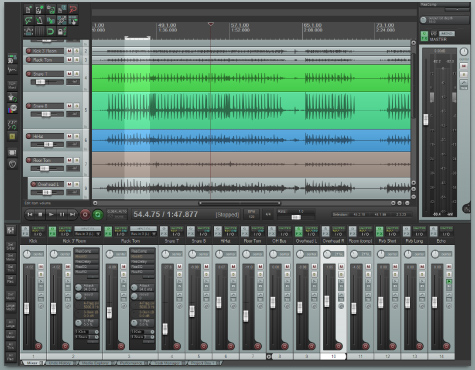 ANother Ewi Usb App
http://www.cognitone.com/downloads/index.stml?o=0&p=4