Refering to sfd's strange comparision...let the picture below speaks for itself...->
@sfd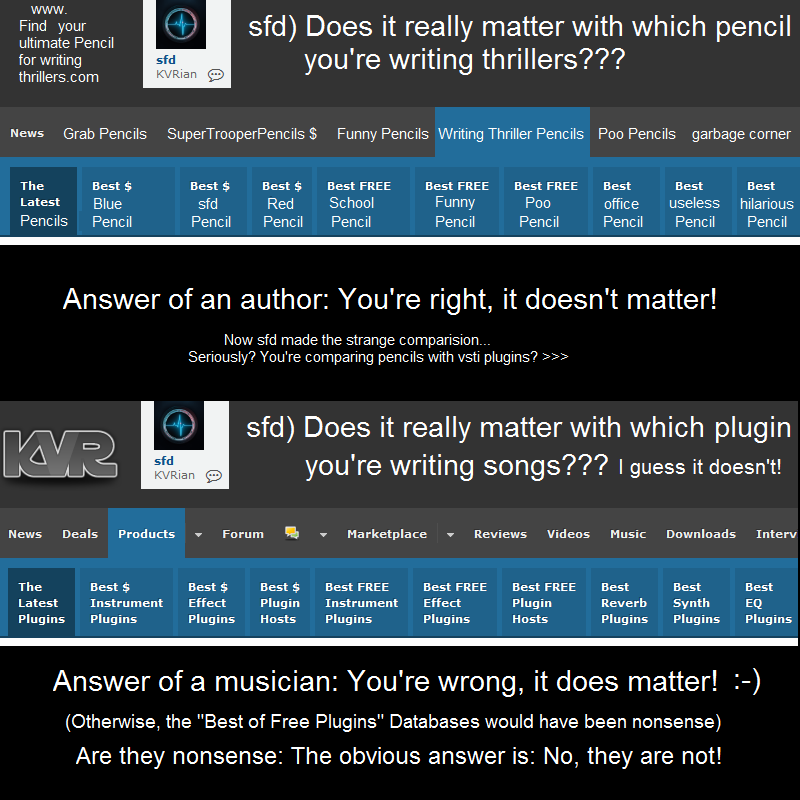 and sfd, it is not my intention to discredit you in any form (I love sweden+Roxette+Abba+Ace of Base+swedish blonde girls etc. <- enough prove?), if this is YOUR opinion, then I respect it, just to clarify this.
.. now let's focus again on the basic purpose of this thread, enough about unserious "Grandpa poo vsti stuff" & questionable pencil-plugin comparisions!
Waiting for more suggestions..
@Black Winny: Thx for the link & feedback btw!