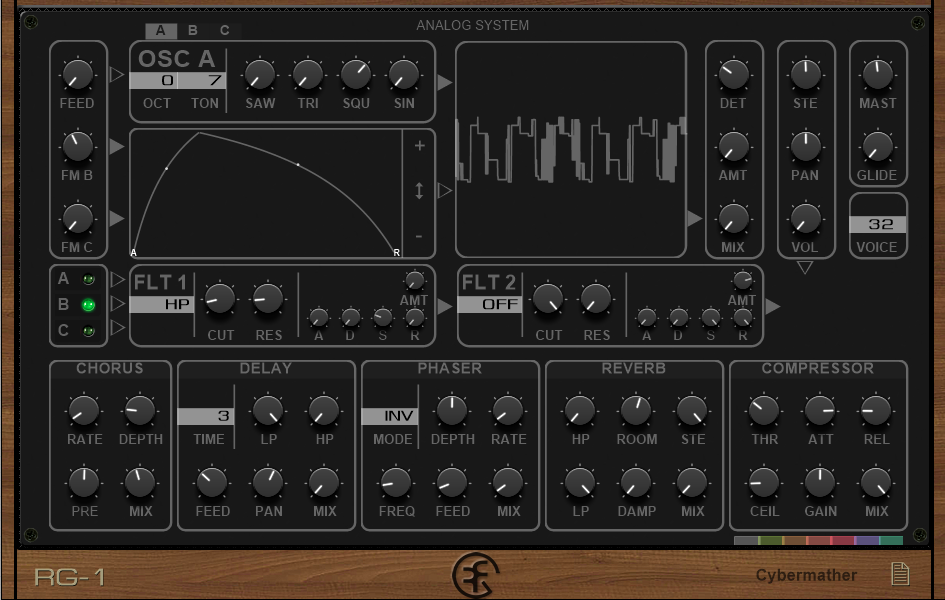 https://www.youtube.com/watch?v=PXekjJRHPNI
https://www.youtube.com/watch?v=qaDE0YkYuIk
Code named "RG-1" is an idea for a synthesizer i have been working for roughly 5 years, being most the time dedicated to develop and tune the oscillator structure.
"RG-1" is a Virtual Analog Synthesizer that combines a unique wave form state transition with extreme Frequency modelations capabbilities
Oriented for flexibility, the each of the 3 oscillators can provide extremely sonic complexity due to its unique schematic.
Having the majority of its DSP modules running in assembly language (credits to Flowstone community) the plugin can achieve an absurd level of audio fidelity at moderate / minimal cost.
The plugin have been sucefully tested and running, being the next development step the creation of a universal modulation unit.