Hi guys,
I'm experimenting with Spline EQ, and I have to say, I've never heard an EQ that transparent so far
However, it surely needs a bit time to get used to the handling.
Could somebody please help me, as to how I can create a steep hi-pass filter (low cut)?
This is what I've got so far: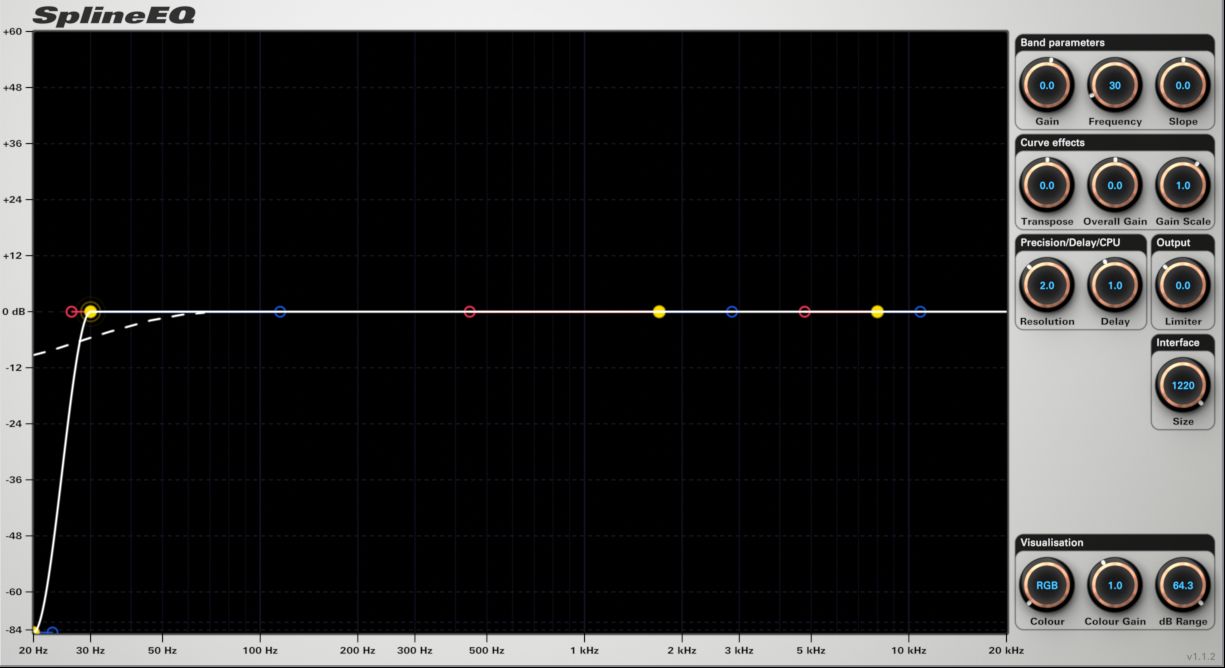 I set one band at 20 Hz, dropped the gain drastically, and set the next band at 30 Hz.
However, I cannot get the slope to get steeper, whatever I do with the gain or slope at either bands.
(The real curve is shown with the dotted lines, as far as I understand.)
I don't like to have a resonance bump, just a straight low-cut.
Any help much appreciated