I recently discovered the fun game Mayday from Mustache Game Studio. After playing it for a while, I thought it would be fun to make a game video and add some sounds from my
Memory Collection packs
to its soundtrack.
Mayday's SFX are simple, fits the game well and they are not all over the place. All this made it a perfect candidate for a sonic dress up!
You will first hear the game with only its original sound effects and then a montage with various sounds mixed in. I have added voice, SFX and music samples.
Of course none of the sounds I have added are in the game itself. I have not attempted to redo the game's sfx either. I am just having some fun and creating a few storylike vibes inspired by the game and my Memory Collection samples (sounds from Public domain movies).
Screenshot of the session. The first audio track is the original game soundtrack and the 3 below show where I have added samples. The second audio track has the voice samples with a touch of reverb. Audio track 3 and 4 have sound effects and music samples.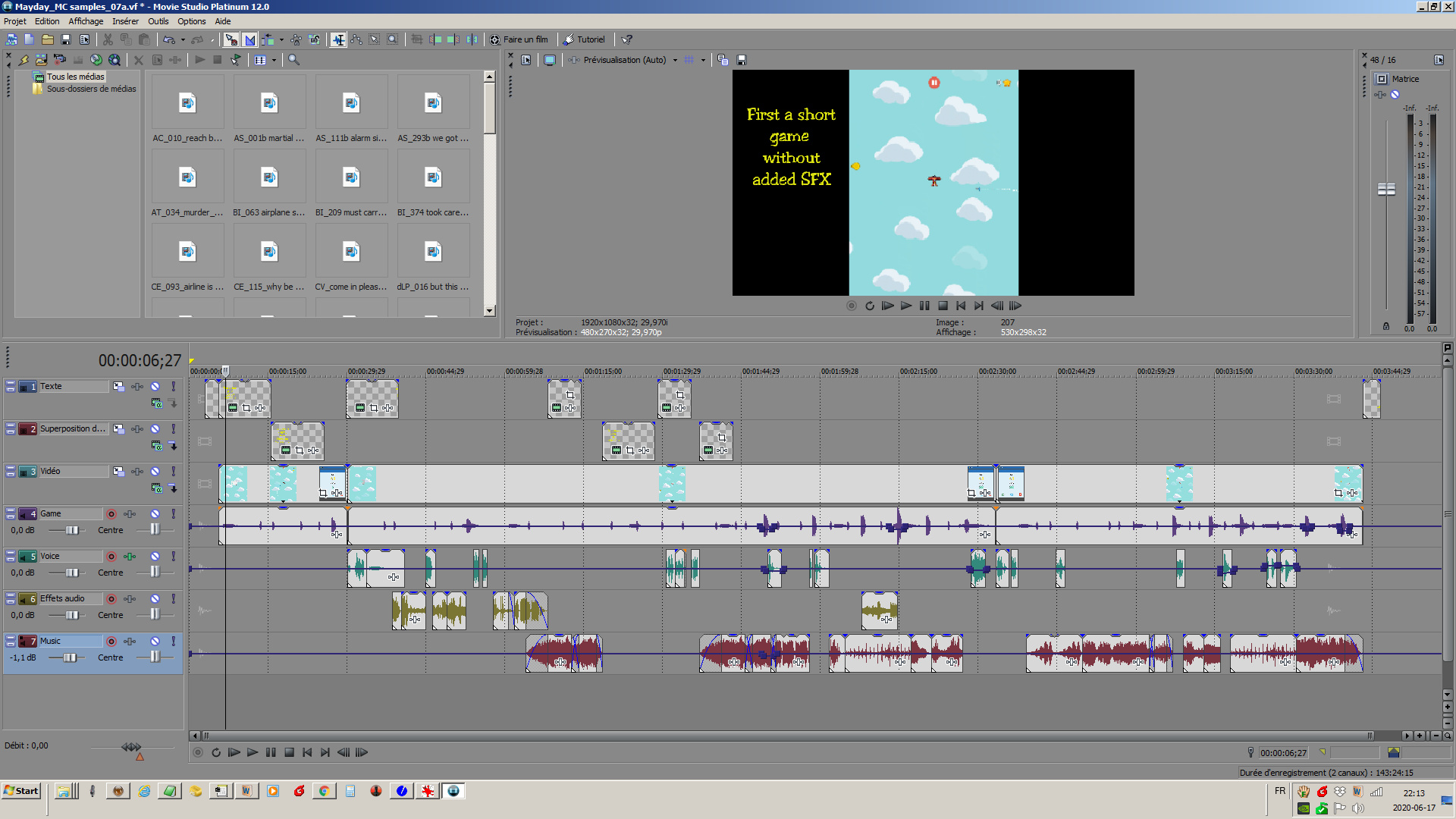 https://youtu.be/On3a8QDgoWQ