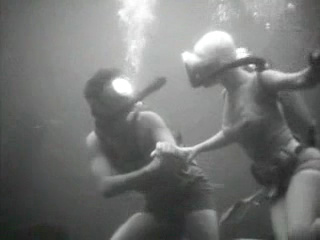 Plunge into adventure with the Bonus Pack 02!
The samples in this pack are taken from a single Public Domain science fiction/horror movie. They are not part of the
Memory Collection packs
that are also made with samples from PD movies and videos. But they were briefly available as part of the Sampleism Halloween 2012 giveaway.
It has 98 samples for a size of 56.1 MB.
The Bonus Packs are sample sets that are given for free with purchases of my regular sample sets made from our website. They contain some odd sounds, all original samples released as bonuses.
The Bonus Pack 01 is free with every purchase and the new Bonus Pack 02 is free with purchases of $9.99 or more.
Note that for the BP 02, smaller purchases can be combined if they're made on the same day. For instance, someone buying a $3.25 and a $2.00 and a $4.99 sample sets on the same day will also receive the Bonus Pack 02.
Visit this page for more info and a free downloadable demo of 25 samples:
http://lesproductionszvon.com/Bonus_Packs.html