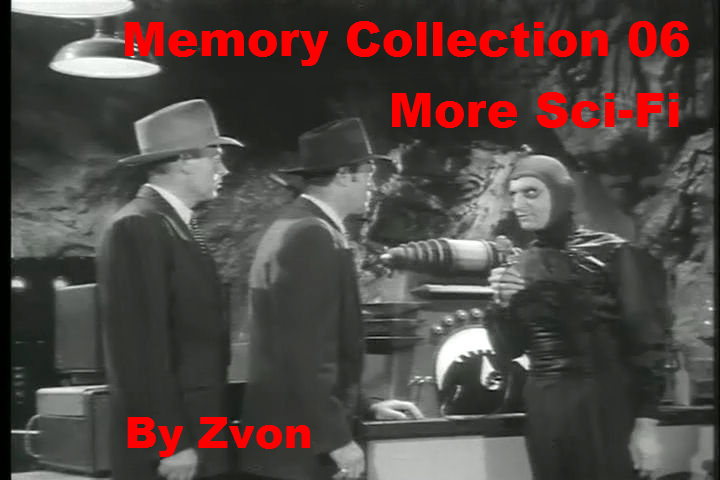 The Memory Collection 06 is here!
714 samples for a size of 520 MB. The samples are taken from three Public Domain science fiction movies from the early 60s and one serial from the 50s. Please note that the samples are not mapped in any way or in any specific sampler format. The MC 06 only contains wav files.
There's a free demo of 53 samples (10.6 MB) and it includes the complete documentation.
As the previous MC packs it is donationware and the minimum required donation is $7.
A bundle of the MC packs 01, 02, 03, 05 and 06 is available for a minimum donation of $55. Note that the MC pack 04 is not part of the bundle.
Visit the page below for more info on the Memory Collection packs and to download their demos:
http://lesproductionszvon.com/Memory_Collection.htm
I will try to add an audio example soon but you can refer to the examples of the other MC packs to hear examples made only with samples from PD movies, like these two:
Audio example made with the
MC 03 - Horror Movies
.
http://soundcloud.com/zvon-1/zvon-mc03-stop-it
And one with the
MC 05 - Sci-Fi and Aliens
.
https://soundcloud.com/zvon-1/a-space-drama-in-4-acts