EDIT February 02nd, 2016
Official SoundCloud audio demo added, see a few posts below.
EDIT January 15th, 2016
Memory Collection Pack 07 - Crime Movies is now available.
2 796 wav files taken from 9 Public Domain Crime movies and 1 science fiction movie that date from 1938 to 1975. As the first 6 collectionss, it includes voice/spoken word/dialogs, sfx/foley and music samples. Most of them can be further divided so you can have some fun yourself
.
Total size is 1.15 GB.
Regular price is £ 14.99.
MC 07 and it's free demo of 99 samples are available on Sampleism:
http://www.sampleism.com/productionszvo ... lection_07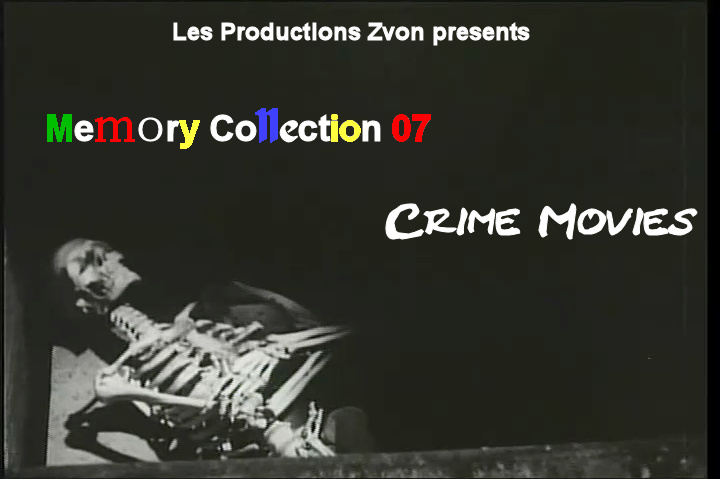 _________________________________________________________________________
I have been working on the Memory Collection 07 for over a year. It has been delayed for various reasons but it is now in the final stage.
This means that I am done choosing and cutting the preliminary samples and I am now trimming and cleaning/ restoring them for release. I have 350 samples ready but I still have a lot to do so I am not giving an ETA yet!
Visit this page for info about the first 6 volumes:
http://lesproductionszvon.com/Memory_Collection.htm
And a screenshot from one of the movies: