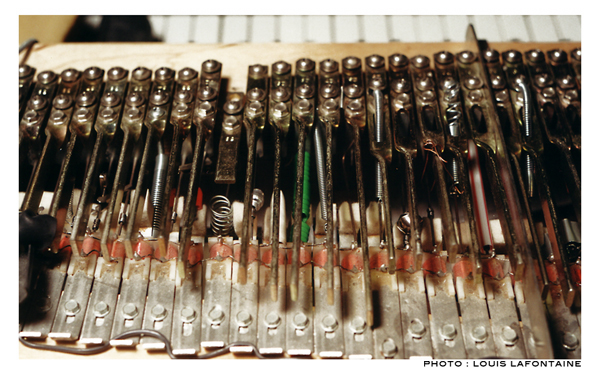 Aside for the Caustic version that was still available on Google Play, our Prepared Rhodes sample sets are available again after being offline for almost 2 years. Free downloadable demos are available for all formats.
The sampled instrument is a Rhodes electric piano that was prepared as John Cage and others prepared an acoustic piano. That means inserting springs, plastic tubes, pins, all kinds of objects inside the piano. These objects when touching the strings or the tines change the sound of each key played. The result is an instrument that is much more percussive in nature.
The formats include the Native Instruments Battery 3 and Kontakt 3 (or better), soundfont and wav versions available from this page:
http://lesproductionszvon.com/zvon_PR.htm
The 3 formats bundle is $9.99 US and the soundfont and wav bundle is $6.99.
There's also a mobile version that is sold separately for $1.99 US. It's kind of "best of" as I made a selection among those that, IMO, are best suited for use in mobile apps. But it's more than a simple repackaging as I have added 38 instruments made with one sample mapped across the keyboard in the soundfont and I have edited 11 of the 79 wav files. It includes a soundfont with 67 instruments and 79 samples in wav format.
Please visit this page for more info about the Mobile version:
http://lesproductionszvon.com/for_iOS.htm
I made a demo video, the apps used are in order: Bismark bs-16i, Samplelab, Funkbox and Nanostudio.
http://www.youtube.com/watch?v=zIWIbTqT ... e=youtu.be