We are happy to introduce to you our newest effect plugin:
L12X Solid State Amplfier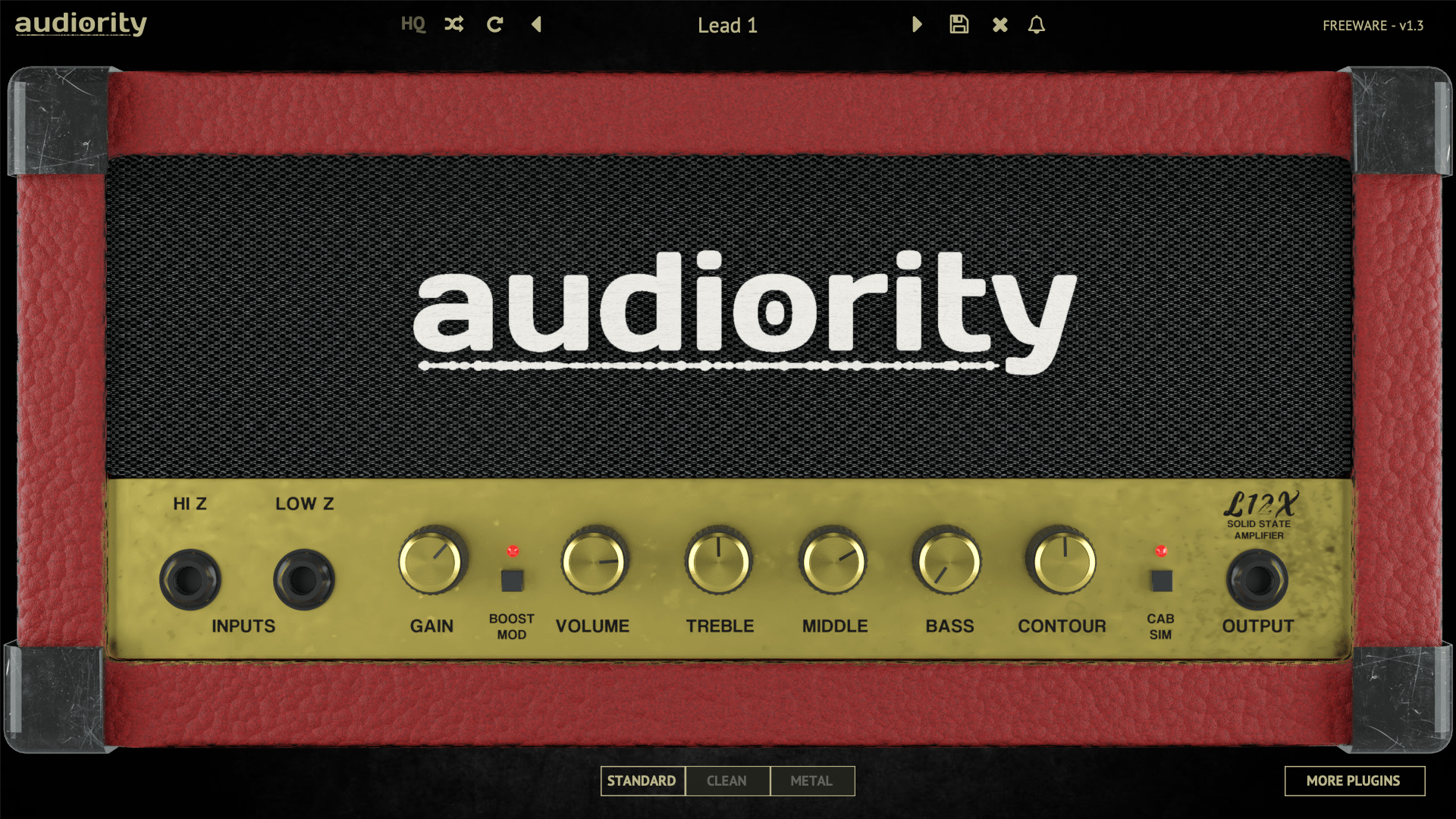 L12X
is an analog simulation inspired by the Marshall® Lead 12™ solid state amplifier of the late '80s.
The original head was an op-amp based amplifier: instead of using tubes or transistors, the op-amp is able to provide a huge amount of gain with very little or no distortion. However, when the amplified signal reaches the voltage applied to power the op-amp, it gets clipped. Marshall engineers exploited that to provide a great sounding amplifier with very few components.
This little solid state head is able to push cabinets up to 4×12 and can easily sound like a JCM™. We modified the original circuit by adding a Contour knob (to get a more scooped tone) and an additional Boost overdrive stage. We also included an integrated Cab Simulator, loaded with a Marshall cabinet IR featuring Celestion V30 cones.
Integrated cabinet provided by
Seacow Cabs
https://www.youtube.com/watch?v=JbRvCCXktQI
Specifications
Analog Modelled Solid State Amplifier
2 Channels (Clean/Boost)
3 bands tone stack
Contour
Integrated Cabinet Simulator
Resizable interface
No License File required
VST2, VST3, AU and AAX (64bit only)
OSX and Windows
Price:
FREE
Read more:
https://www.audiority.com/shop/l12x-sol ... amplifier/
A personal note
I started working on this little amp while studying the properties of operational amplifiers. It's fantastic how this head exploits the opamp's clipping when you drive the signal above their max voltage. What you hear, until you engage Boost Mod, is just the opamp gain stages. Once you trigger Boost Mod, you'll get a warm overdrive made with two series of antiparallel diodes. Enjoy!
Cheers,
Luca