Best of Vintage Keys 1-4
This is the essence of the most famous Vintage Keys legends. In total this sample library series provides 28 instruments organized in 4 handy packages Volume 1-4. Each Volume comes with 7 great instruments which wrote music history. Only the best and always with their typical sounds. Oberheim Matrix 12, Rhodes Chroma, Memorymoog, Mellotron, Solina String Ensemble, PPG Wave 2.2, ARP Odyssey and so on. You find details in each product description below.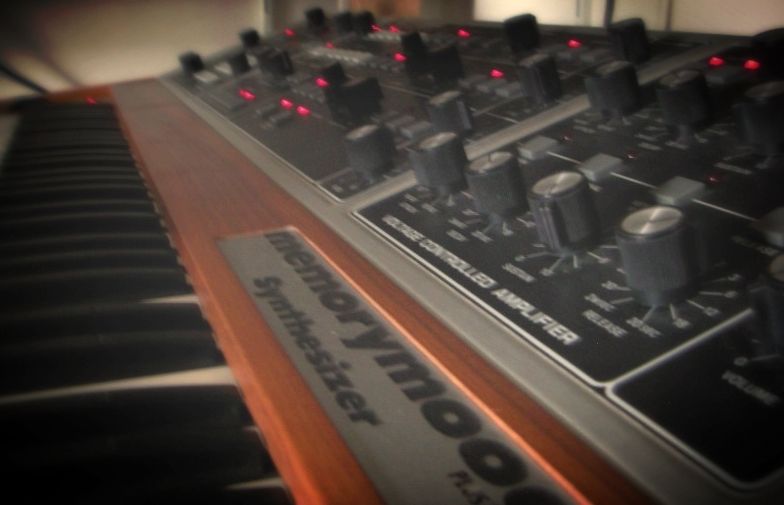 Best of Vintage Keys 1
The Volume 1 provides multisample instruments from Yamaha CS80, Oberheim Matrix 12, Mellotron, Minimoog, Korg Mono/Poly, Solina String Ensemble and Elka Synthex.
Best of Vintage Keys 2
The Volume 2 provides multisample instruments from Rhodes Chroma, Yamaha DX7II Centennial Version E!, Roland Jupiter 8, Memorymoog, PPG Wave 2.2, ARP ProSoloist and Roland VP330.
Best of Vintage Keys 3
The Volume 3 provides multisample instruments from miniKORG 700S, Godwin Symphony String Ensemble, Oberheim OB8, ARP Odyssey, Polymoog, Polivoks, and Korg Trident MKII.
Best of Vintage Keys 4
The Volume 4 provides multisample instruments from Korg DW8000, Farfisa Polychrome, Roland Jupiter 4, Moog Modular, SCI Prophet 5, ARP Quadra, Moog Taurus, Yamaha PS20, Casio VL1.
Available in the formats
NI Kontakt
Complete content overview:
http://issuu.com/bitr/docs/ni_kontakt_b ... keys_1_t/0
youtube clip:
http://youtu.be/0Bi8k1BqLvE
Product page:
http://backintimerecords.de/bitr069.htm

Korg Kronos
Complete content overview:
http://issuu.com/bitr/docs/kronos_best_ ... _1_to_4_/0
youtube clip:
http://youtu.be/uXKRsNY-BW0
Product page:
http://backintimerecords.de/bitr066.htm

Alesis Fusion
Complete content overview:
http://issuu.com/bitr/docs/fusion_best_ ... _1_to_4_/0
youtube clip:
http://youtu.be/yLU6WpaHyU0
Product page:
http://backintimerecords.de/bitr068.htm
Each sample library is available for Euro 49.00 and all 4 as bundle for the special price of only Euro 129.00