Slightly confused here.
What's the difference in the Sounds in these two products?
OmniSoundz II Kapsule for Infinite Player.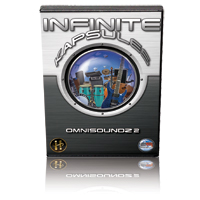 OmniSoundz ¡i is the follow up to Sonic Reality's popular OmniSoundz 1.3 professional level GM instrument collection. With this new sequel Sonic Reality has bumped it up to 2 gigabytes of pianos, guitars, bass, strings, brass, winds, synths and more! A full WORKSTATION for songwriting it has all of the basics and beautiful inspiring sounds that are quick and easy to find and use.
and
OmniSynth 2 SampleTank Expansion.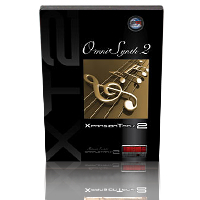 For someone looking for an affordable multi-sampled instrument collection with a full General MIDI set of sounds, OmniSynth 2 delivers that and more! The follow up to Sonic Reality's OmniSynth 1, this new version features a sound collection that is 4 times the size of the original! With over 1.3 gigabytes of sounds incuding the efficient General MIDI sound set from OmniSynth 1 this newly updated collection is un-matched in value for the money. Complete with a spectrum of beautiful pianos, guitars, basses, strings, pads, leads and more, OmniSynth 2 is a staple piece for any songwriter, composer or producer of any style of music.