Val_Verrel

wrote:

↑

Tue Sep 10, 2019 7:48 am

Hey! So I posted this a few days ago and I didn't get a response so I left it for a few days. I would never ignore anyone. I value any platform that I can interact with people especially concerning creativity.

Thanks Bansaw for supporting my music, its appreciated!

Hello Codec_spurt! haha. How on Earth could I ignore such detailed feedback! People paying that much detail to my work is partially why I do it because thats the same attention to detail I give to music.

Thanks for your feedback! I'm glad that you're really able to interpret my vision accurately.

I believe there will be a shift in the music scene as there always is and hopefully that shift will lead to more substantial music.

Glad you like 'Worship'. I recorded, produced, mixed and edited the tracks and videos you mentioned so it's a lot to take on. (Another reason why I have responded late I'm so busy) As soon as I get the right funding or connection I would be happy to pass on the mixing side of things.

I'm definitely believing things will continue to grow as I released all of these songs in a year and will be releasing my debut EP within the next month.

In terms of the Nicole Wray song you referenced I can definitely understand the connection as I began moulding my production style after Timberland for over 10 years.

I'm definitely open to collaborations whether that is with you or your ex girlfriend haha. Send me a personal message on here and we can talk!

Also thanks Vurt for vouching for me haha!
Hey bro. Motherfuckers got shit to do.
Like I said, I wasn't being totally serious. I don't usually use the word 'motherf**ker' in my general discourse with people - that might have been a clue. But...
All jokes aside, my 'break-down' and 'feed-back' to your track was genuine.
Also my love of 'worship' music as some might call it.
Here's one for you:
https://www.youtube.com/watch?v=Wmh5IurS5Bs
First heard the track in the 80's - Tommy Vance Friday Night Rock Show.
f**k yeah.
Didn't even know it was one of those 'religious' tracks you know. Don't like to talk about it. Love it.
So I have utmost respect for those that express themselves this way.
The Resurrection Band track is about someone confined to a wheelchair who has faith in God, seeing the reactions of those all around him and almost laughing, giving his own sermon. It's powerful as f**k.
I had no idea it was a Christian Rock track all those years ago. I had no idea the Resurrection Band was such a major force in the creation of Christian Rock.
I don't like to make a big deal of it, and I don't like others that do.
Also, some of the best lyrics anyone will ever hear.
It's not a major thing, but I just want you to understand my sincerity here.
I began moulding my production style after Timberland for over 10 years.
That's "Timbaland" btw, dude! Timothy doesn't like people making that kind of mistake when he meets them. He doesn't so much say 'Say my name' more like 'Spell my name' - better be ready motherf**ker.
There I go again.
Mum's calling and supper is nearly ready.
Yeah, my ex.
Well...
Tell you what. This is the way it plays...
You either believe it or don't.
If you don't, then that's all good.
If you do, then YOU send me a PM, giving me YOUR details and maybe I'll pass them on.
How does that sound?
My ex is not going to collaborate with you - dude, she's sung on State of Independence with even Michael Jackson doing backing vox on that:
https://www.youtube.com/watch?v=cPlNrP9B2Zs
You still think it's up to me to hit you up?
Anyway, last time I talked to her, she was still pissed I smashed her front door on the way out. Rocky relationship. Perhaps I over-stated it a tad too much. We get together every 5 years or so...
Still trying to pay off that door.
(It was a big door! - in Penge!)
I'm up for working for you, but I'm only interested in writing/producing.
You got the writing down pretty good. You got the production down pretty well also.
If my ex got involved, it would be a call from the record company - 500 for the hour - 3 hours work - her and Angie Brown doing backing vox.
You know Angie Brown, don't you? They are best buddies.
That would be 500 an hour as well for Angie - 3 hours minimum.
3K.
They'd also drag in a few other girls they would sub-contract, shall we say.
Take your time in getting back to me.
I'm not an impatient man.
Btw, if you go behind my back and try to contact Mary directly - this is her: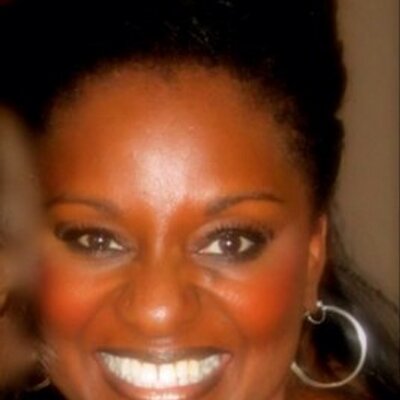 Don't pay any mind to the fact that she's still calling me a motherf**ker, and whatever you do, do not agree to make any payments on that front door! I'll take care of it.
The woman is a f**king wonder of the human voice. Love her to death. (she just has very expensive taste in front doors, that's all)
And if she gives you any shit, then just say O'Chi Brown sent you!
O'Chi Brown is the next level of motherf**ker down.
Magnet Records.
https://en.wikipedia.org/wiki/Magnet_Records
You won't find her on the wiki. But she was Magnet alright.
Also an ex-girlfriend of mine. I know. Jungle fever.
WE can do this several ways.
Like Chris Rea (Magnet Records) said, this is the road to hell:
https://www.youtube.com/watch?v=0SZbJpbVRzo
Big shout out to Chris Rea.