Since purchasing Rapid in the past week, I've been busy doing a reskin mod of it, a modification of the new skin it comes with, it's still a work in progress although I'm comfortable with it as it is. It's more of a hybrid where not everything has been changed but quite a lot has. The graphic design part has been a much more numbingly tedious process than any other GUI modification project I've done previously. This is because you are having to, open folders resize, copy, and save images 3 times for everything you create. With U-HE's Hive for example, you only have one image or graphic element, not one for multiple resolutions... Not sure what the advantage is in having multiple resolutions of Rapid, to prevent image tearing...maybe... Fortunately the script is far less complex to understand and smaller than what your typical UHE script is, but it is limited to just colours. Having to continually zip up files, close and reopen your DAW to see the results rather than just edit one image and drag another instance to the track from the browser in a DAW like Studio One as per U-HE's plugins... adds to the tedium.. but as you build up your PSD files the curve levels off a bit as you go back to re-edit them with your saved settings. Just a basic colour changing script is provided so one can't mod beyond that and GUI images, which is fine. The self containment and zip packing process is practical in saving your progress and recalling it and dropping it in the style folder so complexity is removed and makes things easy... Not as complex as other GUI projects I've done, but similarly tedious... In other news I'll be posting new Zebralette skin set in the next week I think.
So with all that said, here's the progress I've made in the reskinning of Rapid to something that fit's more to my style. Already started the process on new knobs... but they can wait a while as I've really not got deep into using it yet...
Click for large image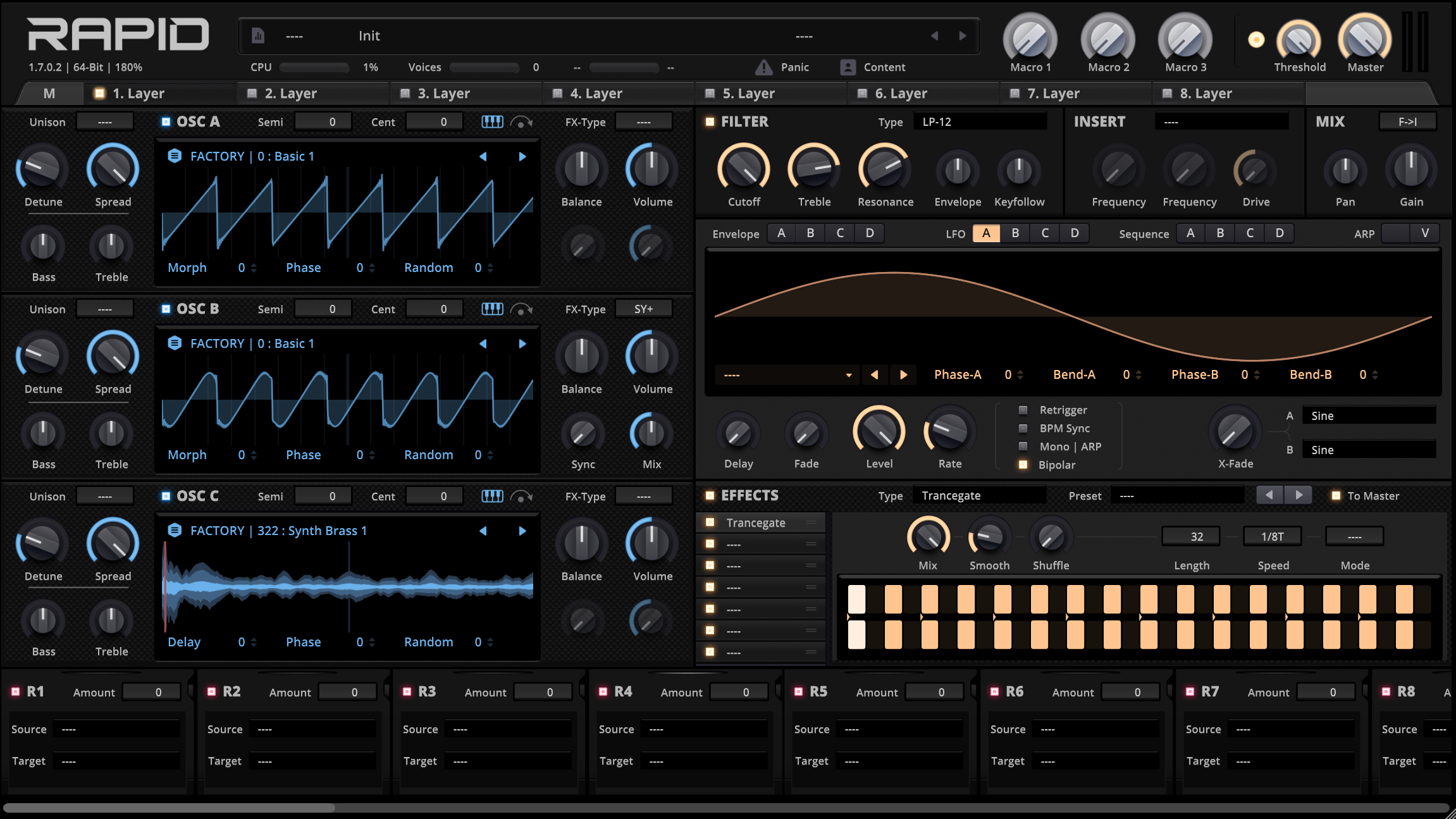 Click for large image
Rapid Skin (Modern Compared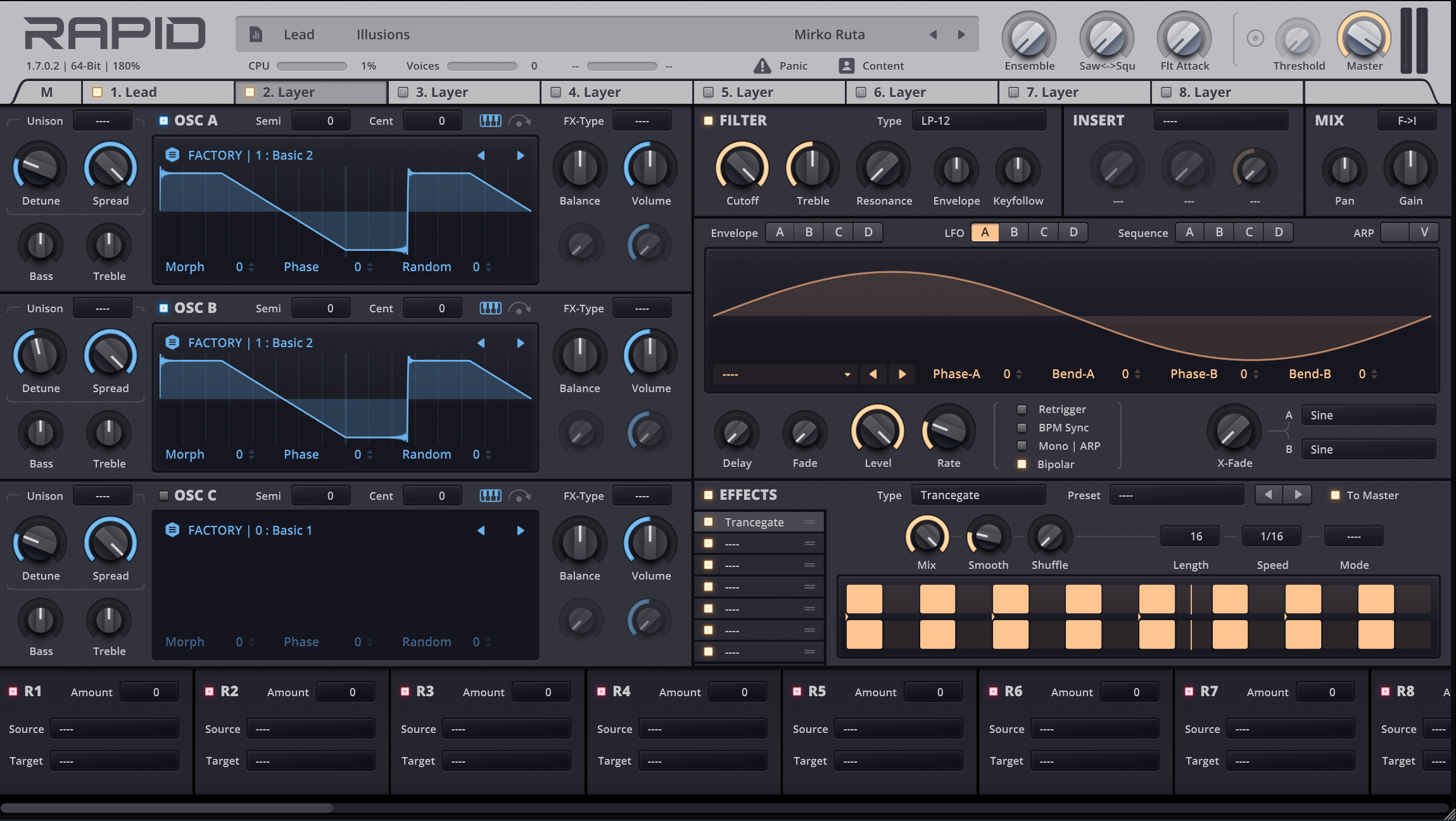 Click here for large image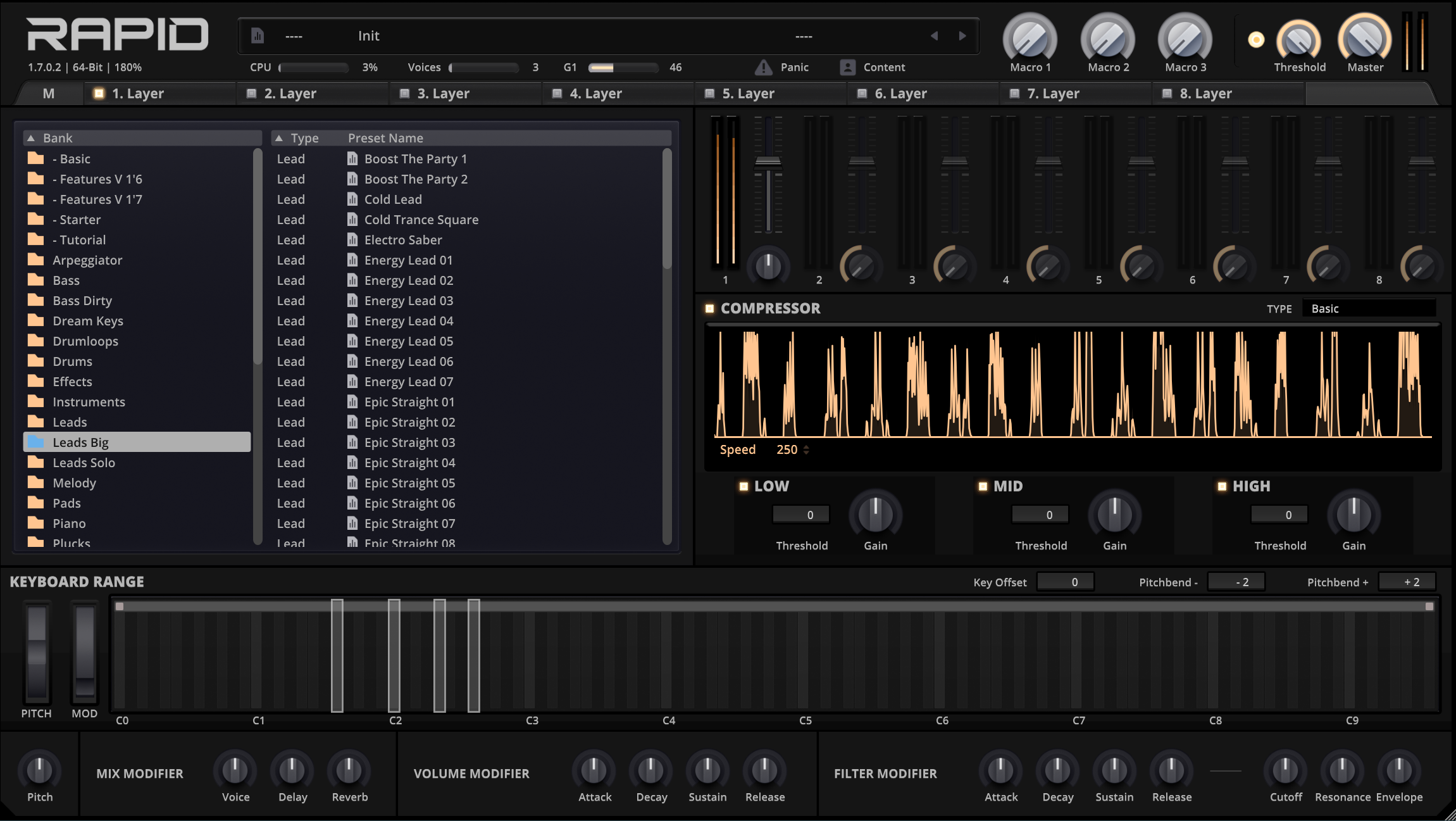 Rapid Skin Browser page.
Click here for large image