Hello,
New release from AmpleSound.net - Ample Bass Total Range 6 six-string bass. ABTR6 is recorded with a Yamaha TRBJP2 (John Patitucci signature model) bass, suited for Jazz, Fusion and Pop style.
https://www.amplesound.net/en/pro-pd.asp?id=43
Intro Price: $89 (Reg. $119)
We are also running a Bass promotion for five electric basses until Feb 20.
https://www.amplesound.net/en/purchase.asp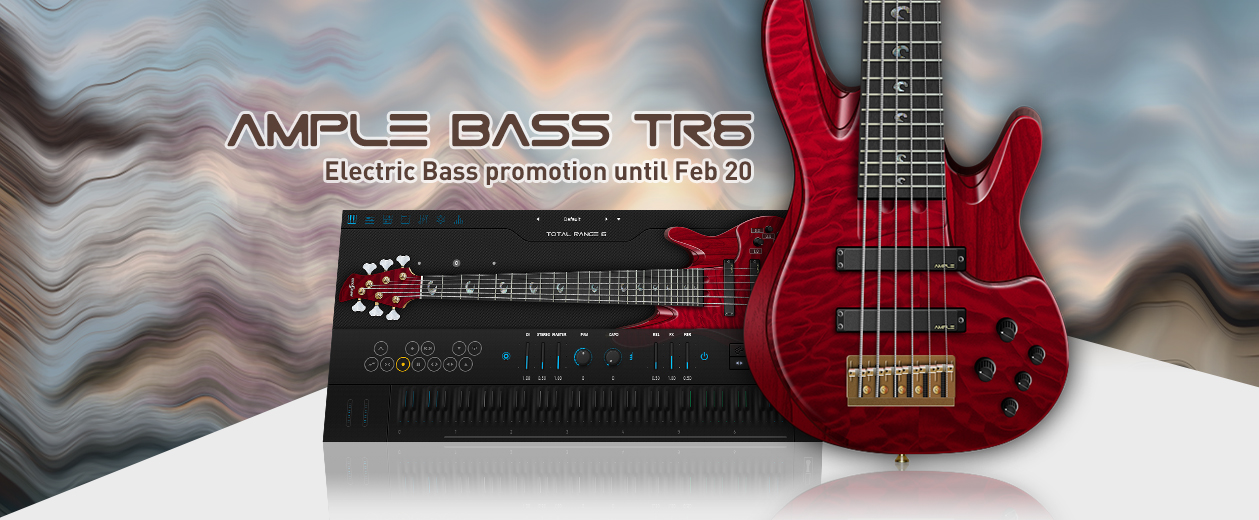 Sampling:
Sustain, Palm Mute, Natural Harmonic, Hammer On & Pull Off, Legato Slide, Slide in, Slide Out, Slap, Pop, Tap, Full Slide, Mordent, Arpeggio 13 articulations, Legato at random length & pitch & poly.
https://youtu.be/T5UjOMZgItM
Technology:
CPC(Customized Parameters Control), any button knob etc can be controlled by MIDI CC or Automation.
Poly Legato and Slide Smoother.
Alternate Tuner & lowest to A0.
Multiple Capo Logics - providing various options of automatic fingering logic to cover different performance such as solo, chorus, and so on.
https://youtu.be/N1rx1dNBXao
AMP system:
Built-in AMP system, including three classic AMP models: Vintage-15, Bass-500, Bass-Pro.
1x15, 2x10, 4x10, 8x10 Four cabinets.
Each Cabinet has 4 mic options: U87, C414, MD421 and SM57.
https://youtu.be/vdnJmnRxJYE
System Requirements:
Windows: Windows 7/8/10, 64-bit only (32-bit not supported).
VST2, VST3, AU, AAX and Standalone host.
10 GB Hard Disk, Intel i5 or higher.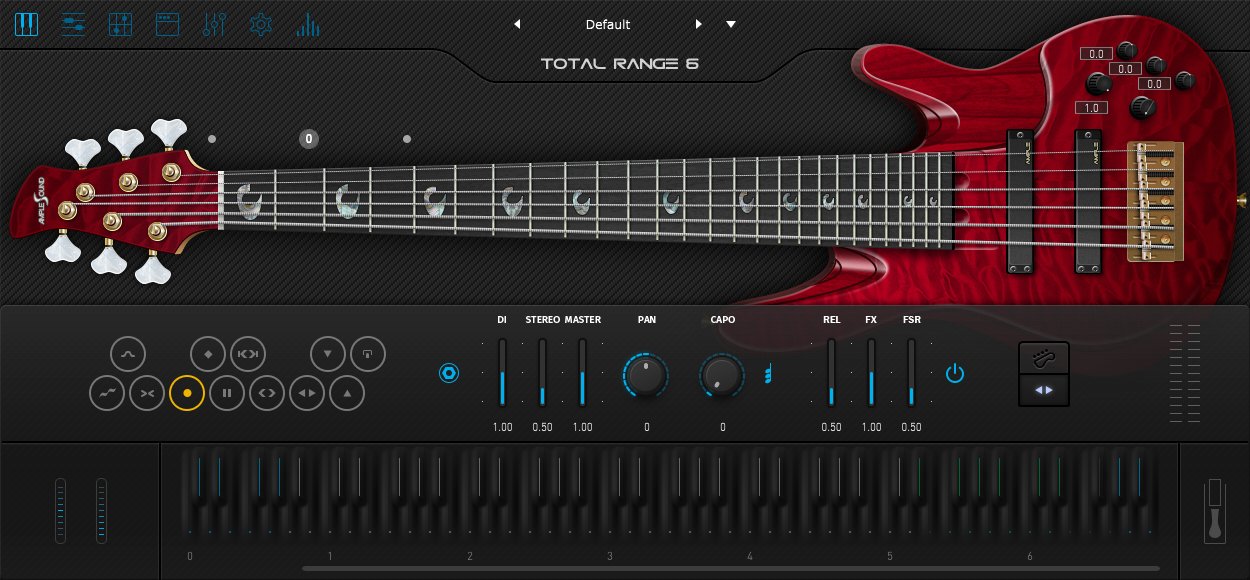 Best Regards!
www.amplesound.net
Tech Support:
service@amplesound.net
AmpleSound Links:
https://linktr.ee/amplesoundtech