We are proud to announce the release of our latest creation,
Blue Cat's MB-5 Dynamix
. It is also the occasion for us to unleash the same time a new bundle,
Blue Cat's Energy Pack
.
Blue Cat's MB-5 Dynamix multiband dynamics processor
is the most flexible audio tool we have ever released: check out its 5 independent powerful processors and its cross-band side chaining capabilities, you won't find these elsewhere! It is available as a single plug-in or within the refreshed
Blue Cat's Master Pack
and
All Plugins Pack
bundles, or the brand new Energy Pack dynamics plug-ins package. As a side note, it is also our first plug-in that supports the
64-bit VST format on Mac
.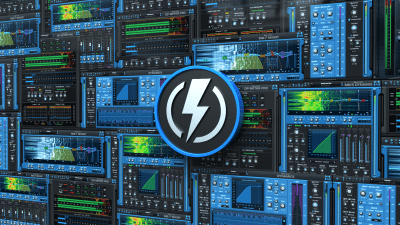 This new plug-in and the related bundles are available at a special introduction price (
up to 20% off
) until the end of the month. Existing Blue Cat Audio customers will benefit from even larger discounts (sent by email).
Check out the demos
!