EDIT:
Dear Friends,
Viper is finally out! All information and demo version is available at
http://www.adamszabo.com
.
Here is an introduction video:
https://www.youtube.com/watch?v=BEez0B59aQI
Enjoy!
Old post:
After 3 years of hard work, its finally coming all together!
I will purposely not say too much, and I will amuse myself a few days until you guys try to figure out what its an emulation of. But I guess its pretty easy to figure out if you are familiar with the original
Ok, you guys have suffered enough, I will give more info
First, lets get everyone's worst nightmare out of the way: yes its sad but true, its made with FlowStone. Yes it's sad but true, its PC and 32-bit only. Yes it's sad but true, it works in 64-bit perfectly fine (actually that's not sad at all, that's great!!!).
Now that that's off our shoulders, let me congratulate you guys, yes its a Virus emulation type synth, but with my own twists. I didn't manage to emulate every single feature but 90% is there. Viper also has a few things that a Virus doesn't have, like you can load your own single cycle waveforms (I knew everyone would be horny for that
). Everything is custom written from the ground up, there are no stock elements or modules in this so no one should be scared away because its made with FlowStone. A LOT of time was devoted to optimize it to the max, while keeping a nice balance between cpu and a good sound. The gui was also done by me, I was really inspired the Ultranovas vst editor tabbed interface so I took some design cues.
Anyway, yes, initially it will be released as 32 bit for PC, but if there is a high interest and its worth my time and effort a port is not out of the question. Right now the goal is to release at least one version first. But I beg, lets not derail this thread with another bit and mac fight, lets keep it for this synth only. Thank you!
There are still things to do, but if all goes well it should be out before the year ends, in worst case at the end of the year. Pricing should be less than 100€ but it will probably be a two digit number. It wont be 20 dollars as someone mentioned just because its 32 bit, it has nothing to do with that. There is 3 years of real hard work in this, its not a toy
Here are more screens, please note that the different colored sections, the glowing lights, knob rings, leds etc, are the same for all tabs, you can choose a color for a preset just for fun. The default is blue but you can change it.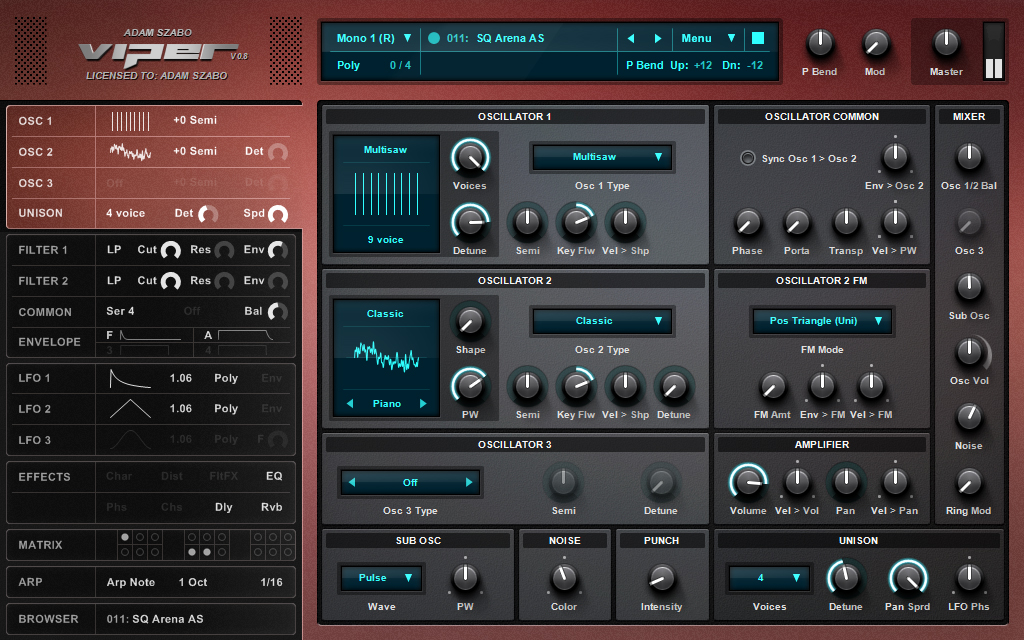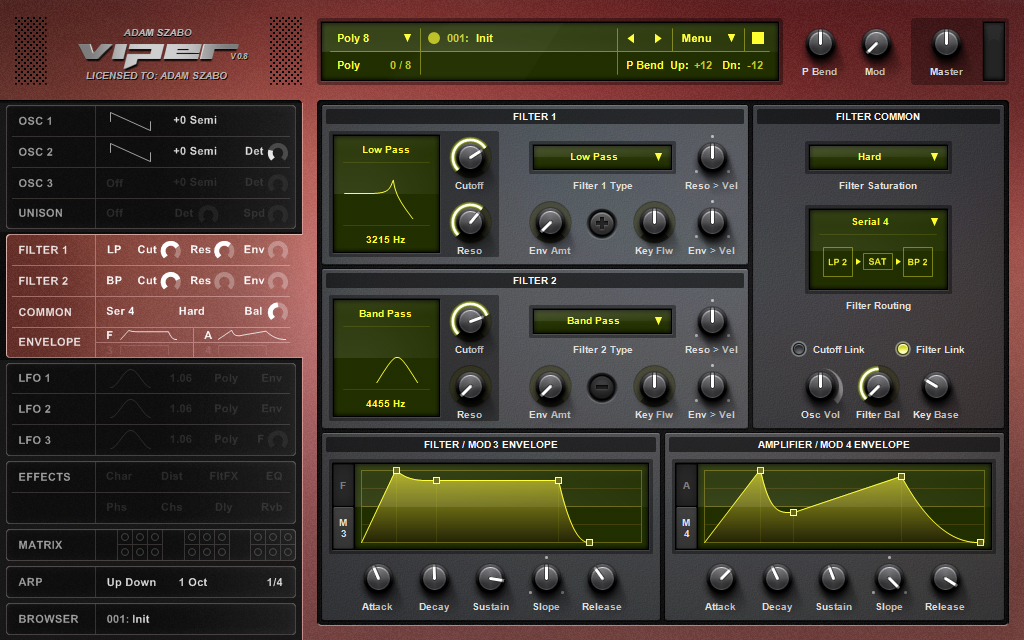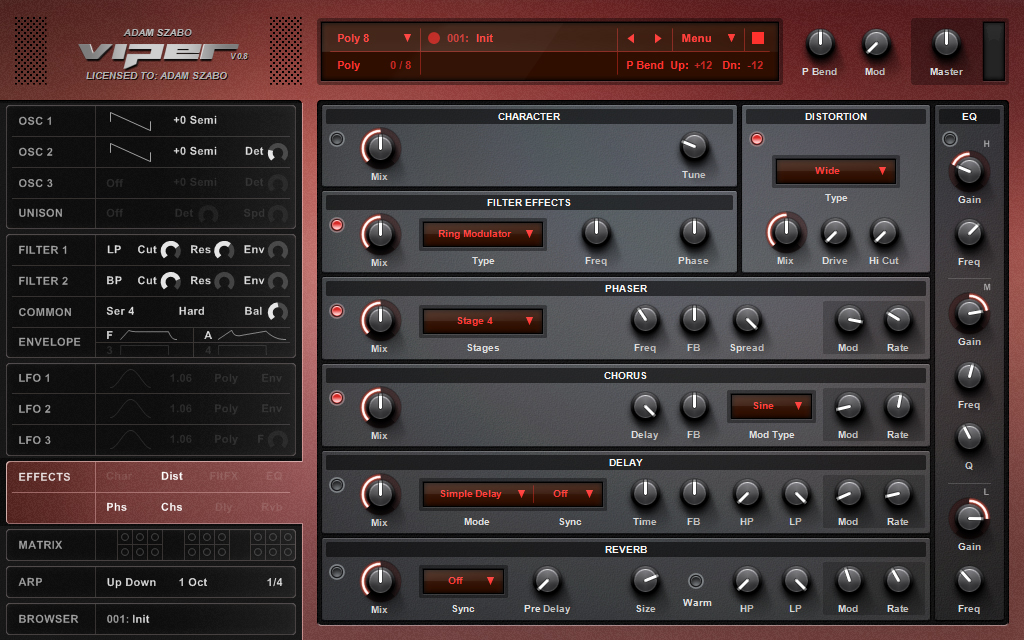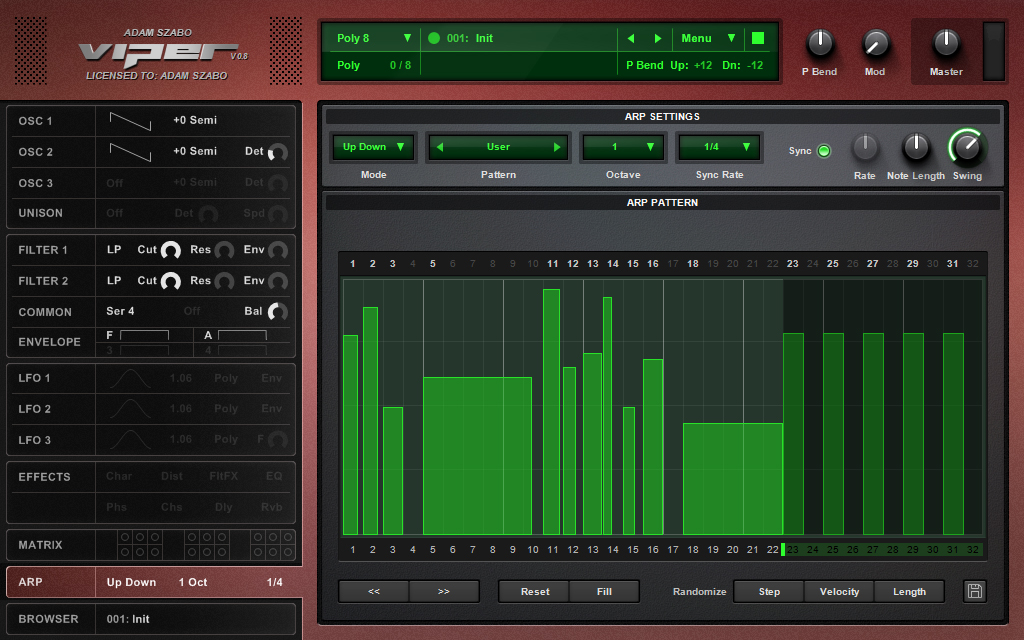 And here is a video comparison with the Virus:
https://www.youtube.com/watch?v=PqHgQcfV33E
EDIT:
New video:
https://www.youtube.com/watch?v=hEM8mBJJtkw