We are happy to introduce to you our newest effect plugins:
Big Goat
,
Blue Face
and
Distortion 1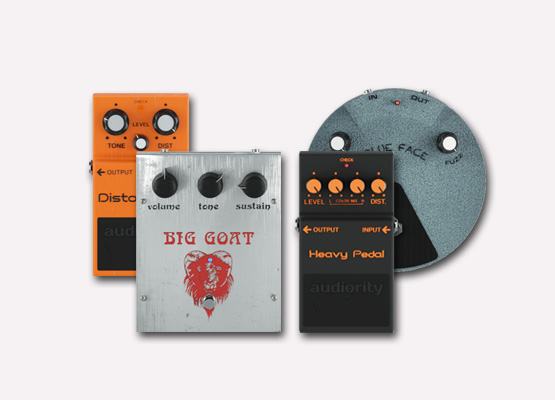 We modeled three iconic fuzz and distortion pedals that defined the sound of rock from the late '60s to the late '70s.
https://www.youtube.com/playlist?list=P ... jL-26-D707
Available as single plugins or as a bundle.
Pedalboard: Distortions (Plugin Bundle) Price
: $45/€45
Read More:
https://www.audiority.com/shop/pedalboard-distortions/
Info and pricing of the single plugins in the following posts.
Cheers,
Luca