Hi,
I'm really thankfull for this best DAW we have with Bitwig, I could not imagine something else now !
However, I think a main function still misses: a real and unique performance layout. For performances, I'm using Bitwig as a vst host and If I want now to perform, I would actually be forced to use a software like mainstage on Mac or Gig Performer on PC (and give up to all the bitwig devices) because I have many keyboards on stage, more than 40 differents sounds and the little Instrument Selector device on 1 track only would be not enough to stay clear. Another solution would be to have many computers with many bitwig : expensive and bulky.
Then, to stay in a Grid idea, I've imagined a "Performance Layout Grid".
This image may help you to understand my vision: (bigger version here:
https://postimg.cc/vc8xmynh
)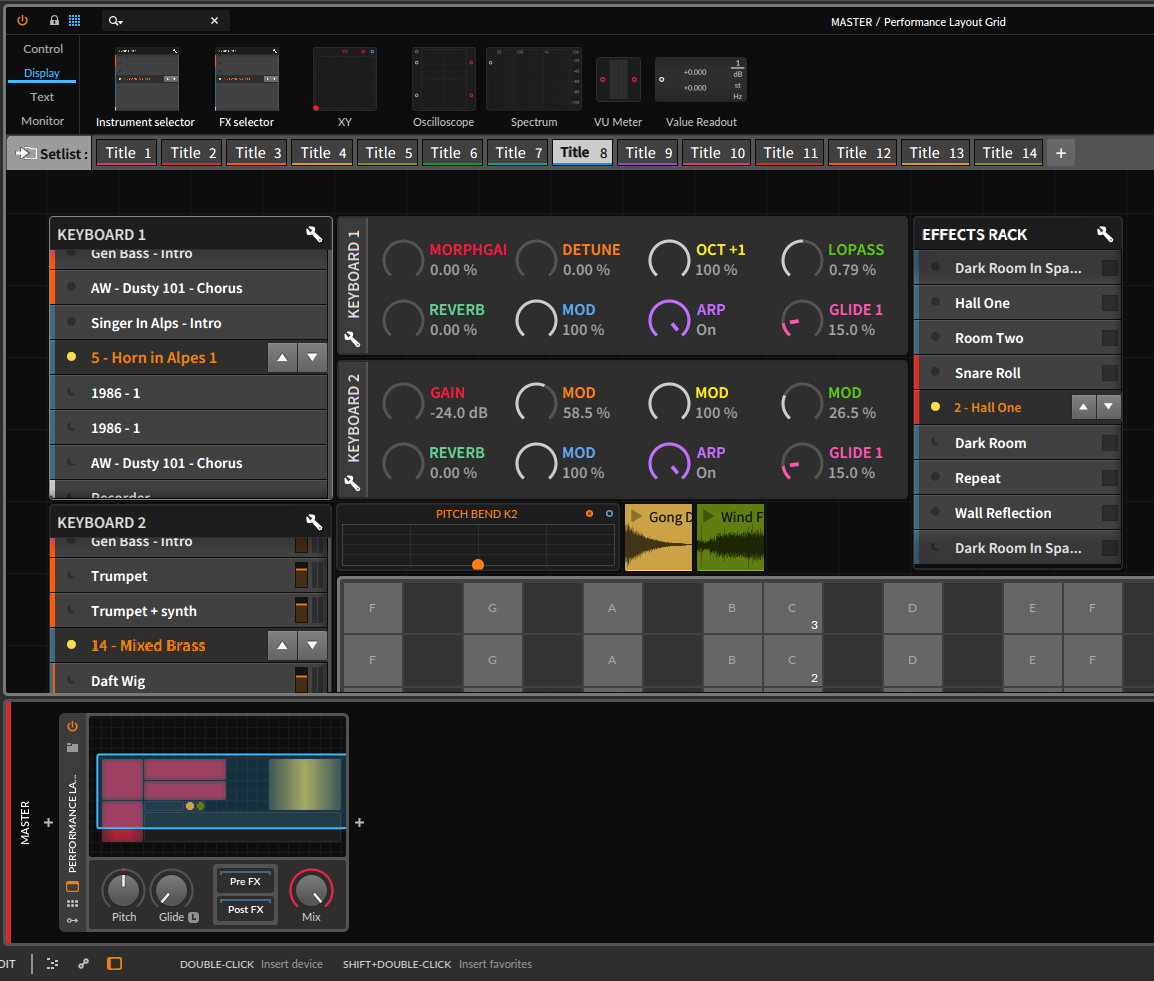 I hope you like it, tell me what you think of it and if you would ardently need something like that !
And in the example, thank to a box to tick "follow selection" it would also solve my previous proposition concerning instrument selector. (
https://answers.bitwig.com/questions/18 ... rument-via
)