It has been
free for more than 15 years
, and it has just been updated once again: get the latest version of our
free plug-ins
or the
Freeware Pack bundle
that gathers them all.
With many improvements and a few fixes, this is a recommended update for all 7 plug-ins (details below).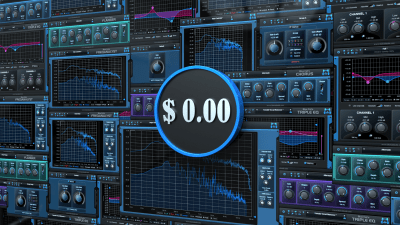 Of course, all these plug-ins are still
100% free
: no registration, no dongle, no mailing list... Just download and install them freely.
What's New for All Plug-Ins:
- MIDI Program Change preference is now saved into session instead of global preferences, so each instance can now use different MIDI channels. It is also saved in the user default preset.
- VST3: added program change support for VST3 plug-in format.
- Mac: much faster GUI rendering on recent Mac OS systems.
- Mac: fixed user interface not properly shown on retina displays in some applications built with the 10.14 Mac OS SDK (Cubase 10.5 for example).
- Mac: fixed settings panel rendering issues in dark mode on Mac OS Mojave and newer.
- VST: the user interface is now properly resized in Cubase on Windows when loading skins.
- Dropped support for legacy RTAS plug-in format.
What's New for Blue Cat's Free Amp:
- Improved convolution performance for large impulse responses.
Enjoy!