Hello Everyone,
starting as of today November 25 until January 1, 2022, AmpleSound is having
a Winter sale:
-Buy 1 product:
20%
-Buy 2 products:
33%
-Buy 3 products:
46%
-Buy 4 products:
49%
Purchase:
https://www.amplesound.net/en/purchase.asp
ADD an extra 10%
off if you already have an account with us.
Please login to your account before making a purchase.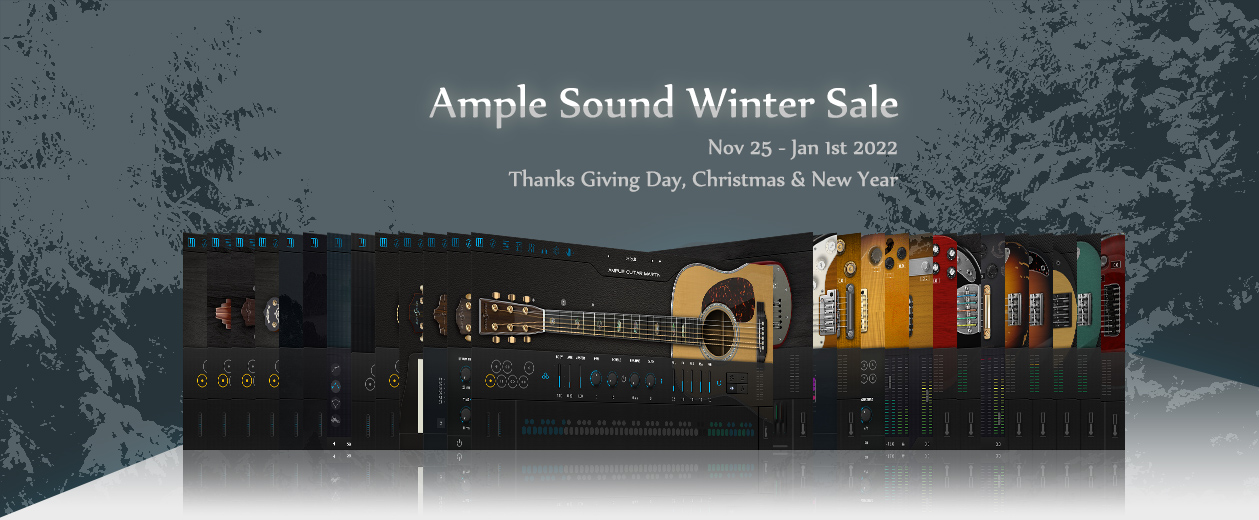 Last and not least, we also want to mention that the following Electric guitars
were updated to version 3.5
-Ample Guitar SC
-Ample Guitar TC
-Ample Guitar LP
-Ample Guitar Semi-Hollow
-Ample Guitar Vintage Cherry
-Ample Guitar Peregrine Falcon
New Features:
-New parameter system, with better efficiency and compatibility with the VST3 format and various DAWs.
-Optimized Amp system and FX module, with higher efficiency and lower CPU usage.
-Updated UI of main modules, improved display and animation.
-Optimized multiple sample rate support.
-New voice-based SAHDS modulation system.
-Riffer now supports 64 measures at max, with navigation markers.
-New standalone host - Rectangles.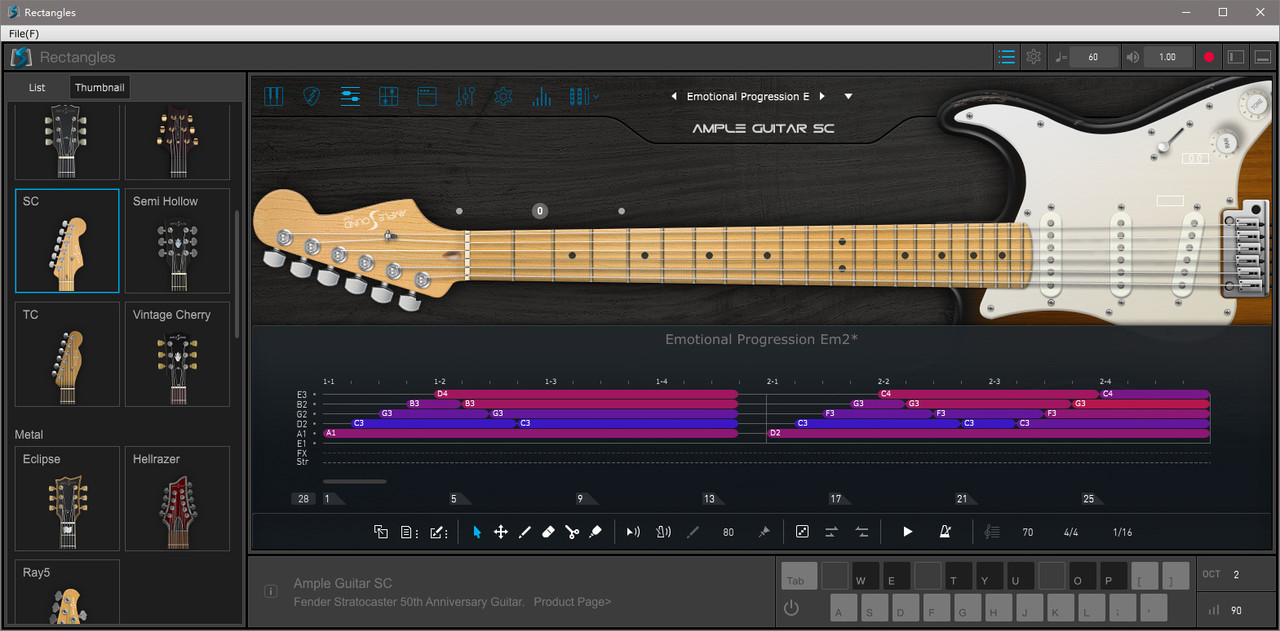 Bug Fixes:
-Fixed a non-responding issue in Logic 10.7 update.
-Fixed redundant info such as pitch bend being generated in Logic's Undo History.
-Fixed some MIDI note errors when exporting to DAW from Riffer.
-Fixed overlapped CPC windows for some particular button.
-Other bug fixes.
Ample Sound users can update for free through the MyAmpleSound webpage.
https://www.amplesound.net/en/account.asp
HAVE A GREAT DAY!
AmpleSound Support Team:
service@amplesound.net
AmpleSound Facebook:
https://www.facebook.com/AmpleSoundTech/
AmpleSound Twitter:
https://twitter.com/AmpleSoundNet
AmpleSound Instagram:
https://www.instagram.com/amplesoundtech/
AmpleSound Tiktok:
https://www.tiktok.com/@amplesoundtech
AmpleSound Youtube (new):
https://www.youtube.com/channel/UCf4X6N ... Mfh-IJAPMw
AmpleSound Youtube (old):
https://www.youtube.com/user/AmpleSoundTech/featured