KVRer
9 posts since 12 Dec, 2017
Free Drum & Bass track, created with the Studio One I purchased here
https://soundcloud.com/balron/to-the-hell-1
KVRist
493 posts since 22 Nov, 2016, from Tokyo, Japan
KVRAF
2097 posts since 8 Jul, 2009
Follow me on soundcloud.
Free music with your support on Patreon
|
Soundcloud: Music of Plexus
|
Youtube: Music of Plexus Videos (watch music videos)
|
Youtube: Plexus Productions (audio related)
Stop whining. Make music.
KVRist
140 posts since 10 Jul, 2003, from Zagreb, Croatia
Here is mine
Let me just warn you it's goa trance
https://goamadnessrecordsofficial.bandc ... /surrender
KVRist
200 posts since 18 Mar, 2003, from Jacksonville, FL
I did this as a separate thread a couple weeks ago but in case anyone was curious. I released a Pet Shop Boys influenced project for free at bandcamp. Received a lot of great feedback but I just do this for the love of the game.
https://trickinthehat.bandcamp.com/releases
Even I was offended by what I was going to put here.
ANNOUNCING NEW RELEASE!
Trick in the Hat

- Oh I Tried
Pet Shop Boys/New Wave inspired album for FREE!
Trick in the Hat at bandcamp
KVRist
140 posts since 10 Jul, 2003, from Zagreb, Croatia
KVRAF
4352 posts since 9 Jan, 2003, from Saint Louis MO
My first album under the Starthief name is now available on Bandcamp.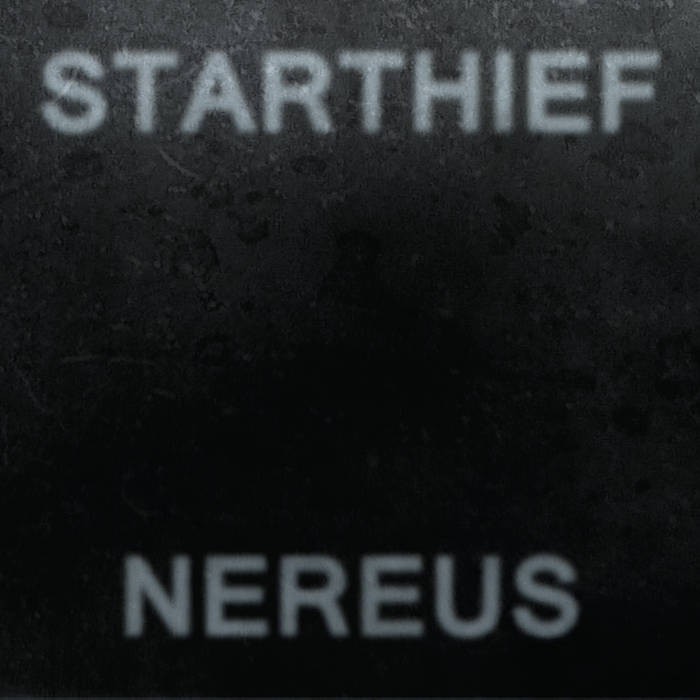 http://starthief.bandcamp.com/album/nereus
Dark ambient/deep ambient/abstract electronic. 12 tracks, plus three bonus tracks for album buyers.
(I've released... 15 I think before this, and then a two year break during which I experimented and refocused while recording a few hundred songs. To me, this album is on a whole new level.)
KVRer
1 post since 3 Jul, 2007, from Canada
AUTO-ADMIN: Non-MP3, WAV, OGG, SoundCloud, YouTube, Vimeo, Twitter and Facebook links in this post have been protected automatically. Once the member reaches 5 posts the links will function as normal.
Here is my 5 track instrumental EP. Available for download on bandcamp for free or name your price.
Blues Rock instrumentals with some progressive undertones for listeners of all genres really.
The entire EP was recorded, mixed and produced on Reaper using built-in plugins or freely available 3rd party plugins. With the exception of Amplitube and Ezdrummer. Reaper Rocks!!!!!
https://lyreofzurah.bandcamp.com/
(https://lyreofzurah.bandcamp.com/)
Like or share on fb if you feel like it
https://www.facebook.com/Lyre-of-Zurah-410486509138299
KVRer
10 posts since 16 Sep, 2014
Progression, The debut EP by Alexander Lindo.
Progression contains 5 rock tracks that take you on a spectacular journey.
Fans of Queen, Green Day, Elvis Presley, Take That, Shinedown, Depeche Mode etc are sure to enjoy this release.
Comments & Praise for Alexander Lindo:
"Best vocals that I have ever heard" - Anonymous
"Great voice, great beat. Awesome work!!!!" - stasis
"Perfect! Very good sound! Congratulations!" - Kaio Pereira
"This is what the world needs!" - Anonymous
"Great Voice Mate, Very nice production!" - DJ Santash
"amazingly the guy's voice reminds me of freddy m." - ll
"keep freedy alive man! i really miss his voice. keep on rockin'
" - ll
"AMAZING!!
" - Micki Casta
"The vocals are top notch, the production is excellent!" - Anonymous
"No complaints here, can't get enough. Buy it now" - Anonymous
"Truly a masterpiece" - Anonymous
"Love this song!" - Just Go Music!
"First class all the way!" - Anonymous
"Good job! Keep it up!" - Top Charts
"Excellent vocals" - Anonymous
"You have a great voice" - AndAWan
Progression is available on: iTunes & Amazon among many other online stores. The CD is available for purchase through Amazon.
For more information visit:
http://alexanderlindo.com
KVRer
1 post since 16 Mar, 2018
KVRAF
2756 posts since 7 Jun, 2012, from Warsaw
This is a thread for
official
releases, available for
sale
. This is not "hurray I made my first track" thread.
http://djwarmonger.wordpress.com/
Tricky-Loops wrote:

(...)someone like Armin van Buuren who claims to make a track in half an hour and all his songs sound somewhat boring(...)
KVRAF
2428 posts since 3 May, 2003, from Germany
"New Album"
is out.
This time 12 Tracks between Rock, Schlager, ElectroPop, Orchestral Pop, Techno-Dada, dramatic poem and others.
https://thomasliebe.bandcamp.com/album/new-album
Beware: Finally back to german lyrics here - after some english-languaged Thomekk-Stuff and instrumental stuff by Sonic Ensemble.
Have fun!
First Video-Clip:
https://www.youtube.com/watch?v=1hyZ5rojQ5U
Others will appear little by little here:
http://www.youtube.com/channel/UCWxQ0Nj8_S8bQSD08oXfEBQ
KVRAF
4352 posts since 9 Jan, 2003, from Saint Louis MO
Shelter In Place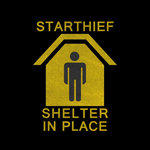 Dark drones & dark rhythms.
KVRer
3 posts since 26 Dec, 2015
Progrock ambient album, Suspicion:
https://youtu.be/BZd0BvNe4bg
This is due out soon through CDBaby.
The various stages of suspicion, jealousy and paranoia are explored in musical form.
Although I believe my music is unique, there are a number of influences on it. Does it remind you of anyone, and is that a good or bad thing?
---
Moderator: KVR Moderators (Main)