RayBlaster - a radically new form of synthesis!
Released, and the demo version is available on the official page.
http://www.tone2.com/html/rayblaster_sy ... st_au.html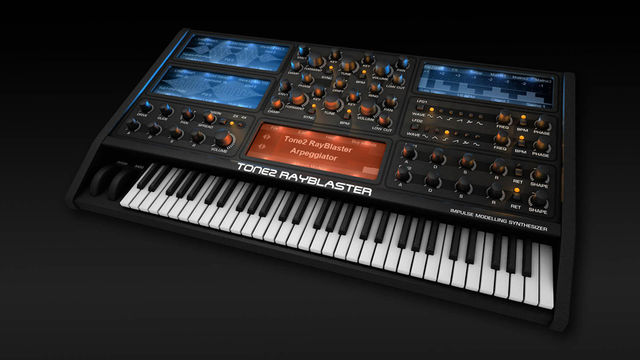 As it says on the features:

RayBlaster utilizes an entirely new and fresh approach to sound generation (IMS) and creates its distinctive sound from many short bursts of energy, which combine to form a more complex sound. In fact, this innovative approach to synthesis is very close to how our human inner ear perceives sound.

IMS (Impulse Modeling Synthesis) has no need for a separate filter section because its oscillators are capable of authentically reproducing the filter sound of other synthesizers by using one of the factory impulse presets or simply by importing one of your own impulses.

In addition to importing filter characteristics into RayBlaster's oscillators, you can also import the waveform of any other synthesizer into RayBlaster. This gives you an unlimited number of possible waveshapes, all of which are capable of being morphed in real-time. You can resynthesize short samples like a drumloop or a vocal phrase.
RayBlaster also offers you many possibilities to synchronize complex sounds to BPM as well as providing the ability to manipulate the pitch, timing and the timbre of all your sounds in real-time.