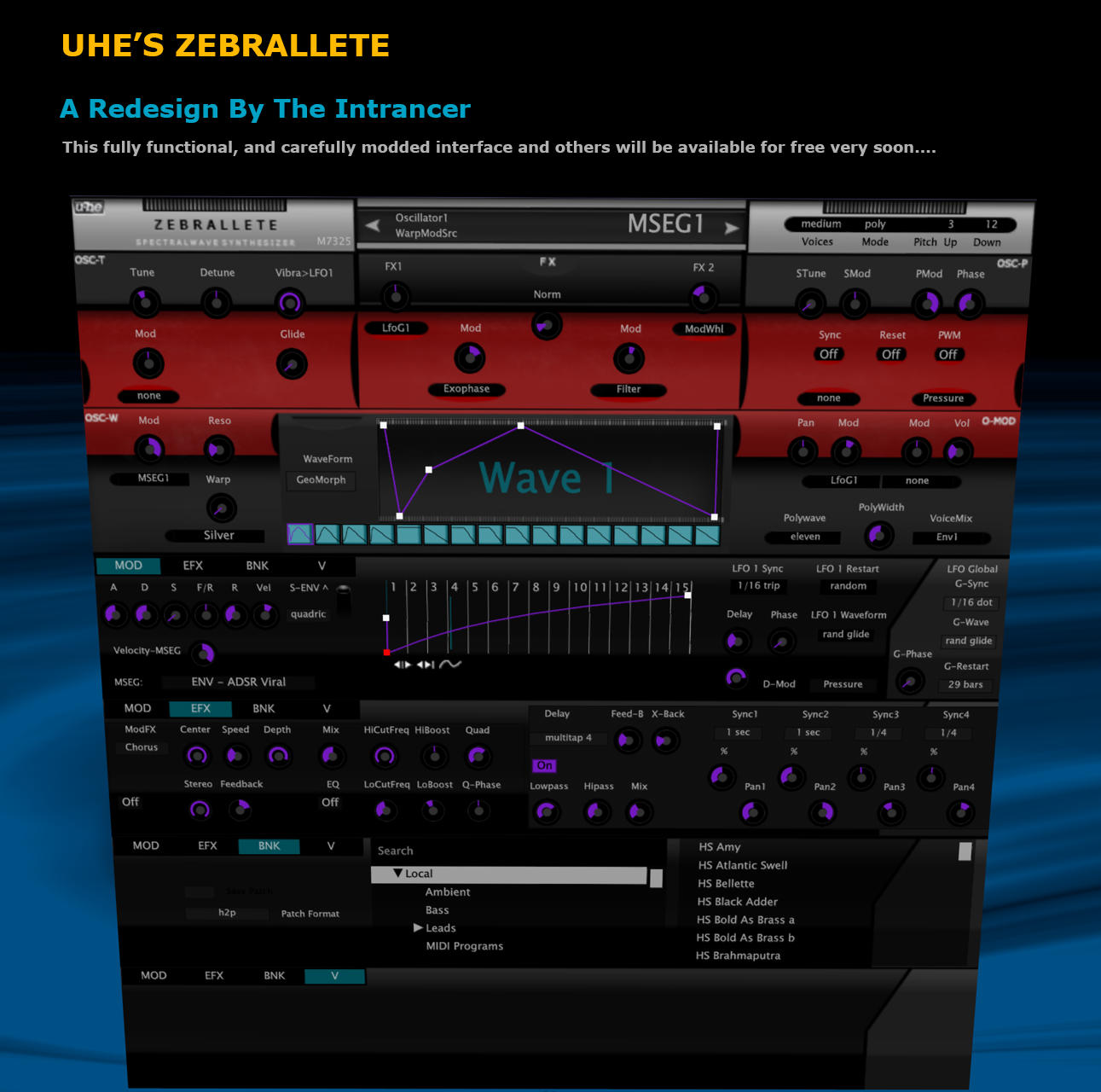 In the past few weeks, my evenings have been occupied with a few things but one of them is this... It's been a while since I last modded one of UHE's synths, but in case you don't otherwise know... it can be quite a long and tedious process with figuring out what GUI element references what piece of script, breaking it all down, understanding what value references what etc and by how much... and that's before even thinking about the design.
I see designs posted by others, often they are just photo-shopped interfaces with different colours or design elements created whilst others I see go to extremes in the other direction with a pure focus on functionality but lack a pleasing design to match it.
For me though.. I take a straight down the road approach and to try and figure out what I see wrong with a design and if it's worth spending time trying to do something about it, and that's before even going near any code or photoshop.
I've used Zebrallete for many years in my music but always felt it was just too over the top, not very well thought out, pretty tacky in choice of colours... but thankfully UHE allows you to do something about that...but it does involve time. More recently I finally finalised the re-skinning of UHE's Hive I started last year and worked out how to fix some graphical issues.
As for the image above... I'd just want to point out that the lower panel elements are cascaded.
I'll be including some different colour templates in the set.