Preview December 2019.
https://www.youtube.com/watch?v=IND9gXo ... e=youtu.be
New white faceplate style includes the new 'Storm Trooper' set.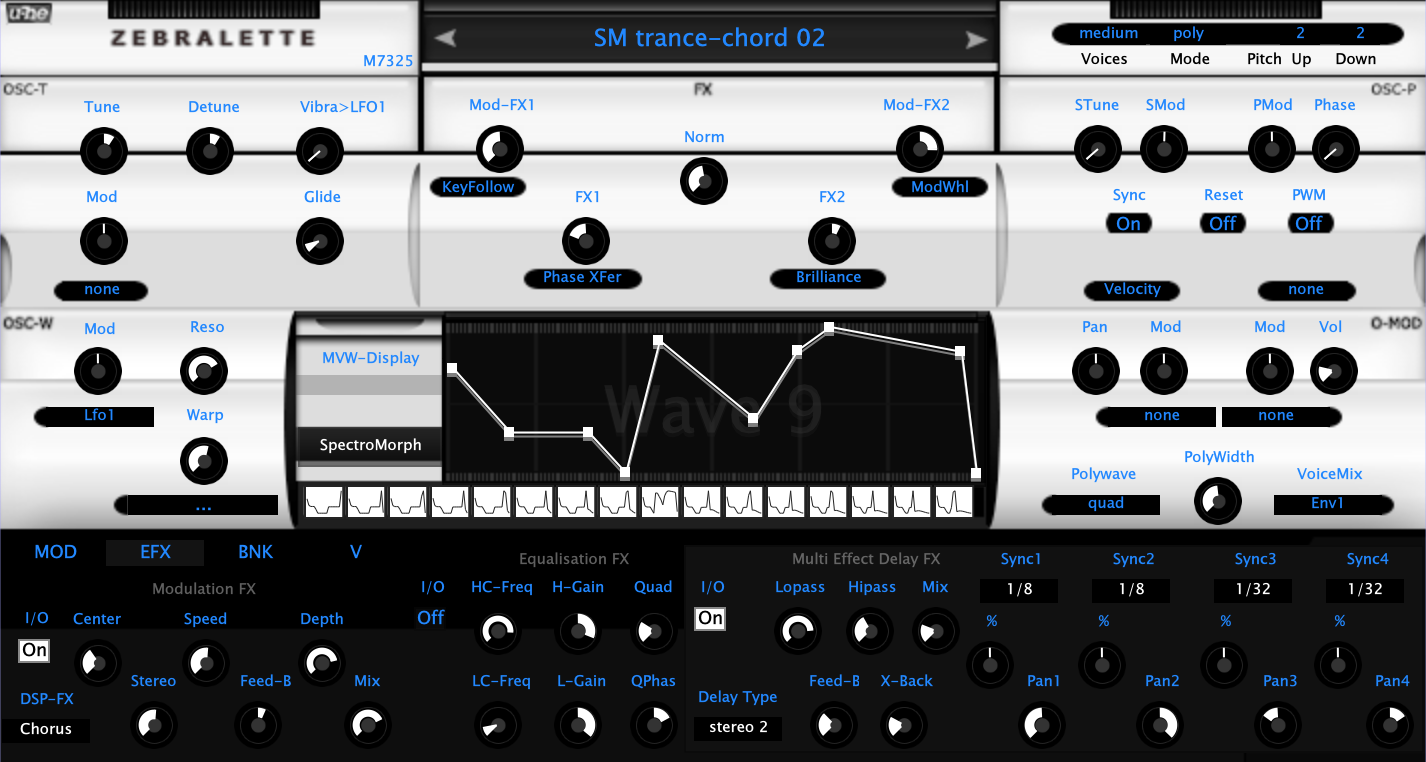 Zebralette EVOL-X
This new extended set brings an additional 45 GUI's, extending the set to over 200 GUI's, with extended versatility and variations over the existing designs.
● Modern dark carbon fibre style gui's.
● Edge shadow dropped reflective and metal gui's.
● Futuristic Star Wars 'Storm Trooper' white gui's.
● Flat style grey matte gui's.
● More multi coloured and modern panel designed gui's.
● New dark main display with vertical separation lines.
● Alternate name design.
● Multi coloured scripts all set up and ready to drop and change with new script.
● 3D Line main display retained.
● Bottom hiding panel retained.
● Re-scripted dark and grey browser style to fit with new gui designs.
● Improved script to address minor issues with the main display edges. Top & Bottom now look identical rather than faded. ( A long time issue I could never figure out, now fixed in script)
● Minor alignment issues addressed with labels.
● Retains the simple, easy to use and full accessibility of the original U-HE design, but with a refined and re-alignment of displays, knobs and controls.
Updated Readme File / Cover Image added.
Free Download From Link Here.
Zebralette Epic GUI 200+ GUI Set 2019
___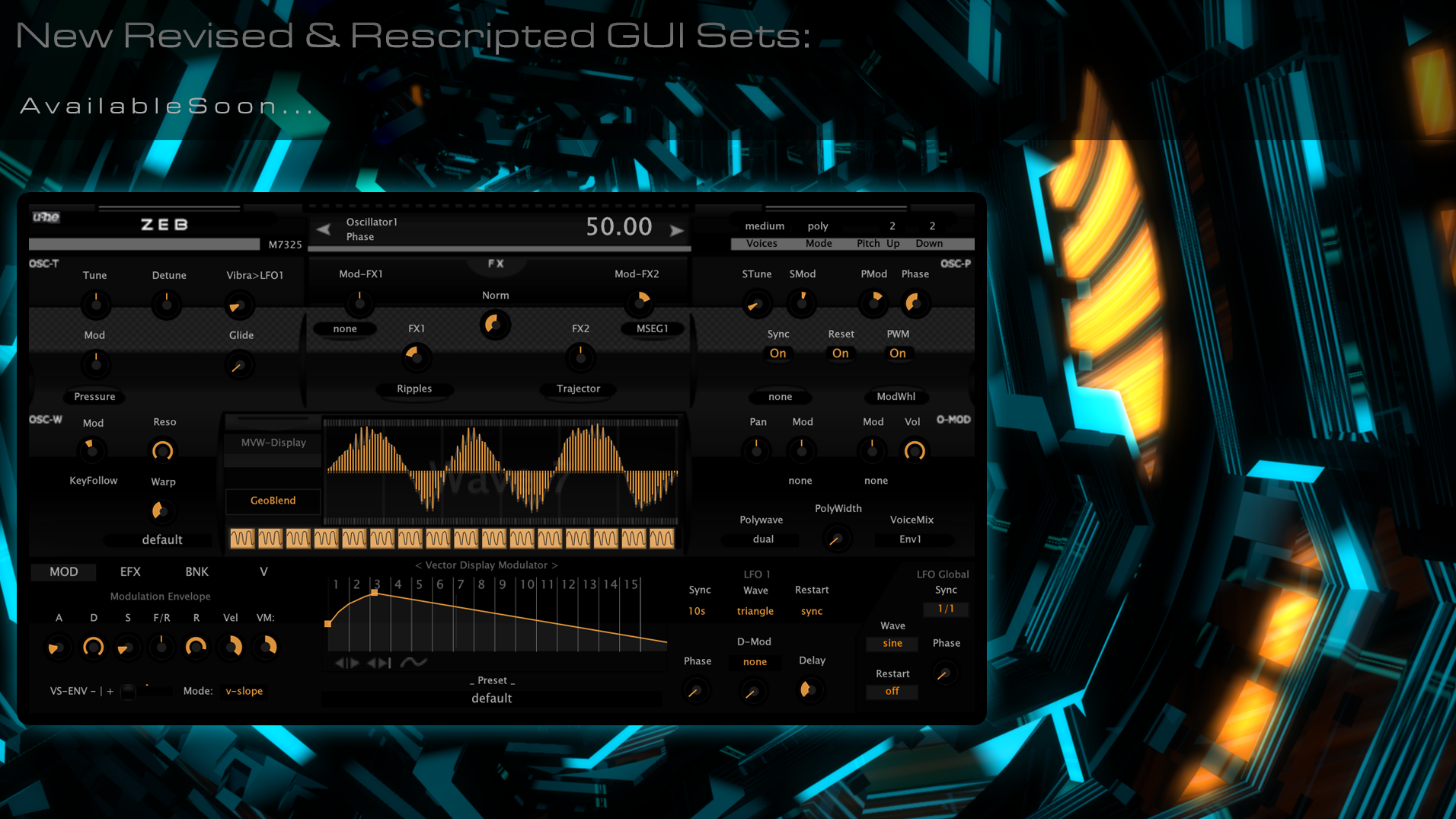 /\ New Set Update - In The Works: Oct 2019
___
___
Here's the promo video for this GUI set as discussed in the thread including an extra surprise to look out for... that may be available in the future..or be that of something even cooler...
Download:
Zebralette GUI Skin Set
+
A retro promo film, with retro soundtrack scores ..to go along with it
https://www.youtube.com/watch?v=0nccHiXRptM&t=310s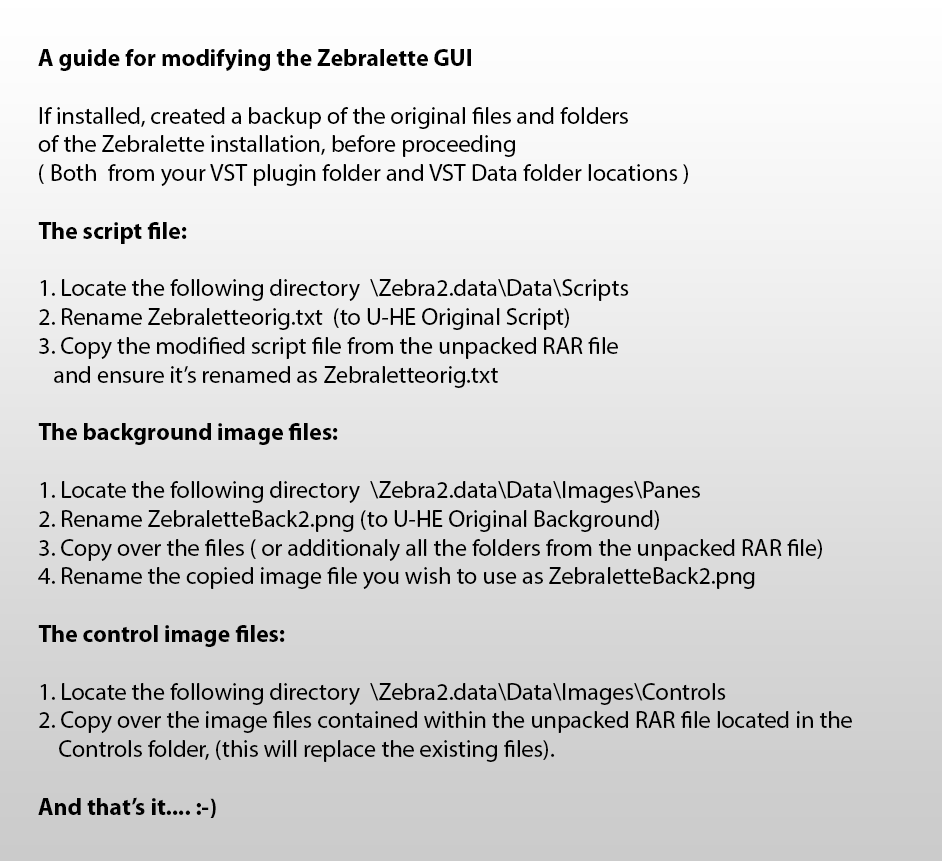 ---
1st..post from June 2018....
In the past few weeks, my evenings have been occupied with a few things but one of them is this... It's been a while since I last modded one of U-HE's synths, but in case you don't otherwise know... it can be quite a long and tedious process with figuring out what GUI element references what piece of script, breaking it all down, understanding what value references what etc and by how much... and that's before even thinking about the design.
I see designs posted by others, often they are just photo-shopped interfaces with different colours or design elements created whilst others I see go to extremes in the other direction with a pure focus on functionality but lack a pleasing design to match it.
For me though.. I take a straight down the road approach and to try and figure out what I see wrong with a design and if it's worth spending time trying to do something about it, and that's before even going near any code or photoshop.
I've used Zebralette for many years in my music but always felt it was just too over the top, not very well thought out, pretty tacky in choice of colours... but thankfully U-HE allows you to do something about that...but it does involve time. More recently I finally finalised the re-skinning of U-HE's Hive I started last year and worked out how to fix some graphical issues.
As for the image above... I'd just want to point out that the lower panel elements are cascaded.
I'll be including some different colour templates in the set.