EDIT:
Dear Friends,
Viper is finally out! All information and demo version is available at
http://www.adamszabo.com
.
Latest version is 1.0.8:
• Added new "Sync Phase" to LFO 3's modulation target
• Matrix destinations are now in alphabetical order
• Improved Unison engine
• Improved PWM on Classic oscillators
• Improved LFO phases in Free mode
• Fixed GUI bug in Reaper
• Fixed parameter bug in FL Studio
• Fixed Pitch Bend range bug
• Fixed pitch bug in Oscillator 3
• Fixed Slope bug in envelopes
• Fixed bug in Chorus
• Fixed bug in Rate Reducer
• Fixed bug in Phaser
• Fixed various other bugs
Here is an introduction video:
https://www.youtube.com/watch?v=BEez0B59aQI
Enjoy!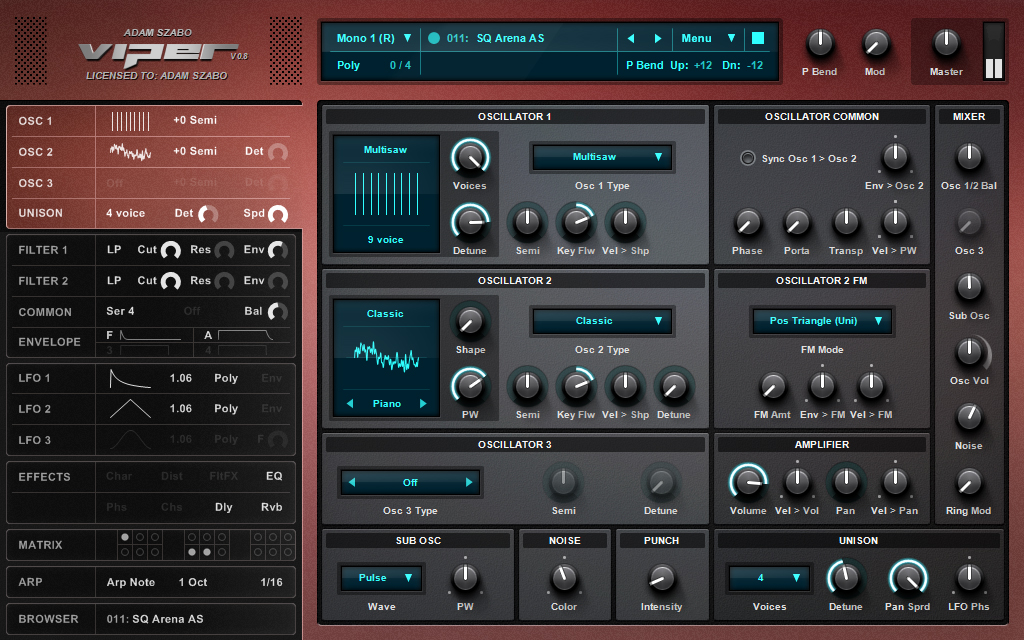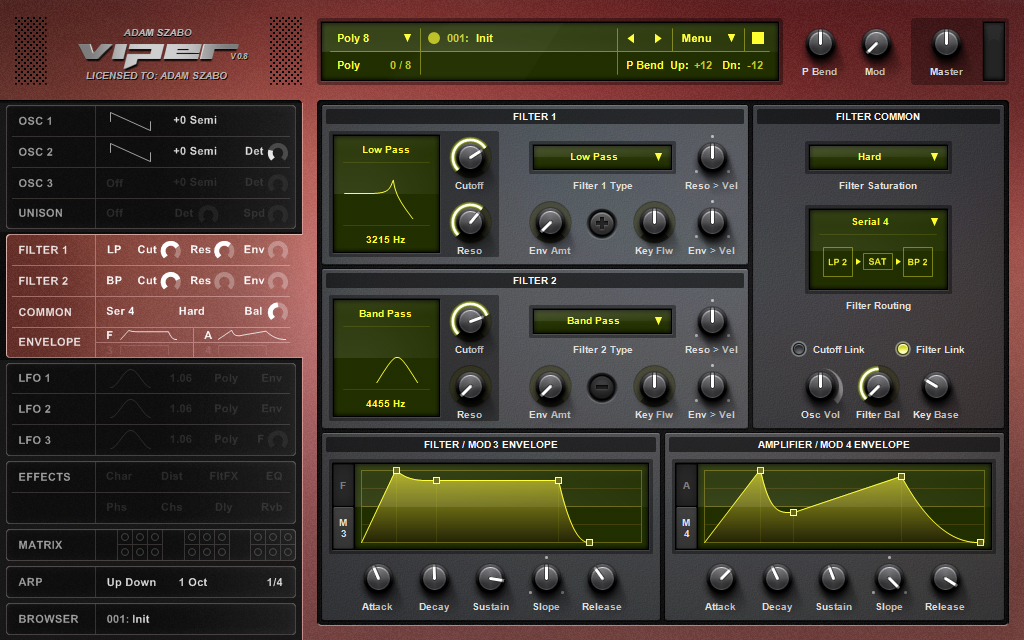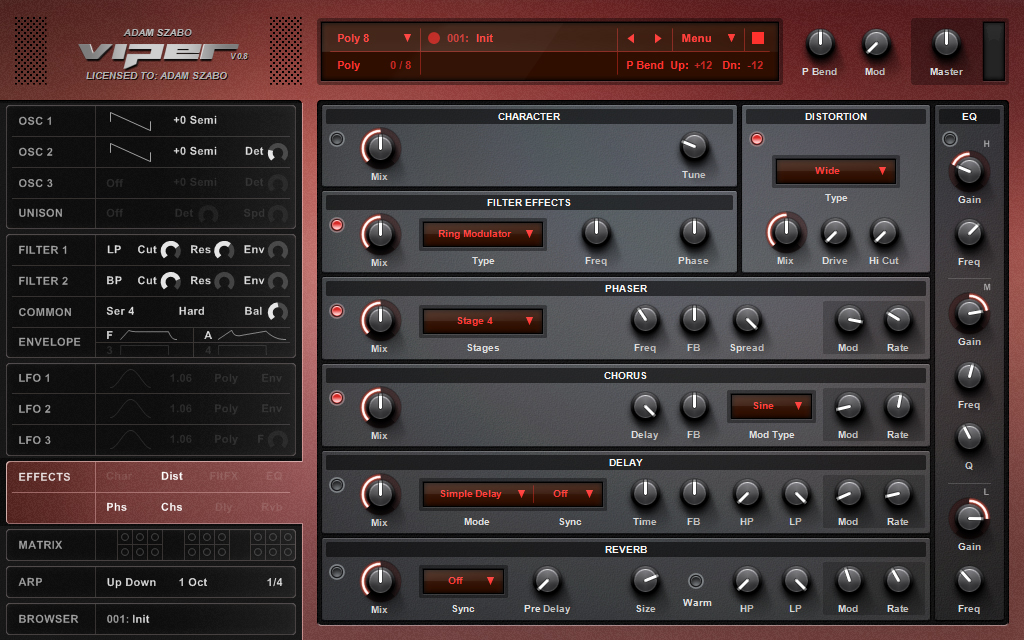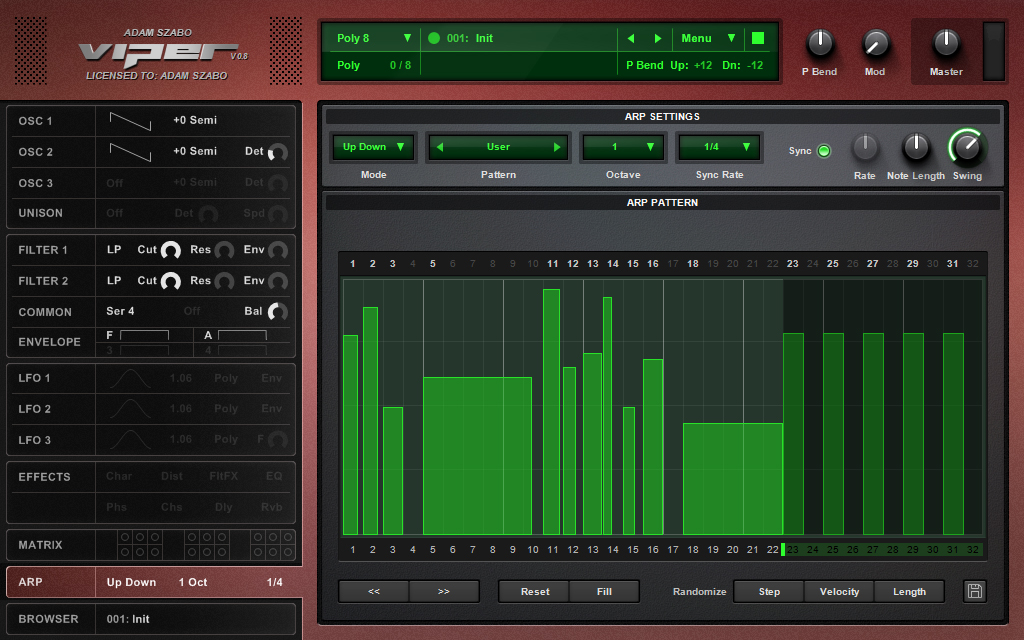 And here is a video comparison with the Virus:
https://www.youtube.com/watch?v=PqHgQcfV33E
EDIT:
New video:
https://www.youtube.com/watch?v=hEM8mBJJtkw