Dear Friends,
Viper is finally out! All information and demo version is available at
http://www.adamszabo.com
.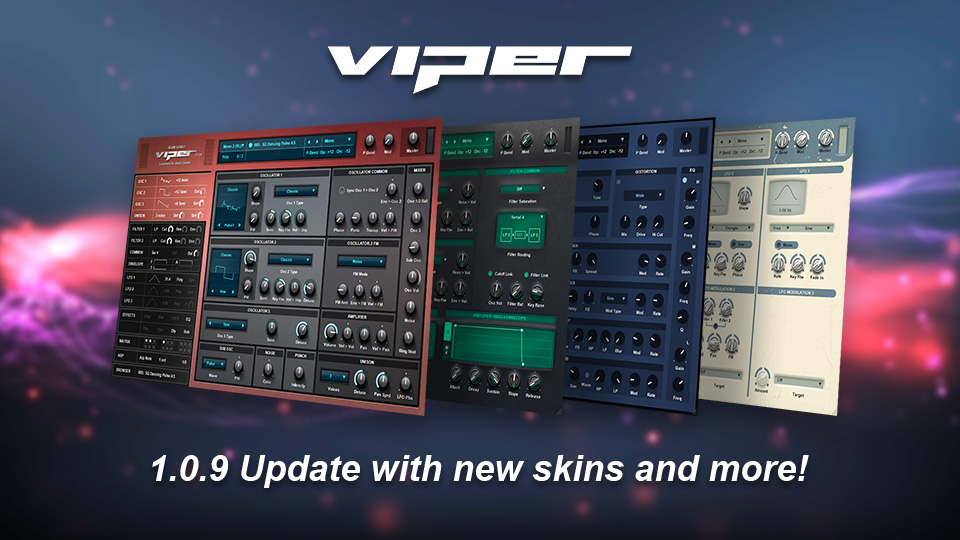 Latest version 1.1.0:
• New Virus bank import
• New "View Schematic" in main menu
• Fixed a crash when switching presets
• Fixed a high CPU usage issue on automation
• Multiple Viper instances load faster
• Several other bugfixes and improvements
Here is an introduction video:
https://www.youtube.com/watch?v=BEez0B59aQI
Enjoy!
Hardstyle Essentials:
https://www.youtube.com/watch?v=OUeo6cjdemI
Here is a video comparison with the Virus:
https://www.youtube.com/watch?v=HYAKP0FLvmA
New video:
https://www.youtube.com/watch?v=hEM8mBJJtkw
Video of importing Virus soundbanks:
https://www.youtube.com/watch?v=DYNQ-yaazf8