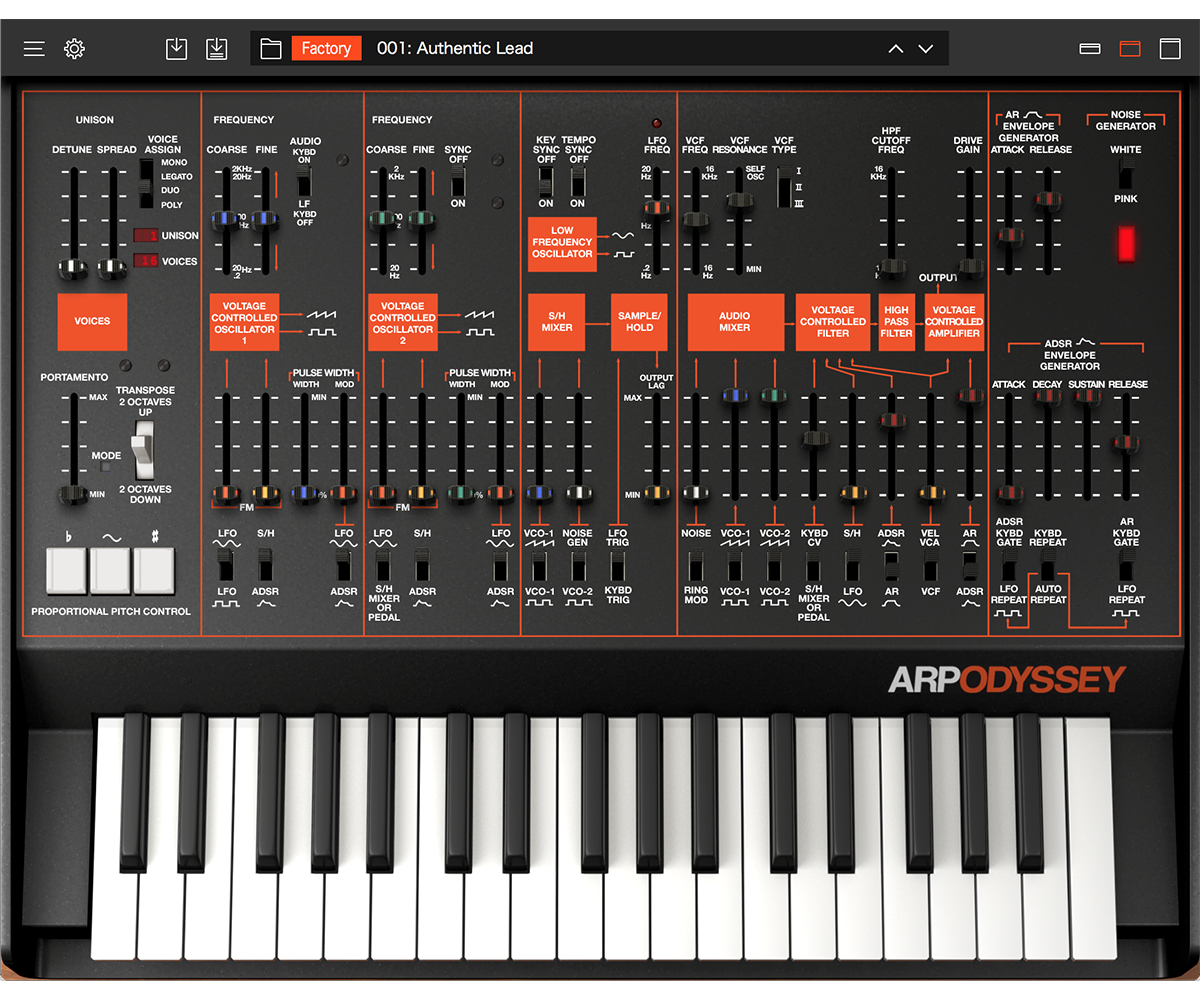 The software includes the 3 different filters originating from the different dates of production and the drive circuitry which were features of the hardware ARP ODYSSEY brought back by KORG. It has also been newly equipped with the long-awaited Voice Assign Mode which makes chord playing possible, an arpeggiator which can be minutely programmed as with a sequencer, and an effects unit which can bring variegated transformations to your sound. Also, you can switch between the three designs of ARP Odyssey which are different based on the date of production. In addition to the Rev3's iconic black panel with orange silk-screening, you can get the Rev1's white panel and the Rev2's black panel with gold silk-screening.
http://www.korg.com/us/products/softwar ... lineup.php
introductory price : $69.99 until January 31st, 2018.