Hello to all at the KVR forum!
Back in September I posted an image of a new VST instrument based on the sounds etc. of legendary synth pioneer Jean Michel Jarre who has been a musical hero of mine for many years.
I think I made the fatal mistake of trying to suggest that this was going to be a real product, even to the point of including logos etc. from a major publisher of software instruments, and you guys pretty-much ripped it apart!
This put me into a bit of a panic (especially considering the associated company logos) and I removed it immediately.
I have learned my lesson and would now like to present it again to you with a proper explanation for its creation . . .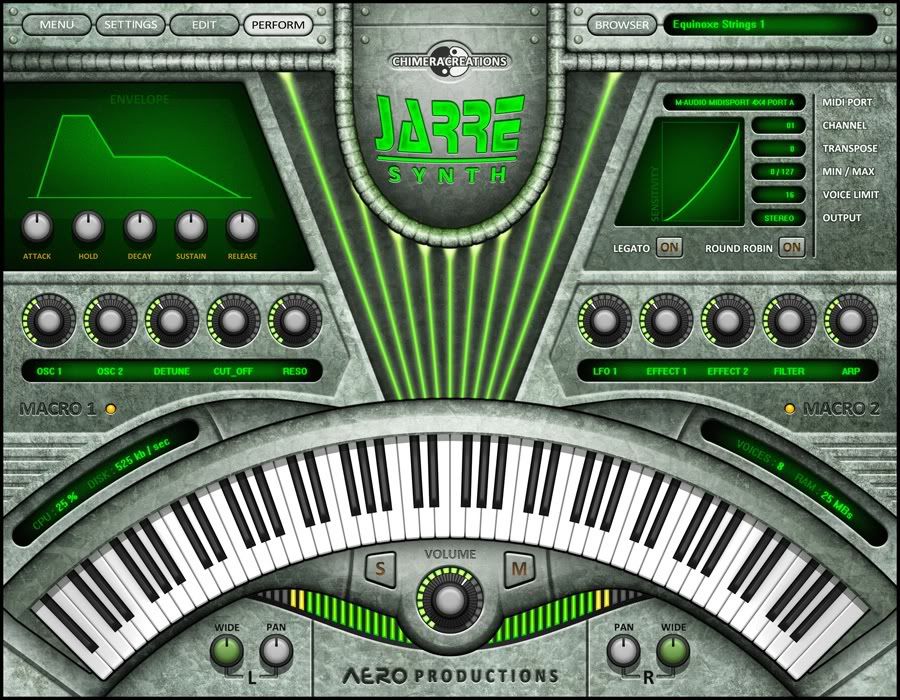 . . . although I have been a musician for many years now I am actually a freelance designer by day and I have wanted to design my own VST interface for a while. When I finally had the time to do so I decided its theme should be based on the artist who inspired me (as a young boy) to take an interest in electronic music.
Yes it is probably much too cheesy, over the top and eats up way too much screen real-estate but I had a lot of fun with it. I just hope to get plenty of exposure for it, especially on KVR, because I would love to do some proper design work on software like this!
The logo at the top is now my own (design company) logo and the Aero Productions text at the bottom is actually the name of Jean Michel Jarre's company.
Thanks for looking . . .