Hi everyone,
Versus 5 (Vangeance-Sound, reFX...) offers for free 64 presets for Z3TA + 2...
Audio Démo
:
http://soundcloud.com/versus-5/versus-5 ... -1-smashed
Enjoy!
From the original Versus 5 Post on Google+:
Attention DJ's & Producers,
Free Download!!!
64 high quality Electro, Progressive House,
Dirty Dutch, House presets for Z3TA+ v2.1 by Versus 5.
Click here to download
:
http://bit.ly/Versus_5_Soundset
PS:
Zip password by request only on Facebook.
1) After clicking the "Like" button,
2) Click the "Message" button on the top of the page:
http://www.facebook.com/versus5fanpage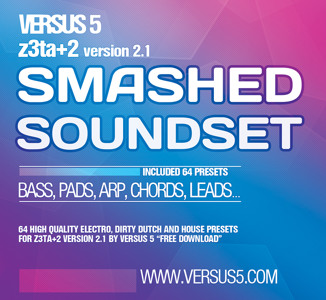 Video Demo:
http://www.youtube.com/watch?v=Io34vGVw9rM