Thoughts, Predictions & Reaction On The Official Release Of [S O 4.0 / 4.1] 22-05 / 13-09-2018
Comments on the official release begins from page 15...
In this extended video, Russ Hughes ( from the website Studio One Expert) gives an overview of the new features found in Studio One 4.0
https://www.youtube.com/watch?time_cont ... WKE9NkPLEk
___________________________________________________________
Presonus Studio One 4.0
(Actual image size linked to is 1920x1680)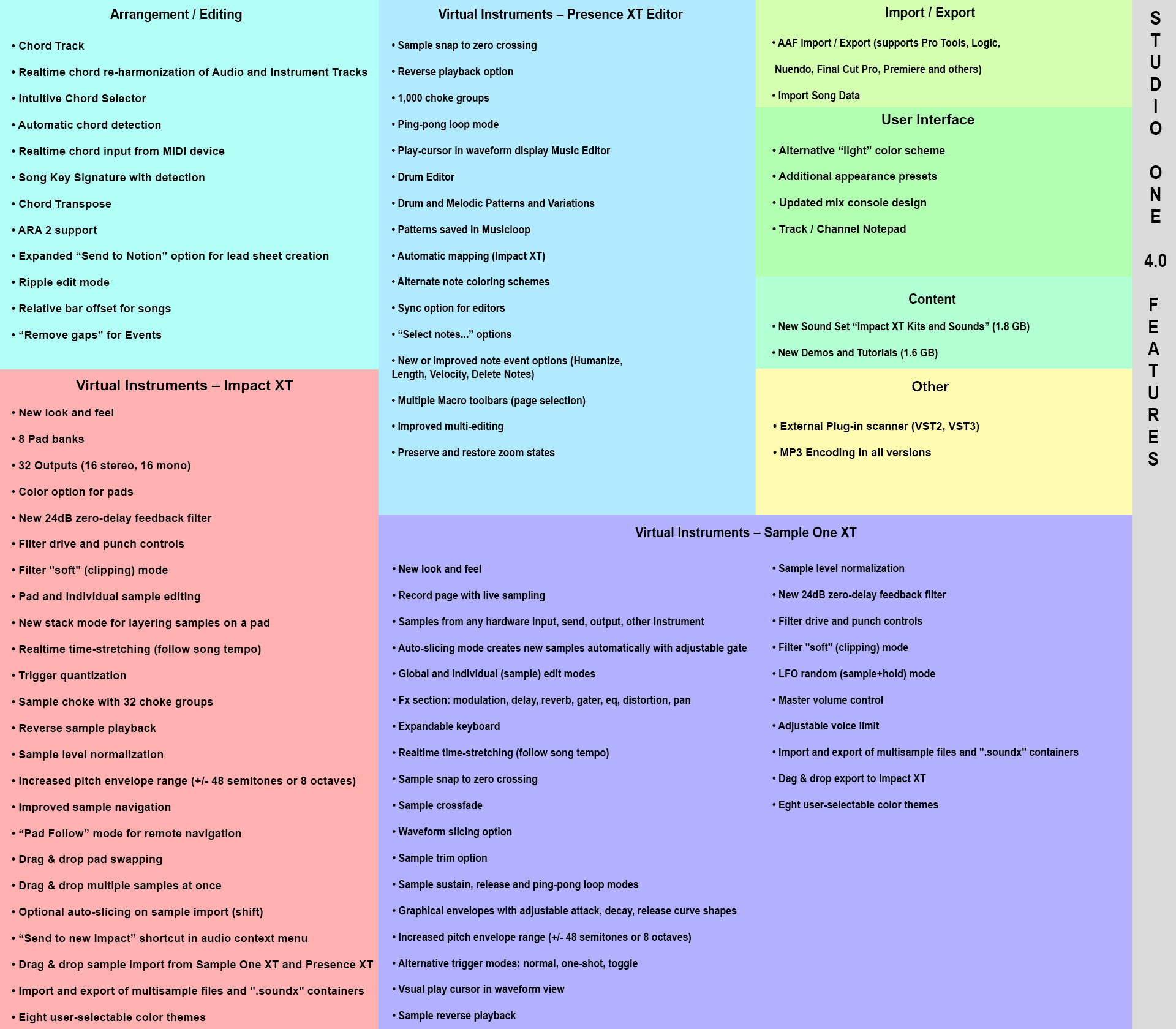 Presonus Studio One 4.1 (Update) Released - 13-09-2018
(Actual image size linked to is 2120x1008)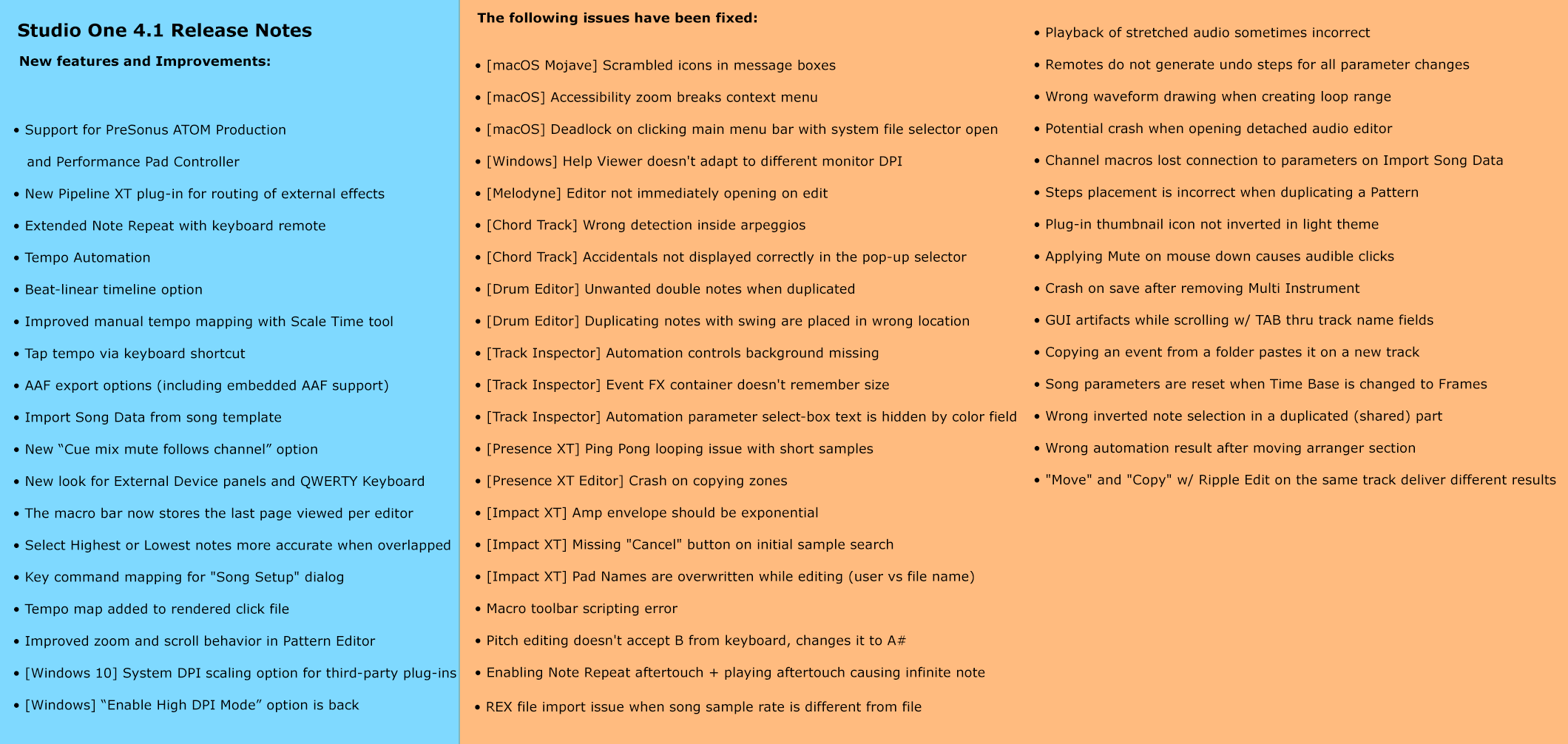 ___________________________________________________________
Given that this is quite a metropolitan forum with a wide range of users from different daws, I thought it would be interesting to see how the general views from an outside perspective with actual users would compare. What would make you switch to Studio One 4.0 if it had it ? And if you are a current Studio One user, what wouldn't you like to see...and I don't mean big white elephants.
Studio One 4.0 could very well be a year and a half away before it arrives from the time I've posted this, but it would be interesting to look back at this thread to see if your wishes and expectations have come true or if you're disappointed / or as disappointed as much as you thought you would be when it's finally released.
There is currently a huge thread on the Presonus forums about the expectations of Studio One 4.0, with over 26K views and over 100 user posts about what they wanted to see with their own request lists...Would a thread such as this one mirror that one ? Or simply fall into the abyss of the forum interweb graveyard of interest in comparison...I've no idea..