Hi everybody!
I am a poor motherf**ker getting into music producing. Besides ableton, i have following equipment:
AKAI APC 25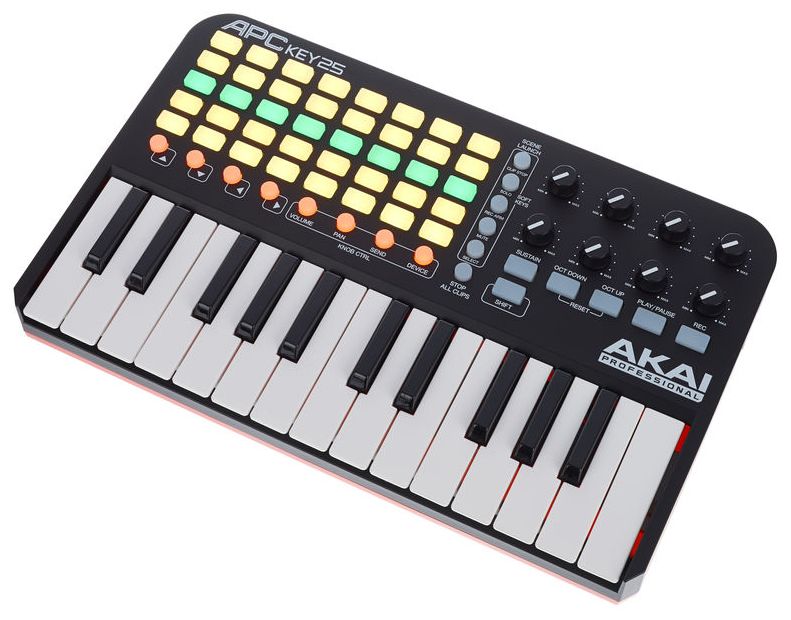 KORG Nano Key.. for bus rides and traveling
as well as an USB Interface, to record Guitar and Microphones.
It's my birthday soon! My main present will be money, which i will be spending on traveling around the world and LSD.
So, i just look for a "small" present, something around 100 USD.
I saw following Video, and i was amazed!
https://www.youtube.com/watch?v=WyT7f1H0JqA
I think it's the Ableton Novation Launchpad MK II, 160 EUR, so about 190 USD (so, out of my budget)
But then i saw the Ableton Novation Launchpad MINI! (80 EUR, 90 USD)
It seems like a perfect tool for making JAMS, and for having fun, even if you are wasted from a couple of nice and cold bottles of beer.
I was thinking of maybe getting the Ableton Novation Launchpad Mini (around 90 USD):
It seems like a perfect addition to my low budget equipment.
Adding spice to music production
Having a lot of useful functions
Being able to make JAMS
Good for a poor budget
A good addition to my equipment
As my birthday is pretty soon,
i have read some reviews, the most of them very positive!
Would you agree on this idea, or do you have another hint for a good music production tool for a beginner on a low budget?
Thanks in advance and enjoy your evening