Hi guys,
Fans of low-bit-depth early digital samples (and c'mon, isn't that everyone?) might like to glance at our Kontakt recreation of
Roland's TR-505
. With both
standard kit pieces
and a selection of rather cool
Latin percussion hits
, this little plastic box has a very different vibe from its big analogue brothers – ideal for uptempo, agile drum parts. We particularly like the percussive elements and the light, crispy snare.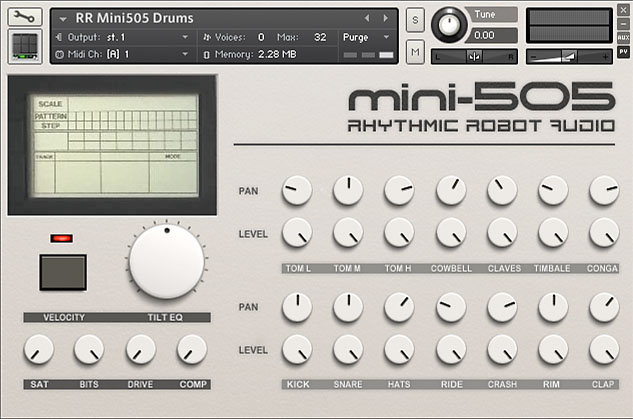 Our recreation includes all the original kit pieces, plus additional control over
pan and level
, a
Velocity
Retrofit
feature to allow for more humanised beats,
Tilt EQ
for quick and easy mix adjustment, and four drum-friendly effects comprising
compression
,
saturation
,
drive distortion
and
bit-crushing
.
If you'd like to hear it in action, and get it at the reduced
launch discount price of just €5
, head over here:
https://www.rhythmicrobot.com/product/mini-505
More cool stuff soon!

Best wishes,

The Professor (and Mongo)