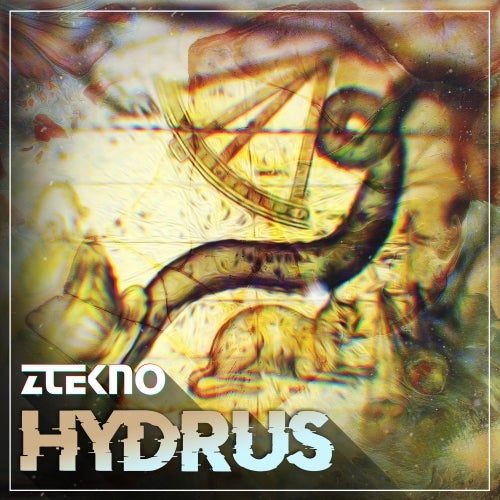 ZTEKNO presents: HYDRUS!
We again and again marvel at and admire the mysteries of our great and distant cosmos. The size of the stars is amazing .. The number of other planets cannot be counted, and in fact no one knows how many more secrets our sky hides in itself. In our newest product, we tried to introduce you to another mysterious and beautiful constellation HYDRUS.
This collection expands effortlessly over 1.88GB of content, with loops, one-shots, MIDI and Ableton Live Set.
With loops pulsating at 128bpm, you are guaranteed to find a sound that matches your vision.
These sounds are freely related to Techno, Tech House, Progressive House and other genres of electronic music.
In detail, expect to find 1.88GB of content, with each Wav and Apple Loops component recorded at 24Bit and 44.1kHz.
Demo Here
Download Here
1379 samples are divided amongst 5 Live Inspiration Kits (+3 Bonus), 1 Live Set (Ableton Live 10+), 60 Analog Bass Loops, 30 Bass (MIDIs) Loops,80 Synth Loops, 40 Synth (MIDIs) Loops,80 Full Drum Loops, 80 Top Loops, 12 Stab & Chord Shots,10 Kick Loops, 10 Percussion Loops,20 SFXs,30 Ambience SFXs, 20 Vox Samples, 60 Claps\Snares, 30 Kicks, 30 Open HiHats, 30 Close HiHats, 30 Percussions, 10 Crashes, 20 Rides, 21 Soft Sampler Patches (EXS24,HALion,Kontakt and NNXT).

Find your way. No Games. Only TECHNO.

All samples are processed by our analog equipment:

• API 2500 Stereo Compressor
• API 3124V Discrete 4-Channel Mic/Line Pre
• API 560 Discrete 10 Band Graphic EQ
• API 550b 500 Series Equalizer
• Pultec EQP-1A
• Pultec MEQ-5
• Studer A820
• Analog Delay Machines

• Format: WAVs/Apple Loops/MIDIs/Soft Sampler Patches

• 60 x Analog Bass Loops
• 30 x Bass (MIDIs) Loops
• 80 x Synth Loops
• 40 x Synth (MIDIs) Loops
• 80 x Full Drum Loops
• 80 x Top Loops
• 10 x Kick Loops
• 10 x Percussion Loops
• 12 x Stab Shots
• 20 x SFXs
• 30 x Ambience SFXs
• 20 x Vox Samples
• 210 x Drum Hits
• 10 Multi Instruments (Basses and Synths) for Soft Sampler Patches (EXS24,HALion,Kontakt and NNXT)
• 21 x Soft Sampler Patches (EXS24,HALion,Kontakt and NNXT)
• 5 x Live Inspiration Kits (+ 3 Bonus)
• 1 x Live Set (Ableton Live 10+)
• 1379 Files In Total
• 1.88 GB Unzipped
• Recorded At 128 BPM
• Key And Tempo-Labelled
• 44.1kHz 24-Bit High Quality
• Compatible With All DAWs
• Royalty-Free (No Exceptions)

*Other genres that this package may be useful in:

• Drums
• House
• MIDI
• Sound FX
• Tech House
ALL PACKS HERE