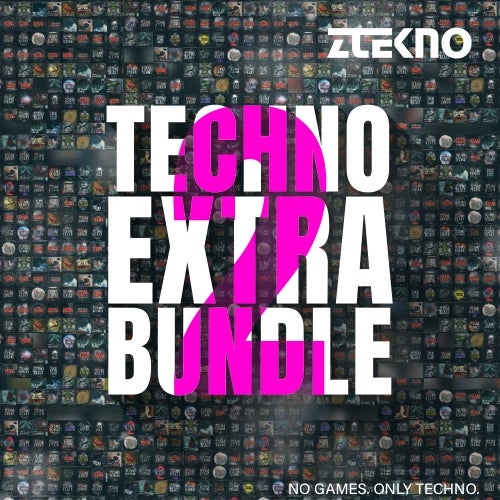 ZTEKNO
Presents:
TECHNO EXTRA BUNDLE 2!
We continue to say thanks to all those who have been going with us all this time and are improving with us!
We start a series of bundles with incredible discounts!
Now you can buy this bundle and get
5 packs for $ 5.99 per pack!
Hallelujah!
Find your way. No Games. Only TECHNO.
All samples are processed by our analog equipment:
• API 2500 Stereo Compressor
• API 3124V Discrete 4-Channel Mic/Line Pre
• API 560 Discrete 10 Band Graphic EQ
• API 550b 500 Series Equalizer
• Pultec EQP-1A
• Pultec MEQ-5
• Studer A820
• Analog Delay Machines
TECHNO EXTRA BUNDLE 2 :

• ZTEKNO - TECHNO ALPHA CENTAURI (Wavs, Apple Loops)
• ZTEKNO - LIBRA (Wavs, Apple Loops)
• ZTEKNO - HYDRUS (Wavs, Apple Loops)
• ZTEKNO - VIRGO (Wavs, Apple Loops)
• ZTEKNO - PYXIS (Wavs, Apple Loops)

• 5241 Files In Total
• 7.6 GB Zipped
• Key And Tempo-Labelled
• 44.1kHz 24-Bit High Quality
• Compatible With All DAWs
• Royalty-Free (No Exceptions)

Download Here
ALL PACKS HERE
*Other genres that this package may be useful in:
• Drums
• MIDI
• Minimal / Deep Tech
• Sound FX
• Tech House