I finished my project.
It's Universal Neve 1073 controller.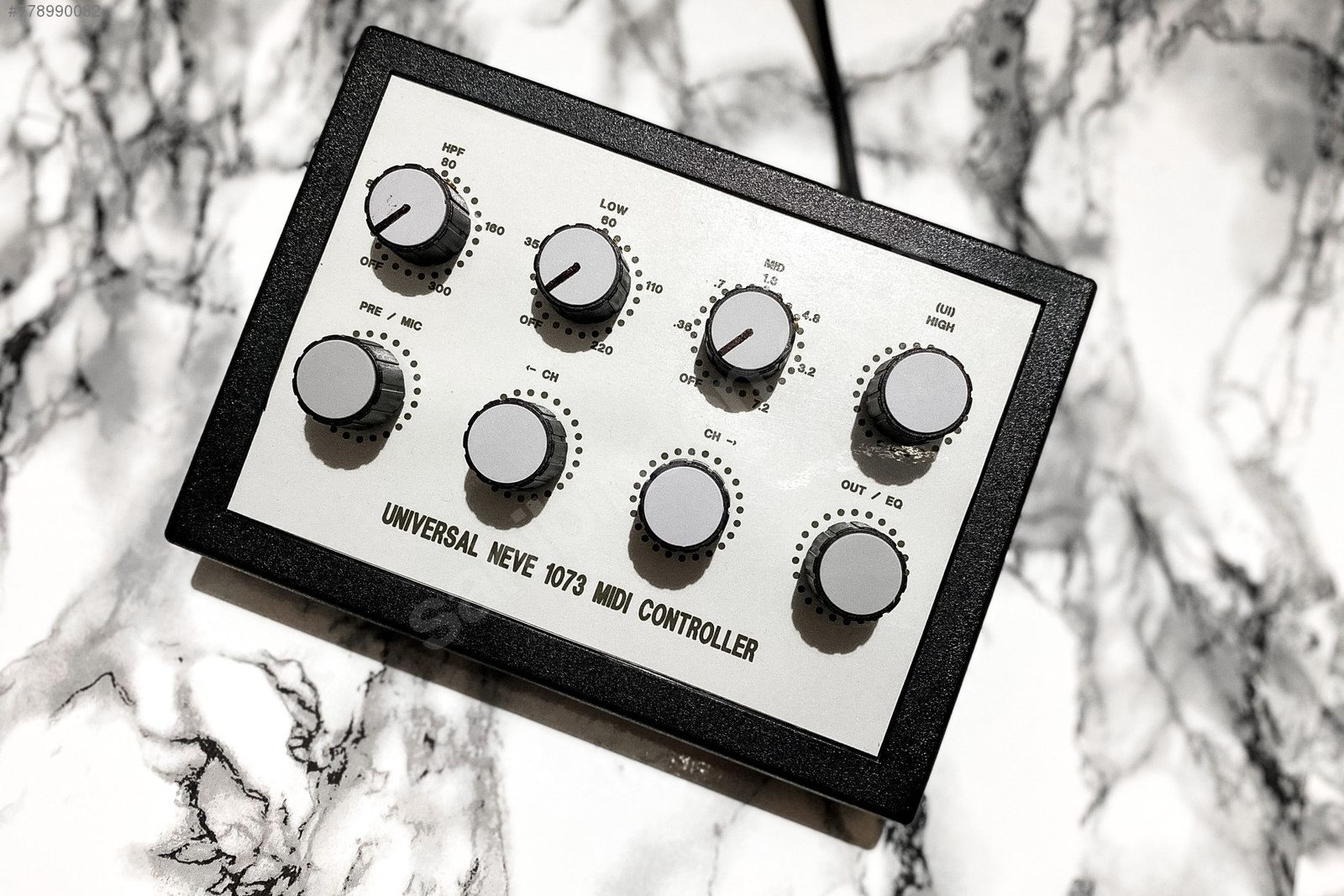 Used Arduino UNO Clone. 3 analog pots, 5 encoders + buttons. Freq. selectors are analog pot and gains are encoder.
Encoders works as rotary encoder + button. It's better for fast and easy usage.
- PRE/MIC : Encoder controls preamp gain. Button controls switching between Mic Pre / Line Amp.
- <-CH : Encoder controls low gain. Button selects previous track.
- CH-> : Encoder controls mid gain. Button selects next track.
- OUT/EQ : Encoder controls output level. Button works as bypass button.
- (UI) HIGH : Encoder controls high gain. Button is opening or closing GUI.
Tested with all 1073 plugins and DAWs.
I used Arduino Clone cause it's my first attempt and i don't want to pay more. So, i'm using Hairless Midi to make it work. Really easy...
Total cost (included Arduino UNO Clone, case, knobs, pots and encoders) is $21!