Some of you might remember a thread I had created highlighting my project in reskinning Rapid, well that went on the back burner for about 6 months now. So what I'm doing now is providing a couple of the ones I think some of you will like. They come in two designs which evolve from the original modern version provided.
Creating skins for Rapid is not that common, at least around on KVR I don't think. It's a very tedious process which isn't made easy by how certain things are laid out...but anyway...
To install and try them, just right click on the logo of Rapid to and click to open the Browser and copy the zipped files across.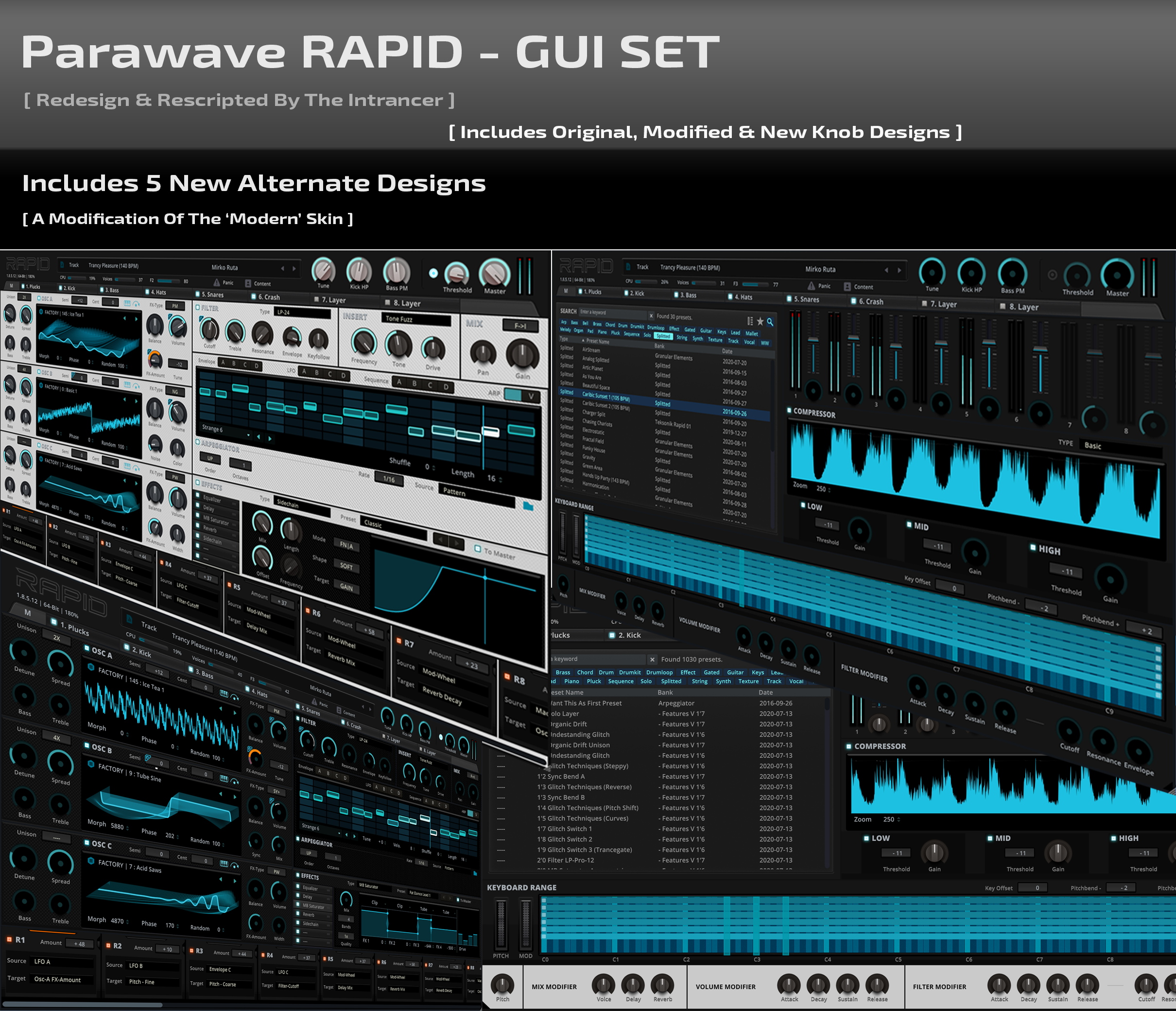 Set No2:
Download is around 257 Megabytes
Download Link -VR-Tron-May-2021[-X1-X2 A & B & Hybrid-
-------------------------------------------------
Set No1:
Download is around 89 Megabytes
Download Link - Dark Future - VR1 & VR2 Set