V3.5 Space Age -
Large Set - Includes 3 Backgrounds (See Background Folder)
Note:
3.5 Space Age is a fusion of all the original GUI's supplied with Dune 3 but modified graphically and at script level so knobs and buttons and other elements are correctly positioned.
Fusion of these interfaces include the white interface shown
here
. The Grey skin
here
, and the default skin
here
. These are included in the product you purchase.
The aim of these new GUI's below is to keep some familiarity between the skins provided with Dune but at the same time adding more of a stylistic feel to them.
Space Age Large Download
15 MB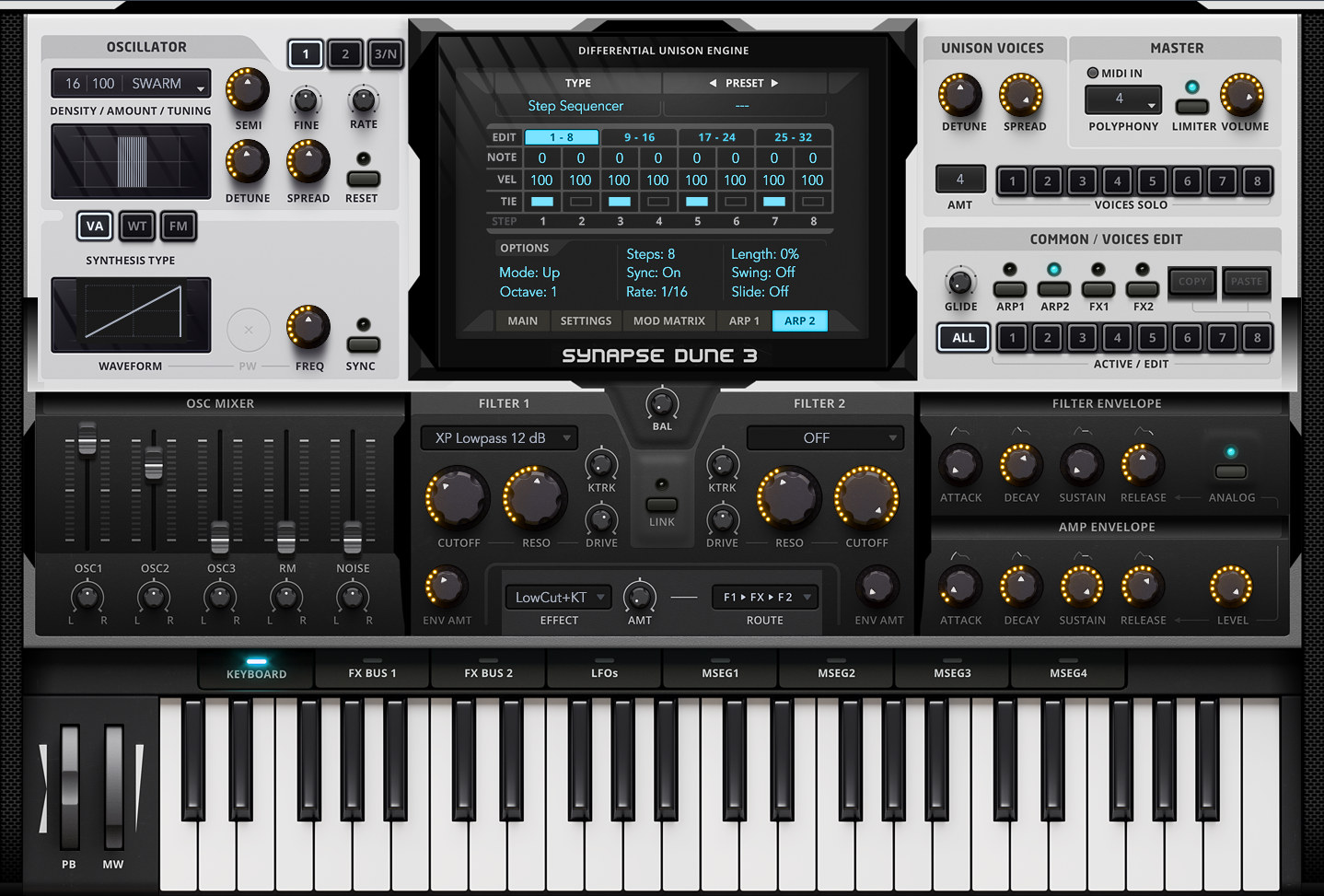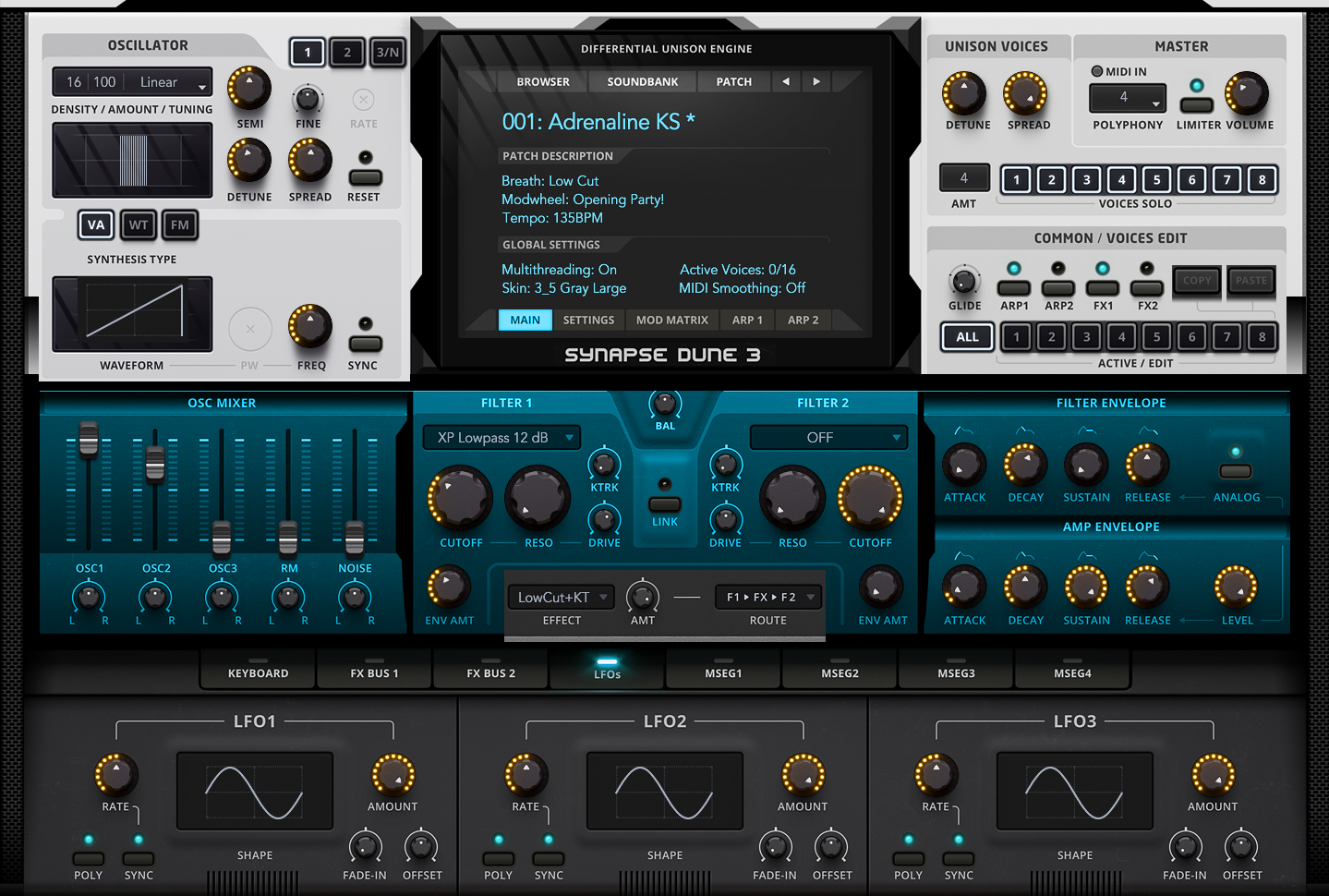 ____________________________________________________________________________________
V3.5 Space Age - Update 1_2
This update includes an update to the filter section screen at the bottom, which was recreated from scratch and to match each of the coloured interfaces. This section hasn't been implemented previously on any of the GUIs I've presented to this detail, which is important in regard to clarity. These interfaces are for the large size only. The elements that have been changed are included in the 'Backgrounds' folder within the zip file.
For convince, included also is the 'Grey' GUI, which you can find highlighted in the original Dune 3.0 thread
here
. This is slightly changed in style rather than made to look more 3D.
Revised Update: December 1st 2021
Fixes the middle filter background elements across the three main dark, orange, and blue interfaces. (Visible lines, colours and texture). The images changed are the 3 FilterEffectRouteDisplay's
The contents of the update 1_2 zip can replace the previous update or you can copy the files manually.
Included also is the old CyberPunk (Steampunk GUI) from the Dune 3.0 set within the background folder.
Space Age - Large Download - Update 1_2 Set
17.5 MB
****************************************************************
V3.5 Space Age - Update 1_2
[ Use this download set if you prefer not to manually copy and rename graphic files ] Includes Readme file.
Dune 1_2 Update Bundle Set - [ Drag & Drop Multi Set ] All Dune 3_5 Skin Graphics + Skin Sets For Each ]
Huge Download: 57 MBs
Download here
.
*****************************************************************
Blue GUI - 1_2 Update: