Hi everyone,
As a hobby project I've created my first (and maybe last
) audio effect plugin called Localizer (using JUCE). Please find the landing page here:
https://www.buymeacoffee.com/plinnie
.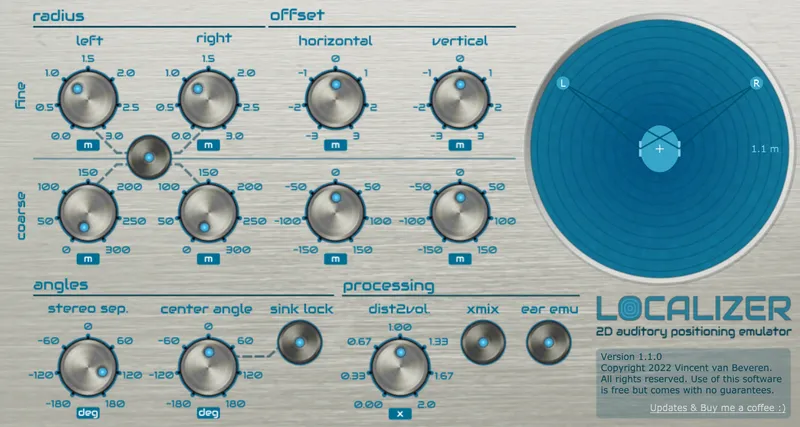 It allows spatial positioning of source audio including the expected phase change, for spatial audio and Doppler effects. Other features include a directional filter emulating human hearing.
I have tested it with Reaper and Abelton and it seems to work. Let me know if this is useful to you.
If you give it a spin, and find a bug, let me know... but as this is a hobby project, I can't make any promises.
Edit: AU format now also included (but not tested!)
Edit: There is a review of my plugin now by Beats basteln.
https://www.youtube.com/watch?v=SSnng3RftQw
Thanks!
Cheers,
Plinnie