Here is a VST Controller
i made for the MOOG Little Phatty Hardware synth,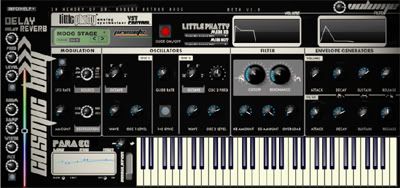 It works as an effect on the audio track your little phatty is coming in on in your sequencer program, or as a vst instrument.
You assign the midi coming in and out from your little phatty.
All the presets you save will save on your computer, so when you load up your session the values on your little phatty change accordingly.
It is fully automatable.
This Vst is windowes only and still in Beta
3 files are in the pack,
the effect version
the instrument version
and a standalone.
This Vst is still Beta so hopefully it works
This is not a softsynth its a controller
specifically for the moog little phatty.
Download Link at
http://www.myspace.com/cosmicboymusic
Cheers
Cosmic Boy