We are happy to announce to you our newest effect plugin:
LDC2 - Light Driven Compander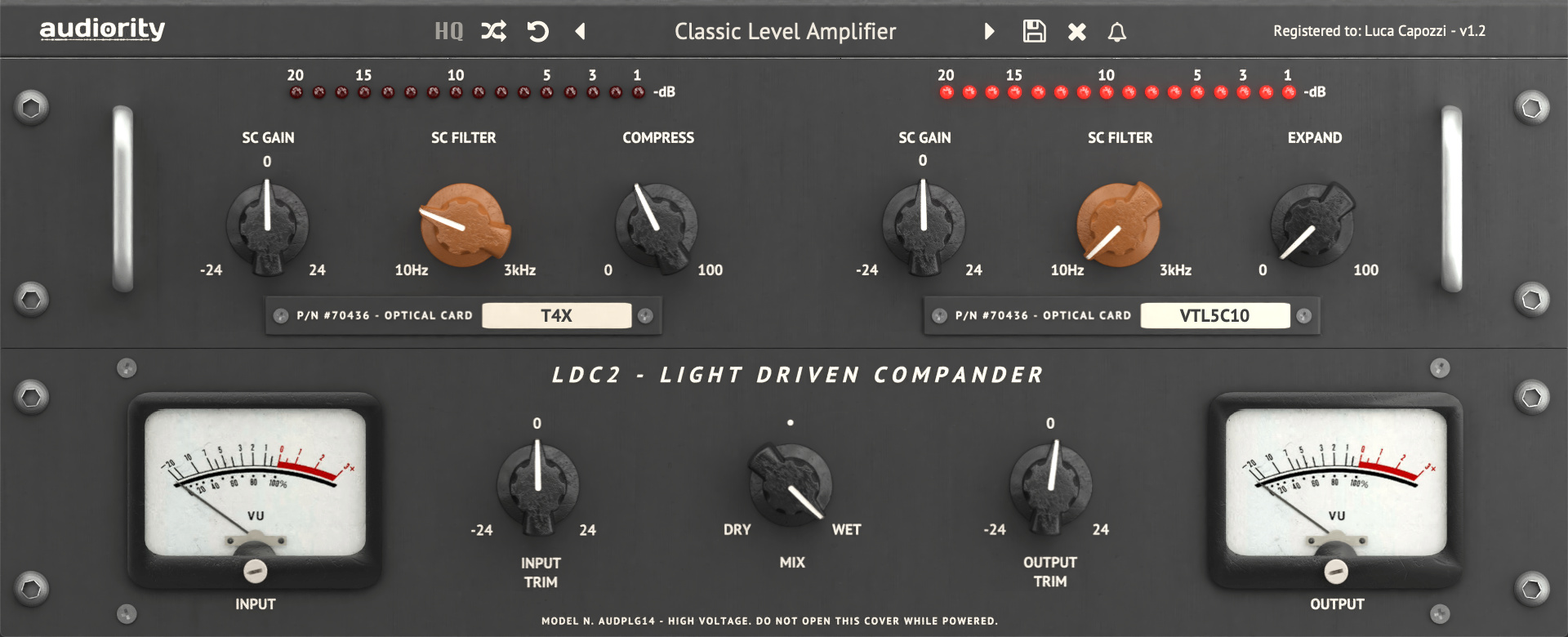 LDC2 is an analog modelled compressor and expander featuring exchangeable optical circuits and solid state preamplifier.
LDC2 provides smooth and warm dynamics processing for tracking, mixing, mastering and live performances.
https://www.youtube.com/playlist?list=P ... X3jyk4OZgf
Price
: $45/€45
More info:
https://www.audiority.com/shop/ldc2-compander/
Cheers,
Luca
PS:
We implemented an online activation that works in parallel with the usual offline license file loading. If you are registered to our User Area, you only need to use your username (or email address) and password from the plugin to register it. Please, check LDC2 User Manual for more details.