After making my
bat detector
I decided to try something more ambitious for my next Raspberry Pi project - so I designed and built a 6-voice polyphonic synth, the ArcSyn-0.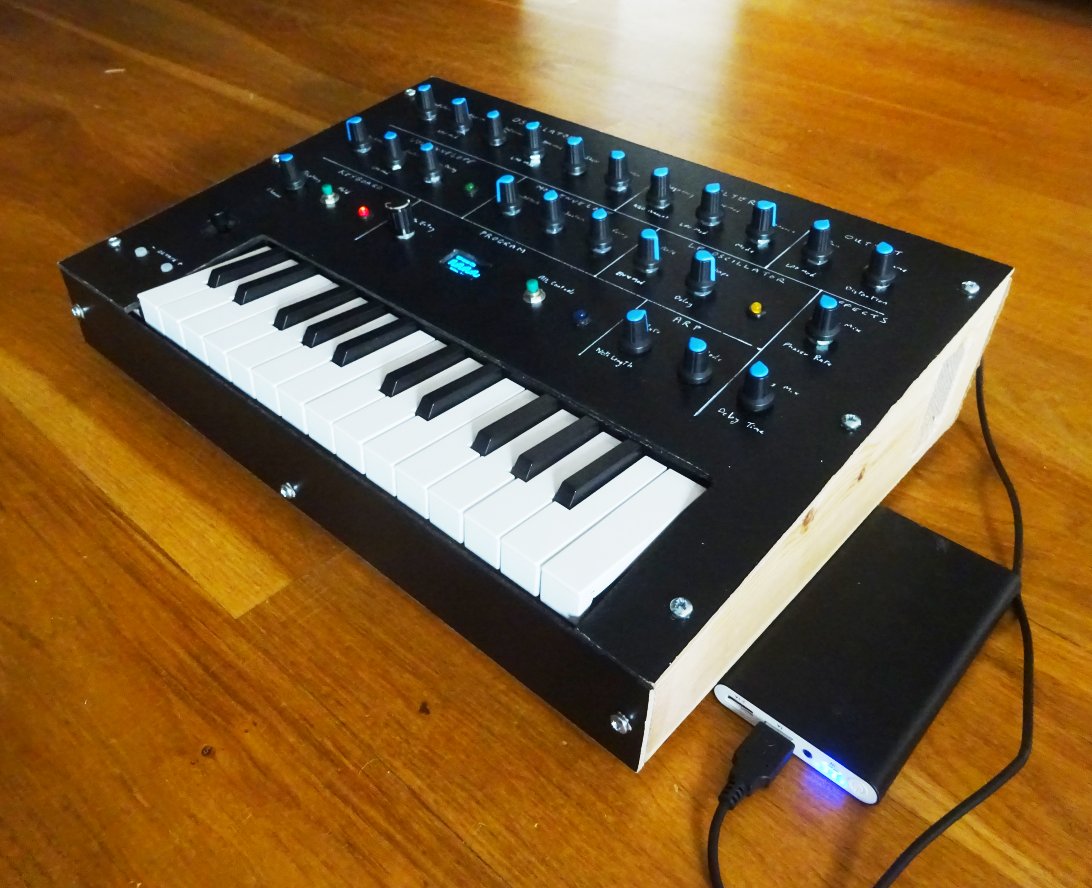 There are dual oscillators plus sub-osc per voice (combine oscillators using mix, hard sync or ring mod), dual loopable envelopes per voice, LP/HP 24dB filter per voice, LFO, arpeggiator, mono/poly/unison mode, stereo delay, phaser, stereo chorus, distortion, oscilloscope waveform display, save/load presets in non-volatile memory. Built-in keyboard, joystick, speakers, serial MIDI input.
It was great fun to design and build, and sounds nice too - IMHO
More info on the project here:
http://jaggedplanet.com/synthesiser.asp
First couple of recordings:
Sequence1.mp3
- A Berlin-school-inspired piece based around an arpeggiated sequence, consisting of seven tracks recorded and mixed in Audacity. A bit rough around the edges, but it shows some of what the synth can do.
Undulations.mp3
- I used the looping envelope generator as a kind of sequencer, and set it going with 4 notes played at fairly long intervals - then twiddled knobs for 15 minutes! It's a kind of relaxing, hypnotic piece.
Happy days!