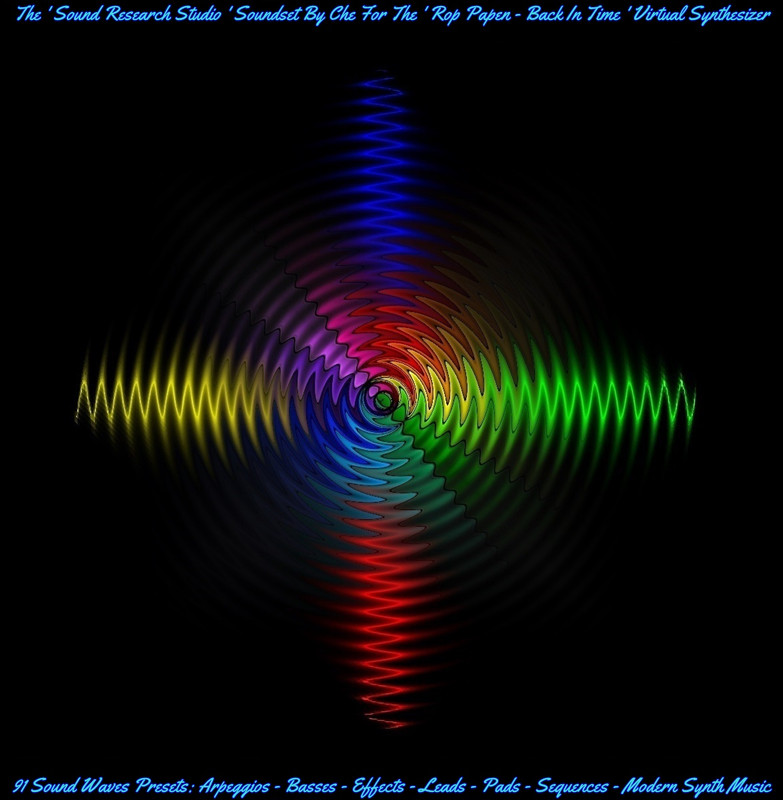 The ' Sound Research Studio ' Soundset By Che For the ' Rop Papen - B.I.T. ' Virtual Synthesizer
" Hi B.I.T. Users, Music Makers, Robots and Aliens. Here are 91 High-Quality-Presets
a Thank-You Present for the excellent B.IT. (Back In Time) Virtual Synthesizer.
Thanks to the B.I.T. Team, for this innovative, highly recommended Synthesizer.
The B.I.T. is one of the best analog modeling with hybrid synthesis Soft Synth ever made. "
Sound-Research-Studio Soundbank Details
Inside the Download : 1 Soundbank ' Sound-Resaerch-Studio ' with 91 Presets
Genres: Bass - Dance - New Wave - Electro - Sci-Fi - Modern Synth Music
Styles: Arpeggios - Basses - Effects - Leads - Pads - Sequences
For: Rob Papen - B.I.T v1.0.2 or newer
Format: Presets (*.IND - BK1-FXP)
Release Date: 2 - 2020
Sound Design by: Che
File Size: 1,38 MB
Price: Free - Gift
License
This free soundest is royalty free but may not be resold for a profit.
Sonic Sirius - Synthesizer Soundsets
Freeware Soundsets for Software and Hardware Synthesizer
http://ohlenbostelhelge.magix.net/public/
INSTALL
Copy & Paste the " Sound-Research-Studio " File into:
C:\Users\YourName\Documents\Rob Papen\BIT\Bank Folder
FREE DOWNLOAD
https://www.mediafire.com/file/oupwx5z8 ... r.rar/file