Guys, I'm posting just a handful of pics of Music China Expo 2011 here as a filler for now. We are heading home today. Since we lost our camera on the last day at a diner, we lost some video clips and photos, yet we still have some interesting stuff from the previous 3 days saved in the hard disk.
We are burnt out after the trade show, but it was a good one. We met many customers, and made the acquaintance with many guys from various segments in the industry. Music China was way much bigger than I thought it would be, and it's actually very well presented. Music China Expo was immensely impressive.
The front view of our booth.
Shan was demonstrating for the visitors.
Danny (a nice chap) from SM Pro Audio dropped by...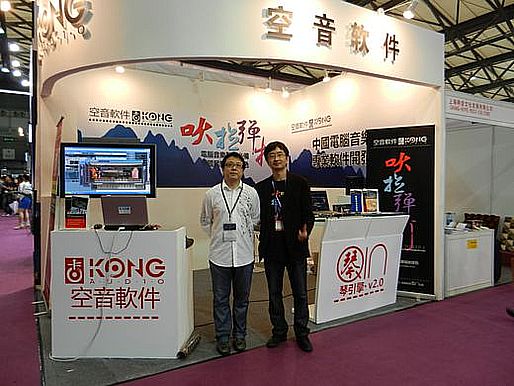 Shan and Professor An.
Another take of Shan demoing to the visitors.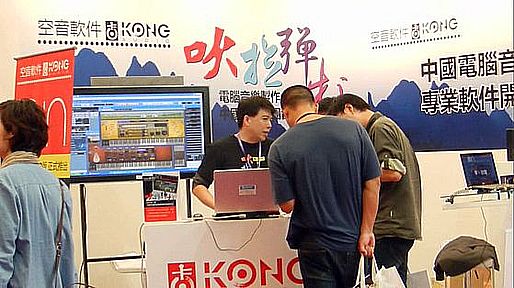 Me doing whatever I was doing.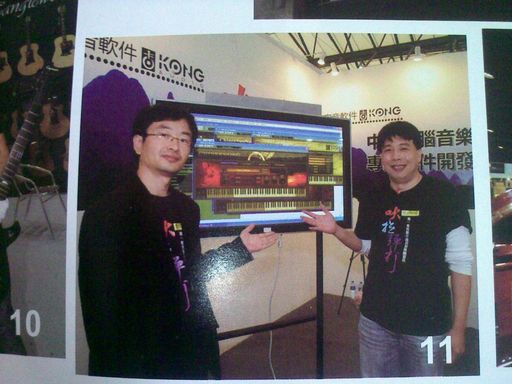 Kong Audio in the Shanghai Music China Daily.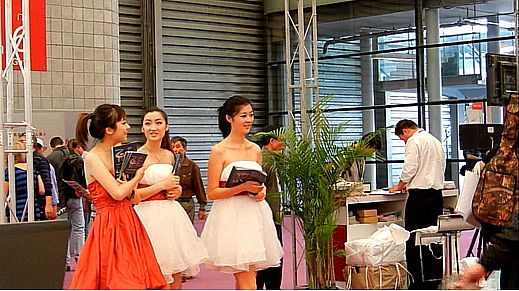 Show girls cruising the halls.
We missed a lot of shots, such as when we were interviewed by a lovely German radio reporter, as well as shots we talked to guys from various parts of the world in the industry.
All in all, it was a great show, too bad we didn't have the time nor more manpower to do more with the show, but still.